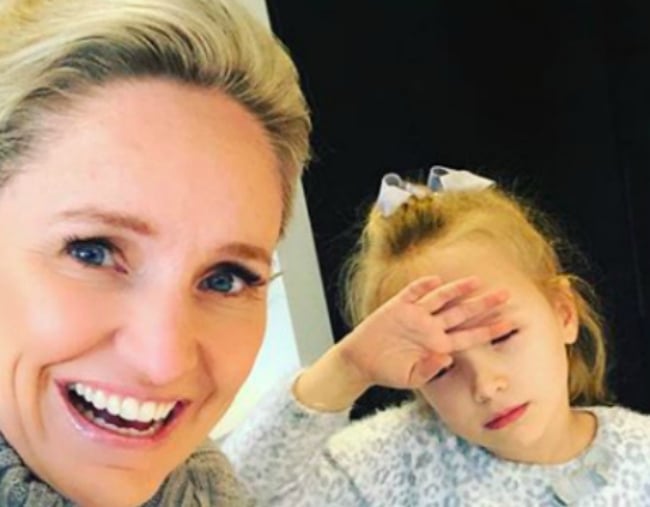 The daily routine of any parent with a child under the age of six is usually pretty nightmareish, but for single mum Fifi Box, it is especially busy.
The host of Melbourne radio breakfast program Fifi, Fev and Byron spoke to Stellar about her daily routine as she juggles her career with raising her five-year-old daughter Trixie on her own.
As expected, a day in the life of the busy single working mum is flat-out.
Each weekday, Box will get up at 4:30am to leave the house for work, and greet the nanny who will help Trixie get ready for school. At 6am, she begins broadcasting the show, continuing to sit in meetings before picking up Trixie from school.
Box told the magazine that she dedicates afternoons to spending quality time with her daughter because she wants to be "very present" in her life.
When it comes to dinner, Fifi Box is all of us, telling the magazine that instead of cooking dinner she often orders the pair Uber Eats.