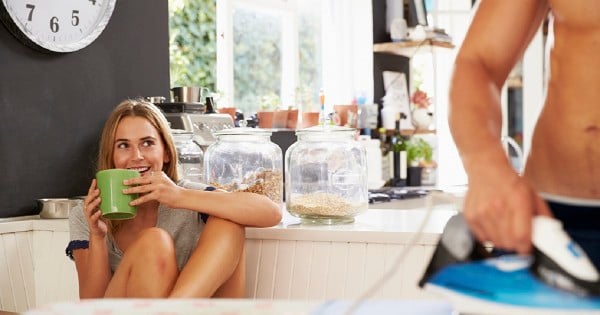 There's nothing hotter than a partner who starts washing the dishes without being asked and gives the floors a quick vacuum. It's the best kind of foreplay and better than any aphrodisiac.
Which is why I continue to be stunned that more men don't do more of the housework, even if they are tired, even if they work longer hours, even if they don't know how to turn the vacuum cleaner on and even if they can't cook very well. It's 2016 guys.
Time to STEP IT UP. Enough with the gender stereotypes when it comes to housework. Women don't need to be in the kitchen and men in the backyard.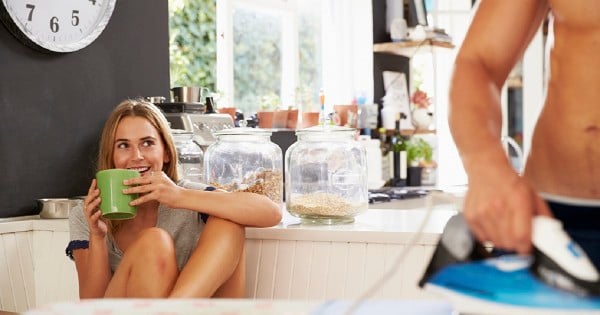 Drastic action is obviously required to turn the tide when it comes to domestic duties for women are still mostly responsible. That's why Redbook magazine in conjunction with ABC News decided to challenge couples to a Chores Swap, in an effort to save marriages and improve sex lives.
Couple Heather Whittenburg and Travis Linquis decided to give the challenge a go and the results were presented on Goodmorning America. The couple have three kids aged 6, 4 and 2 and confessed that majority of their chores are divided up using gender stereotypes.
As a result of the swap Heather had to get her eldest daughter ready for school and tackle the yard work. Travis found himself preparing breakfast for their younger kids, mopping and doing lots of laundry.