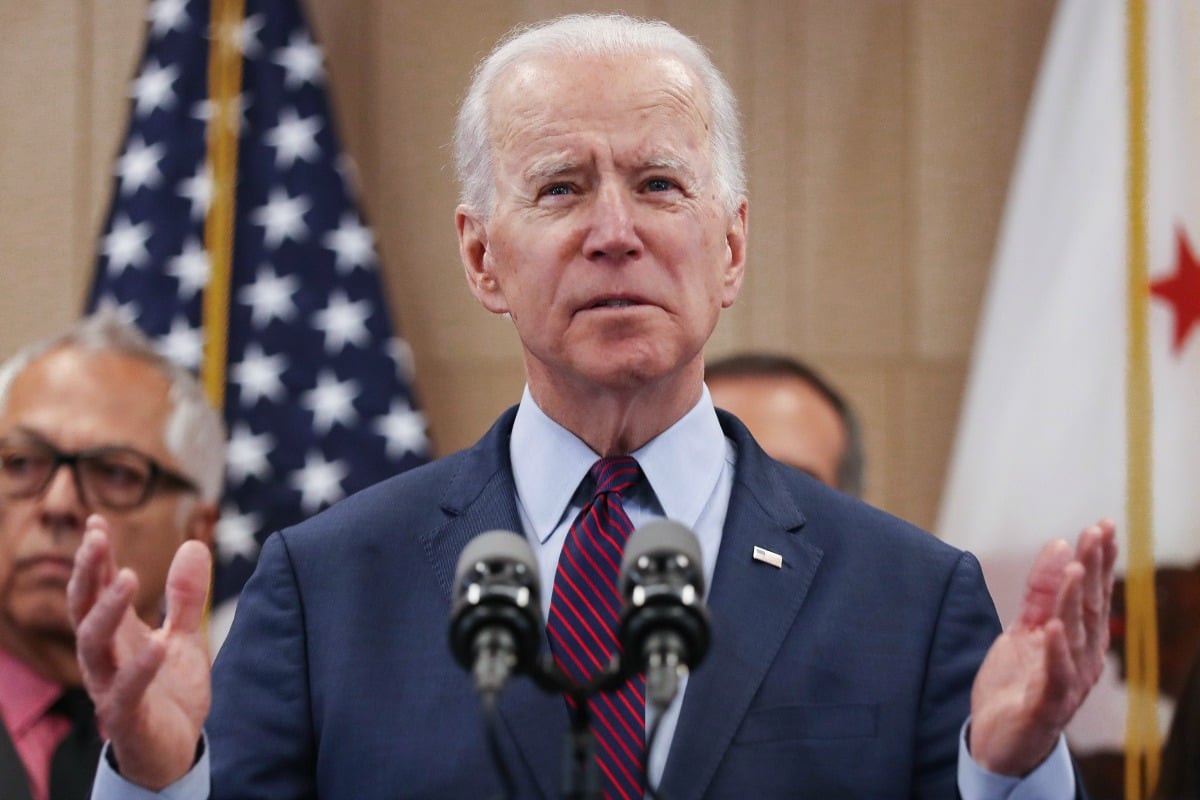 Overnight, Democratic presidential candidate Joe Biden pulled off one of the most incredible and completely unexpected comebacks in political history.
In just hours, the former Vice President, who is up against fellow candidates Bernie Sanders and Elizabeth Warren, could be named as the Democrat vying to challenge President Donald Trump at the upcoming election.
For many, including myself, little is known about Joe Biden's policies.
Mamamia's daily news podcast, The Quicky, discuss who has the best chance of beating President Trump. Post continues below.
Instead, Biden is remembered as the friendly, lovable sidekick of former US President Barack Obama.
After all, who doesn't remember the hilarious 'bromance' memes from the time Obama and Biden shared an office?
But while chatting to a friend yesterday, another layer of Joe Biden's story came up.
"Joe Biden has had a really tragic life," she said. "He lost his first wife and youngest child in a car accident, and his son passed away from brain cancer."
Perhaps I'm the only person on the planet who didn't know this, but after deep-diving on the subject, I started to learn the details of his struggles while in politics.
Joe Biden was still a law student when he married Neilia Hunter in 1966. Together they had three children, Beau, Robert and Naomi.
In 1972, he won the U.S. Senate election in Delaware, despite seemingly having no chance of winning. It was his biggest professional success so far, and his beautiful young family were thought to have attracted voters.
But just weeks later, while his wife was purchasing a Christmas tree with their children, she was killed in a car accident, along with their youngest child, Naomi.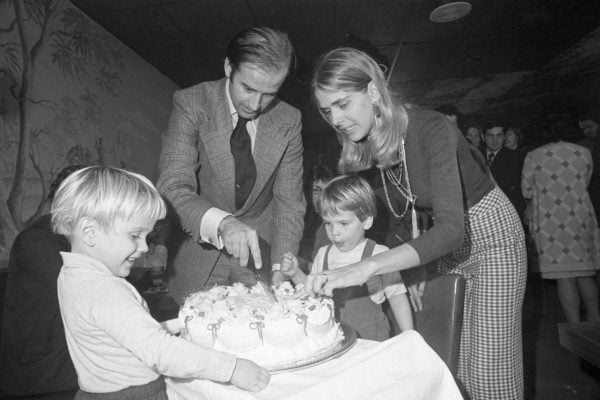 Biden's two other children were also in the car, and while they received serious injuries, they survived.