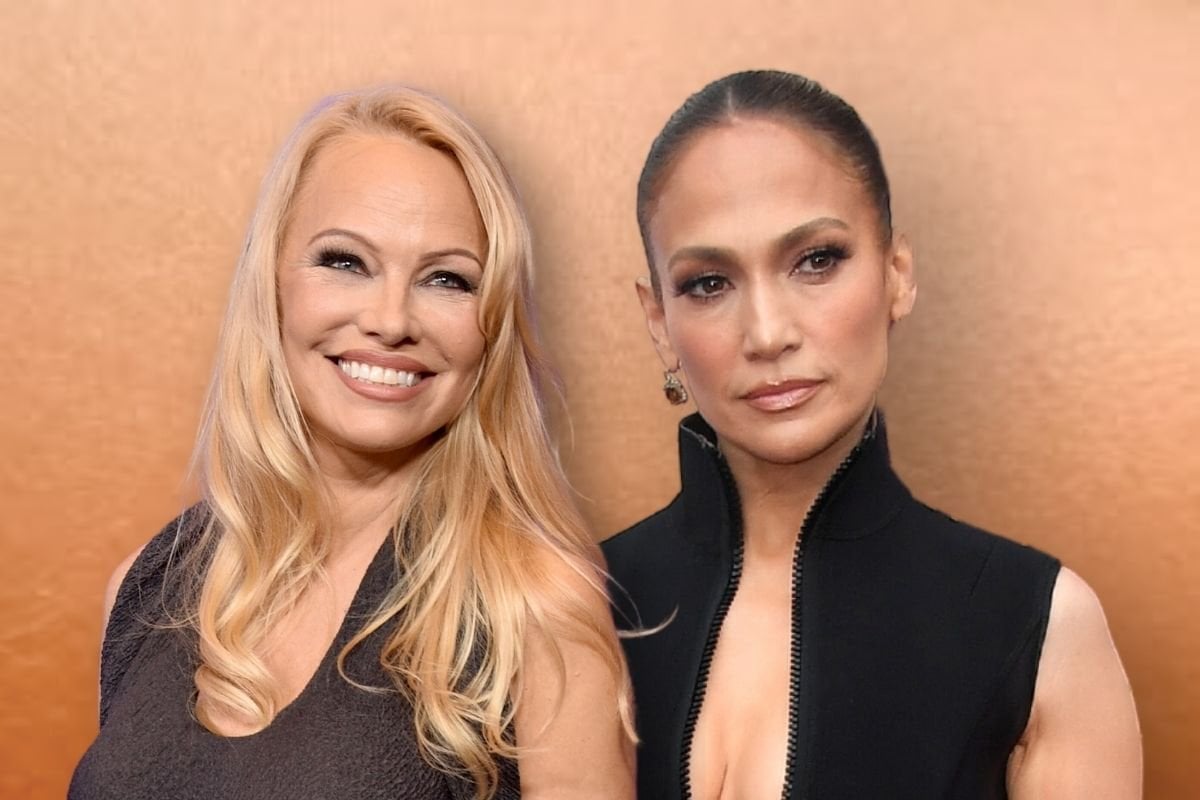 Out of all the scandals we are presented with on a daily basis, nothing will get the world talking quite like a woman's face.
From its changed appearance, whether through the passage of time or the help of a medical professional, to skin texture and makeup (or lack of), these days even Shakespeare himself would struggle to come up with enough adjectives to keep up with the in-depth analysis a woman's face can inspire.
But as we have learned from recent events, not every face conversation is created equal.
Watch: JLo talks about her skin at 54. Post continues below.
Last month, Pamela Anderson garnered more Fashion Week headlines with a face devoid of makeup than the day Kylie Jenner wore a faux lion's head draped nonchalantly across her shoulders when she attended Paris Fashion Week.
When asked to explain the presumably intense and far-reaching story behind her bare-faced look, the Baywatch actress, activist and author said, "I'm makeup-free at home, so why not for Paris Fashion Week? I really didn't know anyone would notice it, but I'm glad it became a positive message."
Expanding further on the topic, the 56-year-old had previously said that she stopped wearing cosmetics after her longtime makeup artist passed away in 2019, and had decided to embrace her changing face.