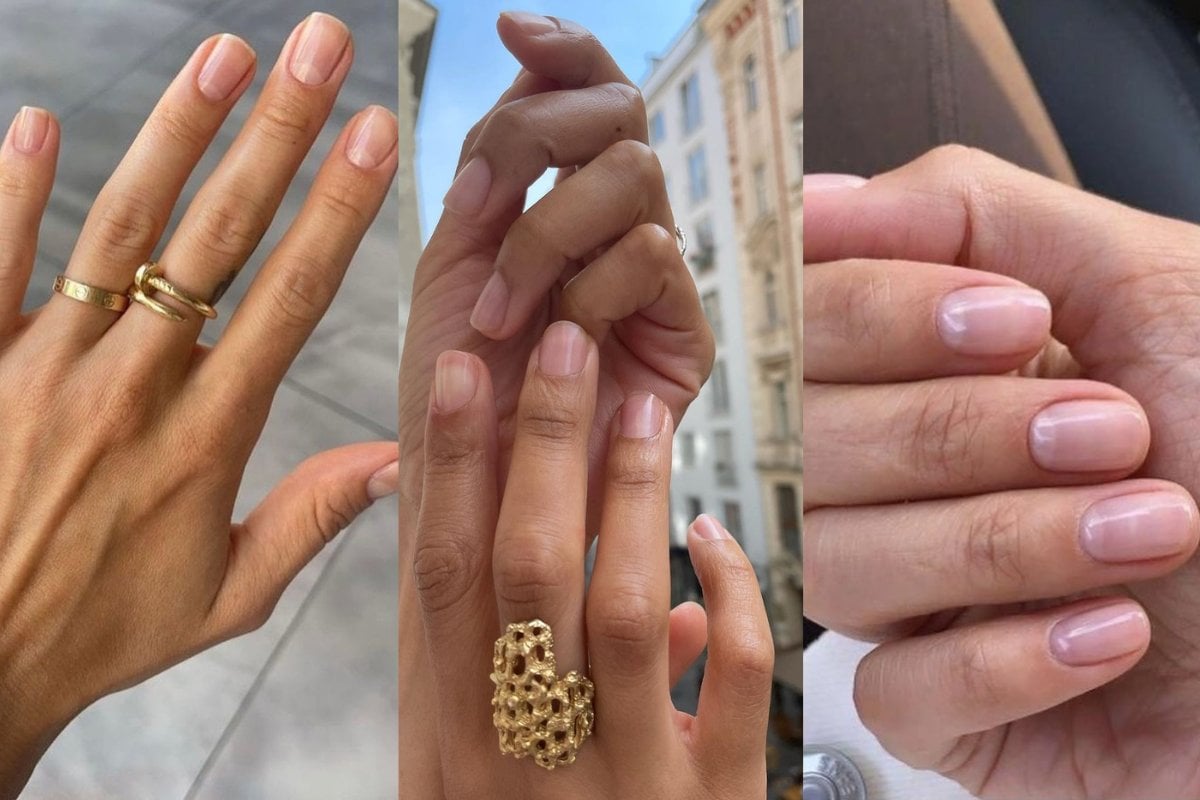 Between press-on nails and DIY nail art, the new French mani and 'Russian nails', the tips of your fingers are having a serious moment.
But now 2023 has dished out the latest trend - the Japanese manicure.
Promising to restore the strength and health of your natural nails, they're going to want to make you ditch the classic SNS, shellac and BIAB manicures you've been getting for yonks.
Watch: Up for a laugh? Here's life with and without nails. Post continues below.
Want to learn more?
Here's absolutely everything you need to know about Japanese manicures.
What are Japanese manicures?
As with most beauty trends, the Japanese manicure isn't exactly a new treatment. In fact, the method has literally been around for hundreds of years.
Hailing from Japan (surprise!), Japanese manicure is a professional, ritualistic treatment that aims to improve the health of your natural nails. The method doesn't involve adding any additional nail length, nail art or colour, making it the perfect treatment for those struggling with weak, brittle, flaky nails. So, basically all of us.