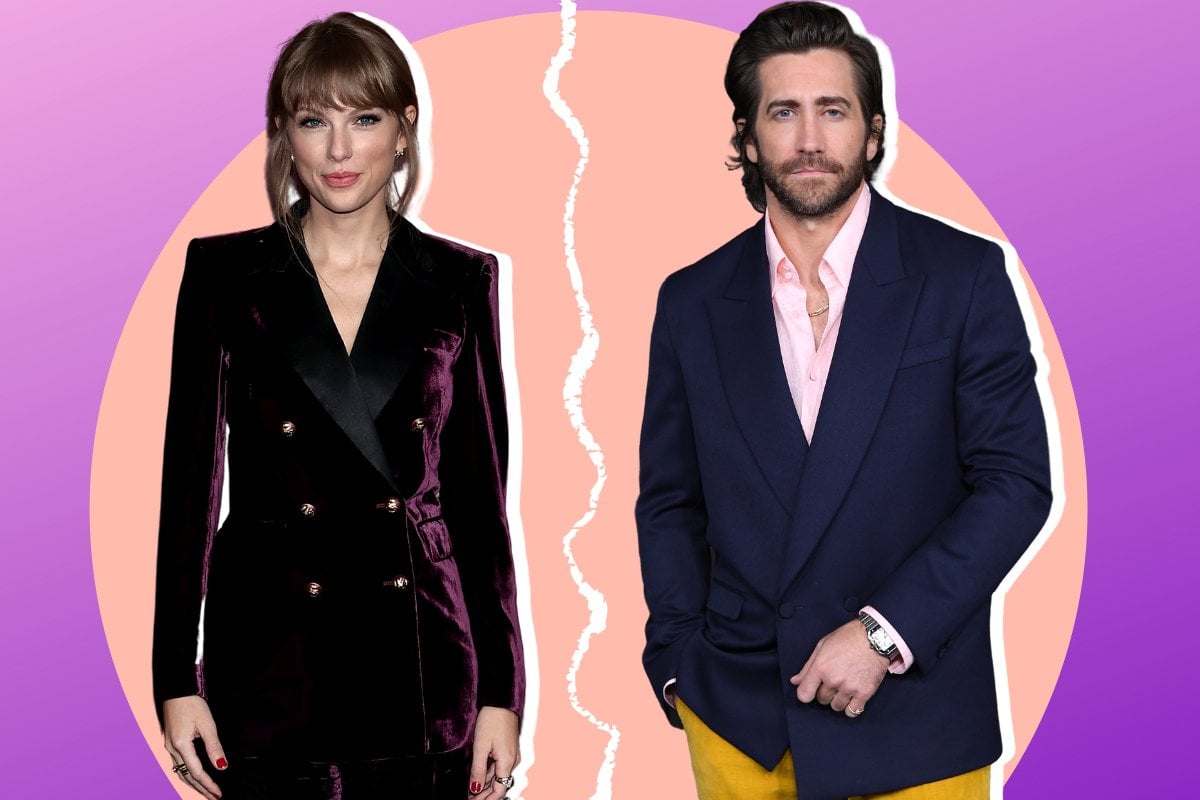 There are a few key points we can take away from this weekend. 
The first being that Taylor Swift's still got it; the second being that no one can escape her ire, no matter how many years have passed, and the third being that Jake Gyllenhaal has effectively been 'cancelled' in the eyes of the internet. 
And it all has to do with the way he allegedly treated Swift over 10 years ago. 
Of course, we can provide all the context you need. 
Watch: The teaser trailer for 'All Too Well'. Post continues below video.
Why has the internet cancelled Jake Gyllenhaal... And what has Taylor Swift got to do with it? 
Over the weekend, Swift dropped 'Taylor's version' of her hit Red album, originally released in 2012. Of course, in it were new songs we had never heard before, along with re-recorded takes of all the tracks originally on the album. 
What had fans most excited was her 10-minute version of 'All Too Well'. Along with it, came a bloody glorious 15-minute feature film starring Stranger Things' Sadie Sink, 19, and Teen Wolf's Dylan O'Brien, 30. 
It is widely believed (as in, basically confirmed by fans who double as the CIA) that she wrote the song about Gyllenhaal, who had a short-lived relationship with Swift right before her 21st birthday... He was 29-years-old. 
Wait I was right about jake gyllenhaal walking around wearing Taylor's scarf holy shit I was joking!! But for real?!!! pic.twitter.com/SsTk9HFe6r

— aylin🌻 (Taylor's Version) (@feverdreamhiigh) November 13, 2021