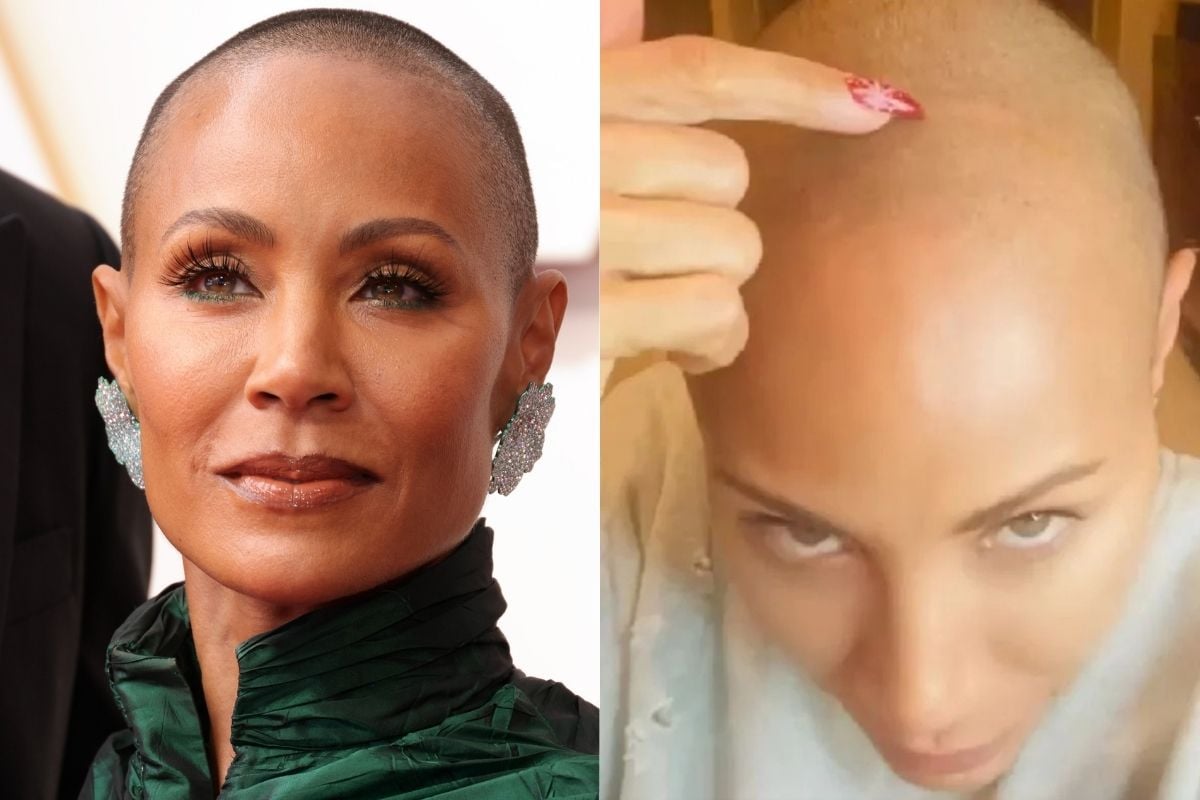 Whether or not you tuned into the 2022 Oscars, chances are you've heard or seen all about the altercation between Will Smith and Chris Rock. It's everywhere right now.
After taking the stage to present an award, Rock made an insensitive joke about Jada Pinkett Smith's alopecia, saying "Jada, love you, G.I. Jane 2, can't wait to see it."
Pinkett Smith rolled her eyes at the joke, visibly upset. 
We then watched as Smith jumped up from his front-row seat, walked on stage and slapped Rock across the face, before shouting "Keep my wife's name out of your f**king mouth." 
It was uncomfortable for many reasons, but none more so than the emotion it held behind Jada Pinkett Smith's struggle with severe hair loss - something she's always been an open book about.
During an episode of Red Table Talk in 2018, Pinkett Smith detailed the raw and very emotional impact of losing her hair, before sharing her experience with trialling steroid injections to manage her condition.
"It was terrifying when it first started. I was in the shower one day and had just handfuls of hair in my hands and I was just like, 'Oh my god, am I going bald?'" she said on Red Table Talk.