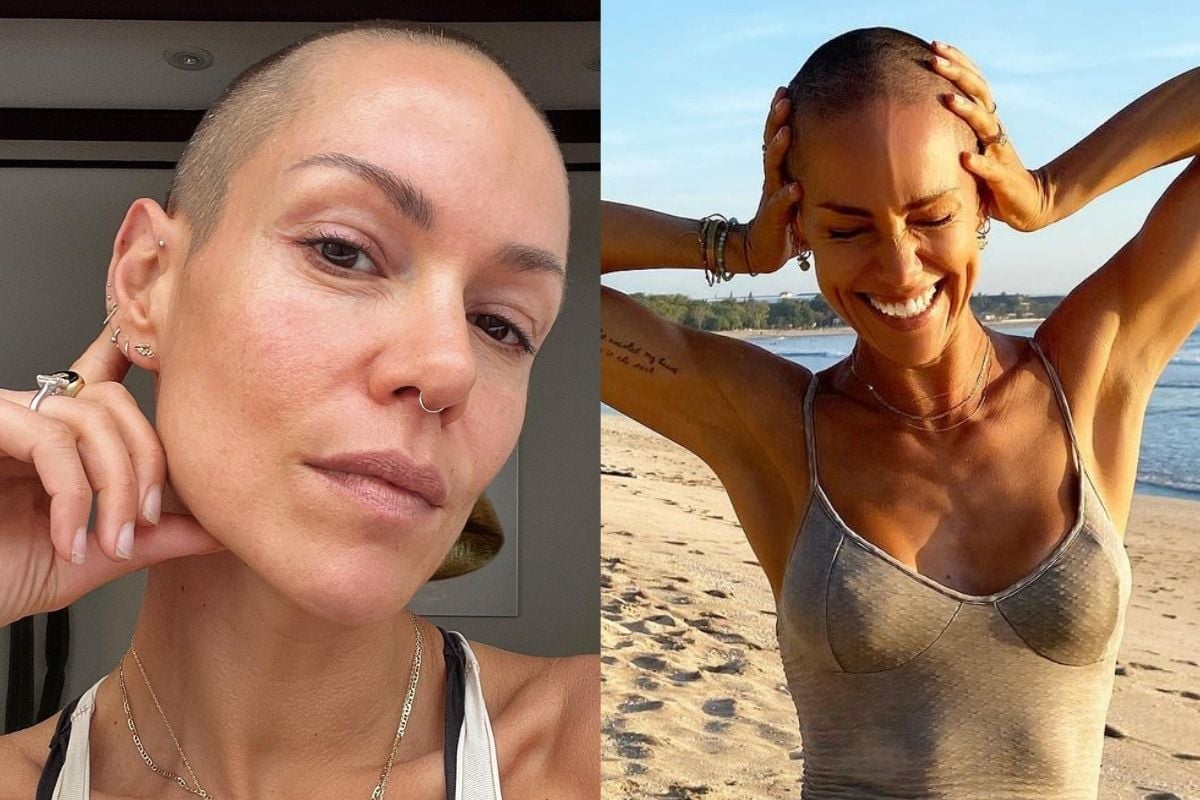 After a year (or two) of ✨not a lot✨ on the beauty and style front, we're all feeling a little inspired to shake up our boring routines as we re-enter into some kind of normalcy. We're looking for something fresh. New. Exciting. Risk-taking.
Because after the s**tshow that was 2021 - has there ever been a better time for a dramatic transformation? (No. The answer is no).
Enter: The buzz cut.
Watch: On the topic of hair... here's 6 facts about body hair that will surprise you. Post continues below.
Cropping up on many a red carpet and all over social media, it seems the buzz cut has become one of the most liberating hairstyles of 2021 - with celebrities such as Jada Pinkett-Smith, Willow Smith and Iris Law recently debuting their shaved heads.
It's even trending on TikTok:
And while this chic look just oozes a whole other level of cool, there's something to be said about the emotional implications of this dramatic cut. Because it's way more than just a fleeting trend.
For Australian media personality Leah Simmons, the creator and founder of KAAIAA – the first workout to train across the four pillars of health - shaving her head was her chance to start fresh.
In an interview with Mamamia, she describes her decision as an empowering act that signalled the shedding of her 'old' self, for a confident, more connected version.
"I was always a "spur of the moment" girl.. especially when it came to my hair. I would change my hairstyle as often as I changed my clothes... 'the bob' is in? Chop it off. 'Hair extensions??' How many? 'Platinum blonde for summer?' Pass the bleach."
"I remember swearing to NEVER cut a blunt fringe ever again only to grow it out and redo it two years later," she said.