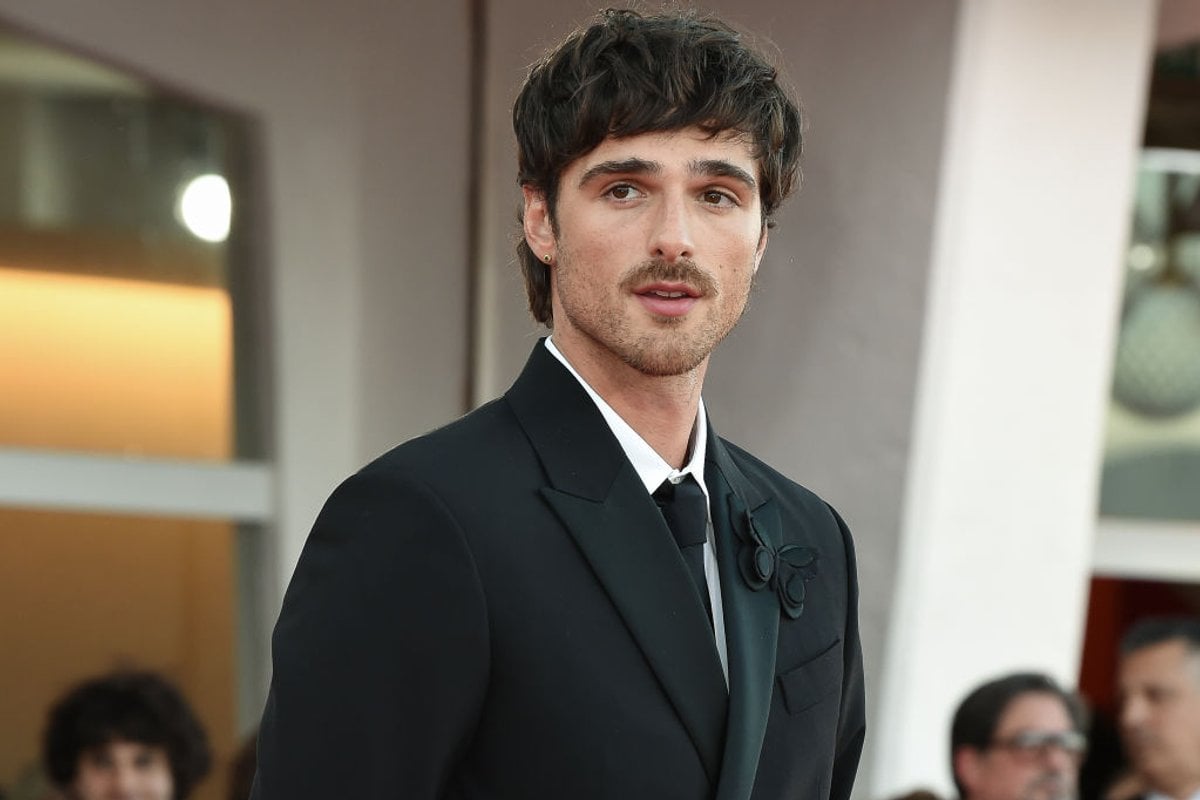 In late October, actor Jacob Elordi, dressed in an effortlessly chic but probably highly curated leather jacket cargo pant combination, pondered the books on a Sydney Airport store shelf.
He bent down and read the back covers, all while he had another little book in his cargo pant pocket. It seemed like he ultimately decided on Prima Facie by Suzie Miller, an Australian book about the price sexual assault victims pay for speaking out and the system that sets them up to fail.
Because of course he did.
Everything about these paparazzi images screamed 'set up', but whether that is actually true or not is all part of the fun.
Everyone saw the photos of the Tall Guy from Euphoria and pop culture's newest Elvis Presley with a book in his cargo pocket, pushing his Louis Vuitton travel bag through the airport and thought, yes, that is exactly what we need right now. Something has shifted, and now Hollywood has a new favourite himbo.
Right off the bat I want to make it clear, I say himbo with nothing but love and affection. A himbo is a good-looking, silly, goofy man. Maybe they say things like "my favourite thing about the movie is it feels like a movie" or earnestly make friendship bracelets in an attempt to woo the woman of their dreams. They are loveable, well-intentioned and crucially, non-threatening.
In preparation for his press tour for Priscilla, Sophie Coppola's Priscilla Presley biopic (the film has a SAG-AFTRA Interim Agreement, meaning it can promote despite the ongoing actors' strike) in which he plays Elvis in support of lead Cailee Spaeny's Priscilla, Elordi faced a hurdle on that last point.