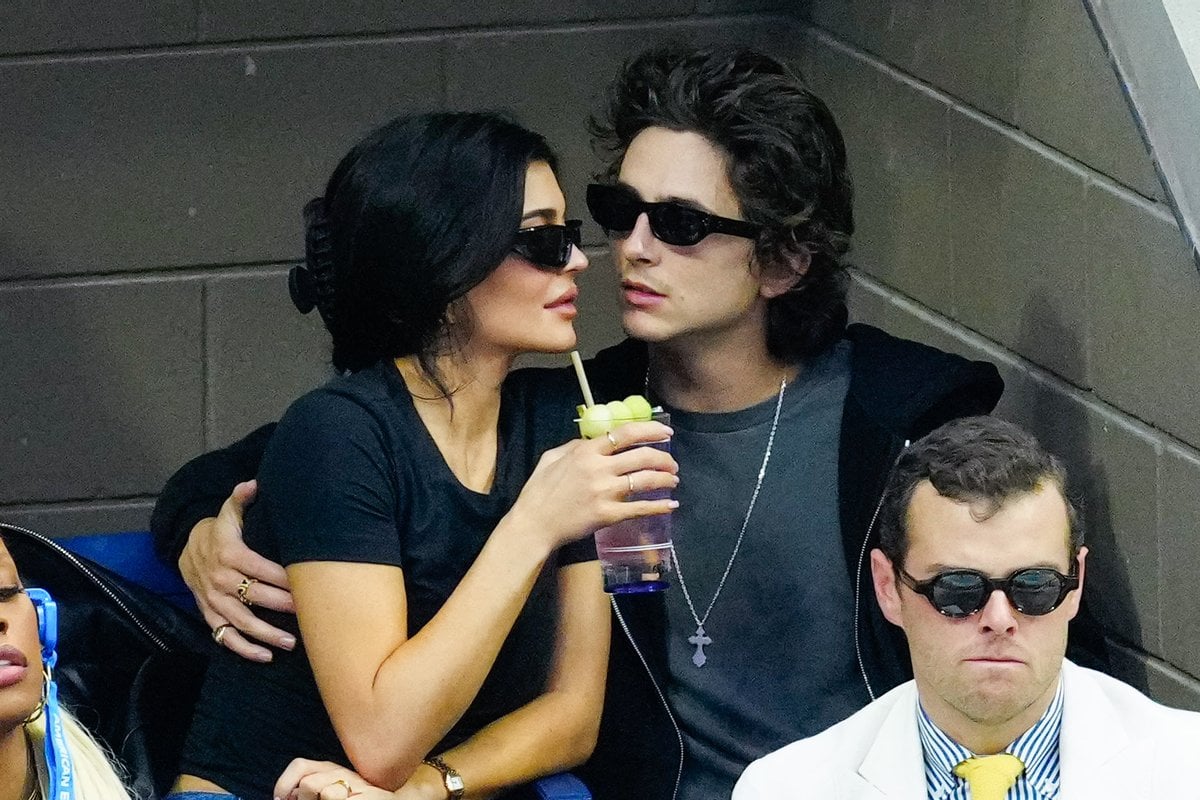 Kylie Jenner and Timothée Chalamet have well and truly hard-launched.
First, the long-rumoured couple had a night out for Beyoncé's birthday, and most recently they've pulled a New York Fashion Week and US Open double — with a dinner date at a swanky FW event on Friday and the tennis finals on Sunday.
And among the intrigue — they're hot famous people in their 20s, after all! — and mutters of 'I actually kind of... love them' (just me?), one particular narrative has prevailed.
What the heck do they talk about?
In this relationship, we, as the public, have already assigned them roles. Jenner is the vapid reality star and Chalamet is the prestige film darling with indie cred and an Oscar nom. He's smart/cool/talented/serious. She's, uh, a Jenner.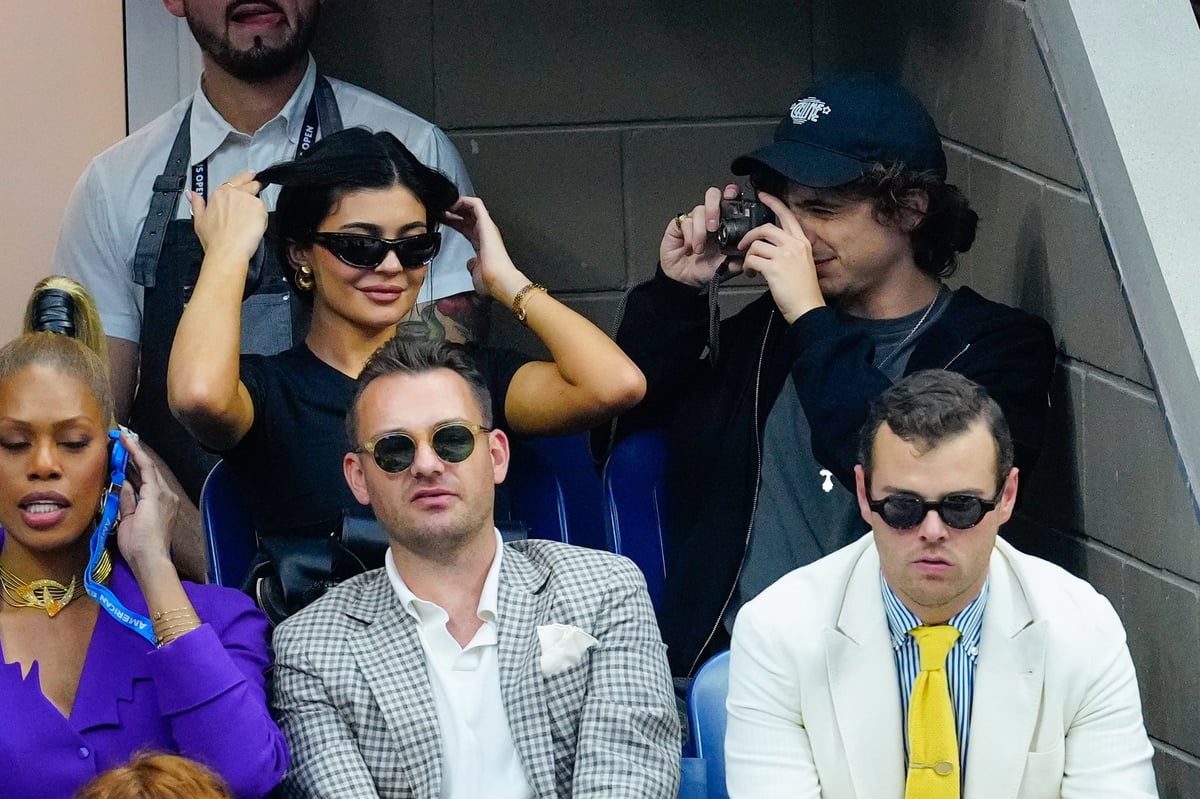 This might just be the greatest summation of their public personas we could've asked for. Image: Getty.