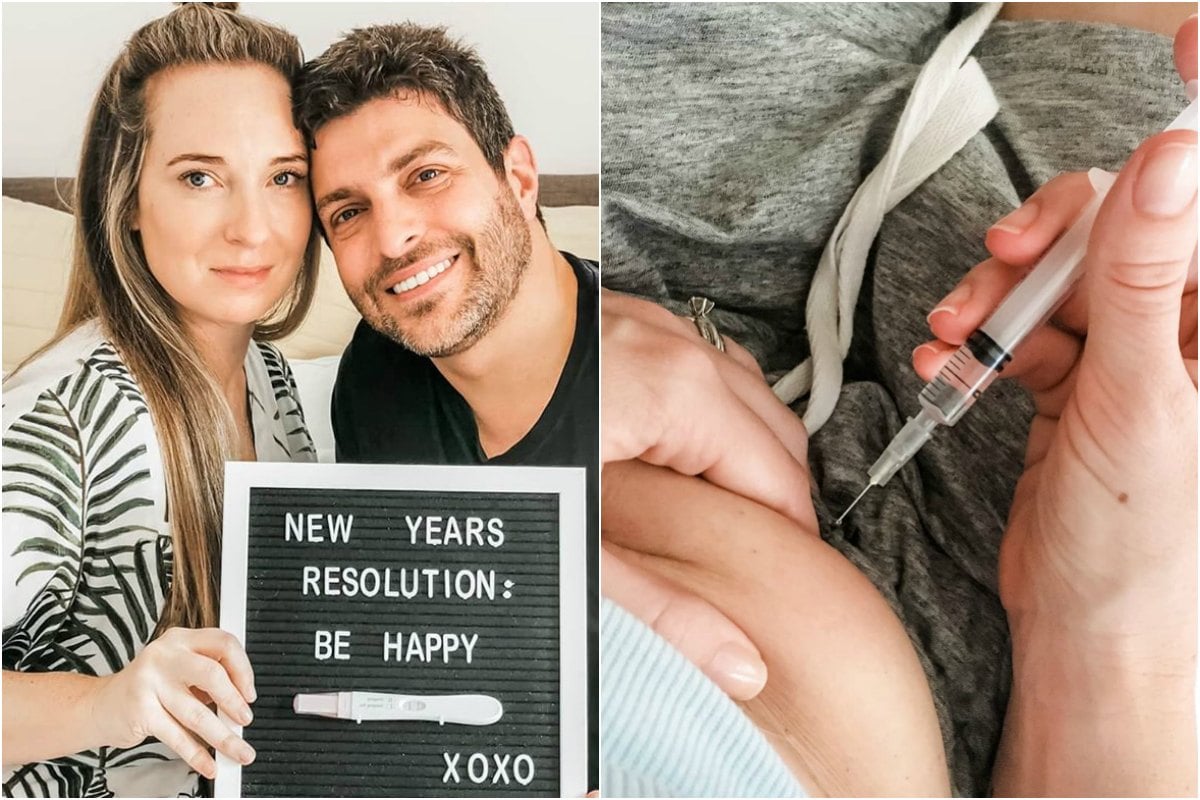 My husband and I have had a lot of obstacles put in our way during our IVF journey. I never thought we would have to add 'pandemic' to that list. This one really takes the cake.
On March 25, 2020 around midday, the Australian Government announced that all non-urgent elective surgery would be suspended and this would take effect at midnight on April 1, 2020. At the time, I wondered 'does IVF count as elective and non-urgent?'… and yes, apparently it does.
For now, IVF in Australia is on hold. It is paused … postponed. I don't dare use the term 'cancelled' because that is too scary and definite. Those who are currently on a cycle will be allowed to continue treatment but no new cycles can be started and any ovulation tracking or ovulation triggering is also suspended.
Your questions about COVID-19 answered by The Quicky's Claire Murphy. Post continues below.
Perhaps to some that announcement may not cause any concern, as elective, non-urgent sounds fairly minor. I know that many people waiting for elective surgery will be deeply impacted, and to people like us this news is crushing. For two and a half years, my husband, Jonny, and I have tried desperately for something that to others seems easy, a baby. This is all we want. In order to achieve this dream our lives have had to revolve around IVF – appointments, injections, blood tests, scans, medication pick-ups and the dreaded phone calls telling us how we are progressing. Those of you who have been through or are going through IVF know about the complex emotions that comes along with it.
The decision to suspend all elective and non-urgent surgeries is understandable. Of course it is. It's to help preserve resources including gloves, masks and other protective equipment. This is so the health system can fight COVID-19 and prepare for the increase in patients in the coming weeks and months.
We completely support the Government's decision. This is something that needs to be done for now to protect all Australians in the coming weeks and months. It is necessary but that doesn't mean it hasn't caused devastation. For now, we do not know when this suspension will be lifted.
We were not far off collecting our medications and starting another round. I know of others in the same situation who were literally one day off starting. Beginning a new round of IVF takes so much time and energy to build up the physical, emotional and mental strength to start again. All of which just leaves us feeling like we have less control over our lives than we were already feeling.