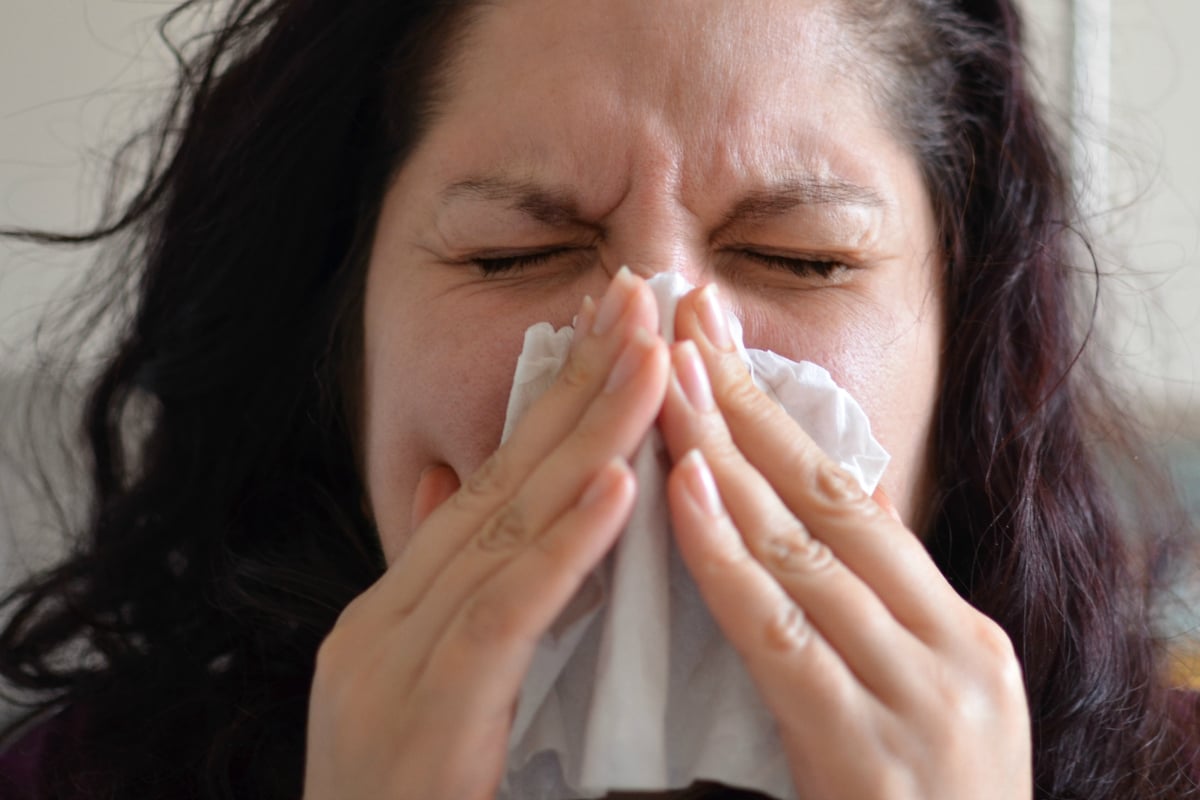 As Australia responds to the increasing number of Novel coronavirus cases, it's understandable that people are on high-alert when it comes to their own health.
A sore throat we would normally just ride out and treat with lozenges, suddenly seems far more worthy of a visit to the doctor. A cough now attracts concerned glances from people nearby.
But healthcare workers are urging calm and stressing that clinics, GP surgeries and hospitals could become overburdened if we all suddenly rush through the doors for every splutter and tickle.
Watch: The simple ways to protect yourself from the COVID-19 coronavirus.

So what should you do if you have cold- or flu-like symptoms amid the COVID-19 pandemic?
We spoke to Dr Sanjaya Senanayake, an infectious diseases physician and Associate Professor at the Australian National University Medical School, to get the answers.
How do I know if I have COVID-19? What exactly are the symptoms?
It's hard to tell. That's because, in over 80 per cent of cases of COVID-19, the symptoms are mild and very similar to a common cold or flu.
"The most common symptoms that people will get are fever and a cough," said Dr. Senanayake. "There may be other symptoms to a lesser extent, like fatigue, sore throat, shortness of breath, muscle aches and pains, and uncommonly diarrhoea and a runny nose."
Others, typically those with underlying chronic health conditions such as heart disease and diabetes, can become more severely ill and experience pneumonia.
An even smaller proportion — roughly 1 per cent according to the World Health Organisation — have no symptoms at all at the time of diagnosis. However, most of those cases do eventually develop symptoms within the following two days.
How quickly do COVID-19 symptoms emerge?
"On average, after you've been infected, it takes about five to six days for symptoms to appear, but that could be anything as short as one day and up to 14 days," said Dr. Senanayake.
What should I do if I have cold- or flu-like symptoms?
"These are very nonspecific symptoms, and it may not be due to COVID-19. So, therefore, it would be reasonable to just call your local doctor, tell them what's wrong with you and ask them how to proceed," said Dr. Senanayake.