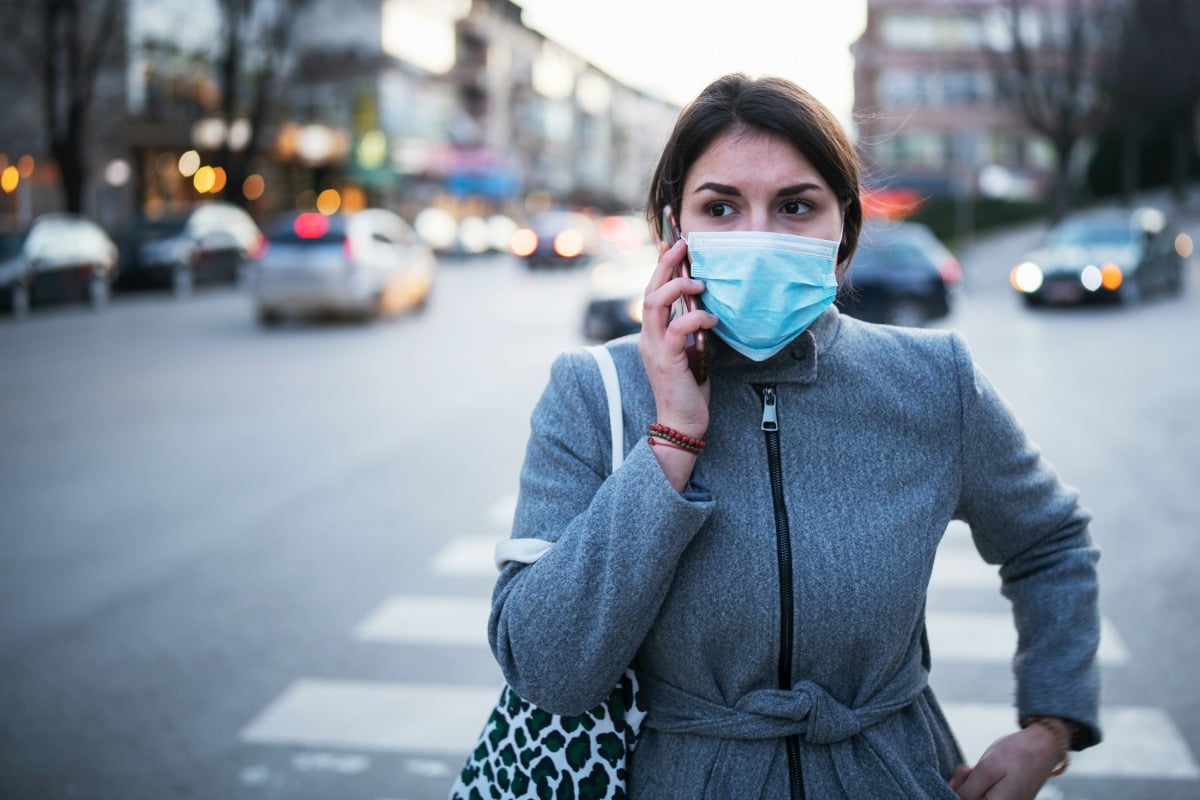 Around the world, cases of Novel coronavirus, now officially known as COVID-19, continue to rise.
At the time of publishing, over 5,700 people have died from the virus worldwide, while over 153,000 infections have been confirmed in countries across the world.
In Australia, the number of confirmed cases of COVID-19 has risen to over 300, while four people have died from the virus.
Watch: Mamamia's Claire Murphy breaks down your most asked questions about COVID-19. Post continues below. 
Across the world, governments are implementing changes to help prevent the spread of the virus, which has now been declared a pandemic.
In Australia, new measures have been put in place to prevent the virus from spreading.
The federal government has imposed a self-isolation requirement on all international arrivals to Australia and non-essential gatherings of more than 500 people have been banned.
But while changes have been put in place, there are still a lot of questions around how the virus spreads.
Hoping to quell the spread of disinformation, here's everything you need to know about how the virus spreads, and what we can do to prevent it from spreading further.
How is COVID-19 spread?
According to the Centers of Disease Control and Prevention, the main method of transmission of the coronavirus is person-to-person contact.
If a person with COVID-19 sneezes or coughs, they might spray you with droplets from their nose or mouth.
Similarly, if a person with COVID-19 who has touched their mouth or nose shakes your hand, they could transfer the virus to your hand. Then, if you touch your own mouth or nose without washing your hand first, you may be at risk of becoming infected.
Speaking to Mamamia's daily news podcast, The Quicky, infectious disease specialist Dr Sanjaya Sanananyaka from the Australian National University explained how the virus spreads.