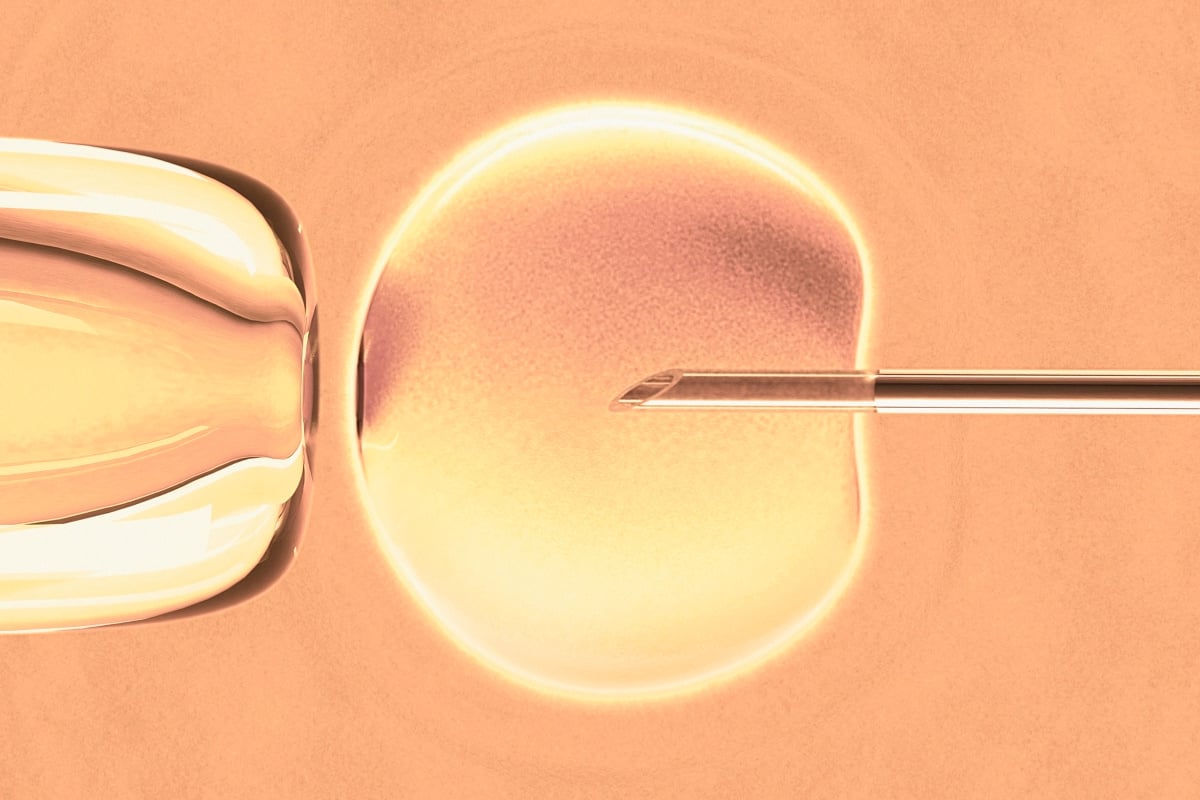 In a series of stories exploring fertility, Mamamia chats to women, couples and experts about what it means to struggle to conceive.
Here, we get the answers to your nine most commonly asked IVF questions from IVF Australia fertility specialist, Dr Andrew Hedges.
We find out when, if and how to start the IVF process, and what your assisted fertility journey might look like.
Watch the trailer for Mamamia's new podcast, Get Me Pregnant, where hosts Rachel Corbett and Leigh Campbell talk all things pregnancy and fertility. Post continues below.

1. We are ready to have a baby! How long do we keep trying to get pregnant naturally?
The typical answer is for couples to try to conceive naturally for 12 months before seeking help. But as Dr Hedges explains, generic advice should be carefully considered.
"Firstly, your age is key. If you are over 35 and want more than one child, I would advise against trying for a full 12 months. Natural fertility begins to decline more quickly after 35 so you don't always want to wait to see a doctor," Dr Hedges says.
"Secondly, don't wait to seek help if you have a pre-existing medical condition. This might include already diagnosed conditions such as endometriosis, Polycystic Ovarian Syndrome (PCOS) or irregular periods and general ovulation issues. For the man, this may mean abnormal sperm production."
2. We are having trouble conceiving – what do we do first?
Once you have identified there might be an issue falling pregnant naturally, Dr Hedges says the first step is to see your GP.
"Your GP will be able to organise some basic tests to ensure things like your immunisations are up to date and that there are no issues with your blood count or your thyroid. They may also be able to advise on ovulation and organise a sperm count for your partner.
"Depending on how complex your history is, a GP will then provide you with a referral to see a fertility specialist in your area."
3. We are ready to see a fertility specialist! How can we improve our chances of getting pregnant, before discussing IVF treatment?
Only a small portion of couples that see a fertility specialist will immediately start IVF, says Dr Hedges. In fact, many couples find they fall pregnant after a few simple treatments.