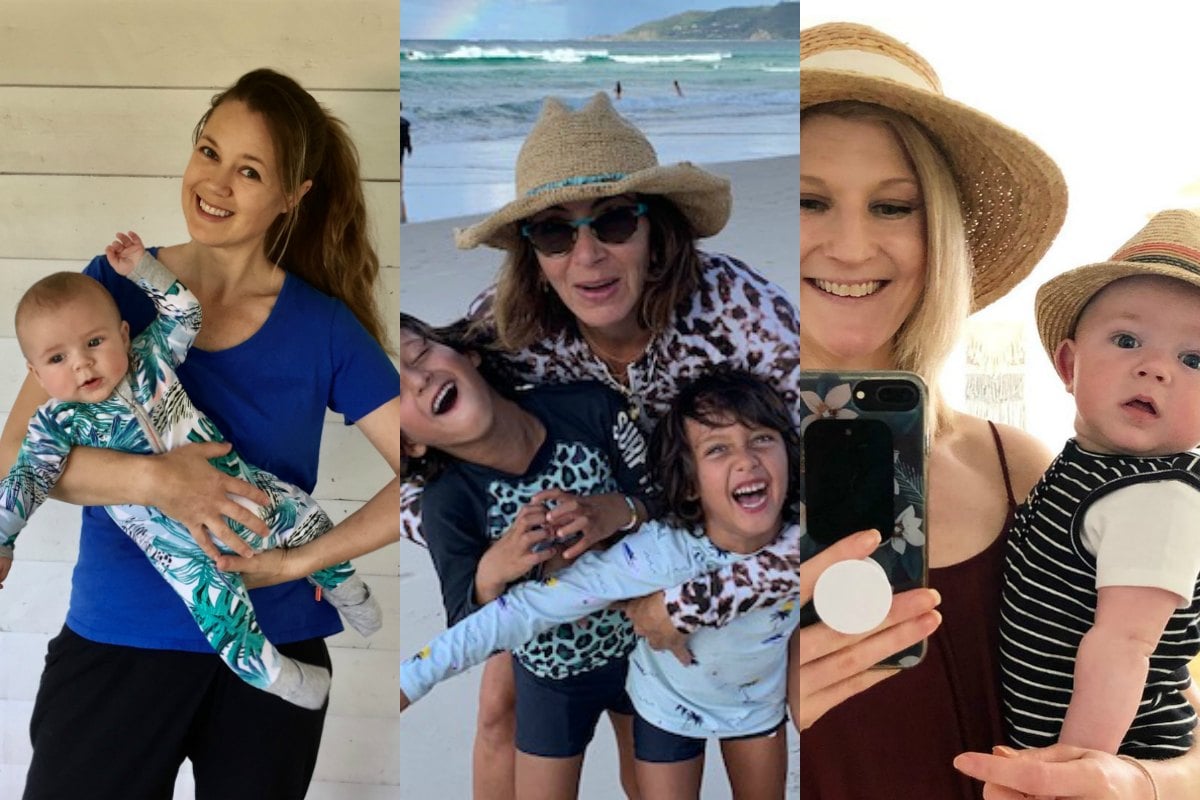 Natalie Imbruglia's done it, and so have thousands of other women across Australia. More and more single women are choosing to have babies with the help of a sperm donor.
Professor Fiona Kelly from La Trobe University's law school says Australia doesn't keep data on how many women are doing this, but the information they have points to a "pretty dramatic increase".
"Victoria does keep statistics on who uses donor sperm in the state, and at the moment, more than half of the sperm used in Victoria is used by single women," Professor Kelly tells Mamamia. "So that's more than heterosexual couples, more than lesbian couples."
For women who do decide to get pregnant without a partner in the picture, how much does the whole process cost – before all the usual expenses of a baby kick in? Three Australian women reveal all to Mamamia.
Sarah Mill, 39
"I'd lived a pretty great life. I'd travelled a lot. I'd dated on and off, but I'd never found that one person to settle down with. Unfortunately, I had a history of choosing boys with accents that lived overseas and boys that were in the armed forces that got sent away.
"I got to that point where I didn't want to miss out on having a baby. My sisters had children and I saw the relationship they had with them and I wanted that as well.
"When I turned 38 I started looking into it. I saw the fertility specialist. You've got two choices: IUI [intrauterine insemination], which is just the insemination of the sperm, or IVF [in vitro fertilisation], making an embryo and then doing the transfer. I've always had trouble with my periods, so I was deemed medically infertile and I went straight to IVF.
"You have to have two counselling sessions, you have to have a police check and a child protection check, so that all takes time.
"They give you a list of sperm donors. I preferred that my child would look similar to me so I went for blond hair, blue eyes. Then the biggest thing was obviously the medical history, so I chose a donor who had pretty much nothing wrong with him or his parents.
"I had eight eggs removed, and I had six embryos make it to day five. Often they will do a transfer straightaway but I reacted to the medicine – I guess it's quite traumatic going through all the injections – so they said, "We're going to freeze your embryos and then next month we're going to unfreeze one embryo and we'll transfer it then." That's what they did. Then two weeks later I found out I was pregnant. Holy crap! You just don't think it's going to work straight up. I was very lucky.
"Ollie is nearly six months old now.
"I had said to myself I'd give myself maybe two or three rounds – it would have been all the savings that I had – and if it didn't work, I'd look into other options. I think you don't realise the cost of everything adding up.
"I got the Medicare rebate because I was diagnosed medically infertile, so it would have been more if I didn't have that. But it's worth it.