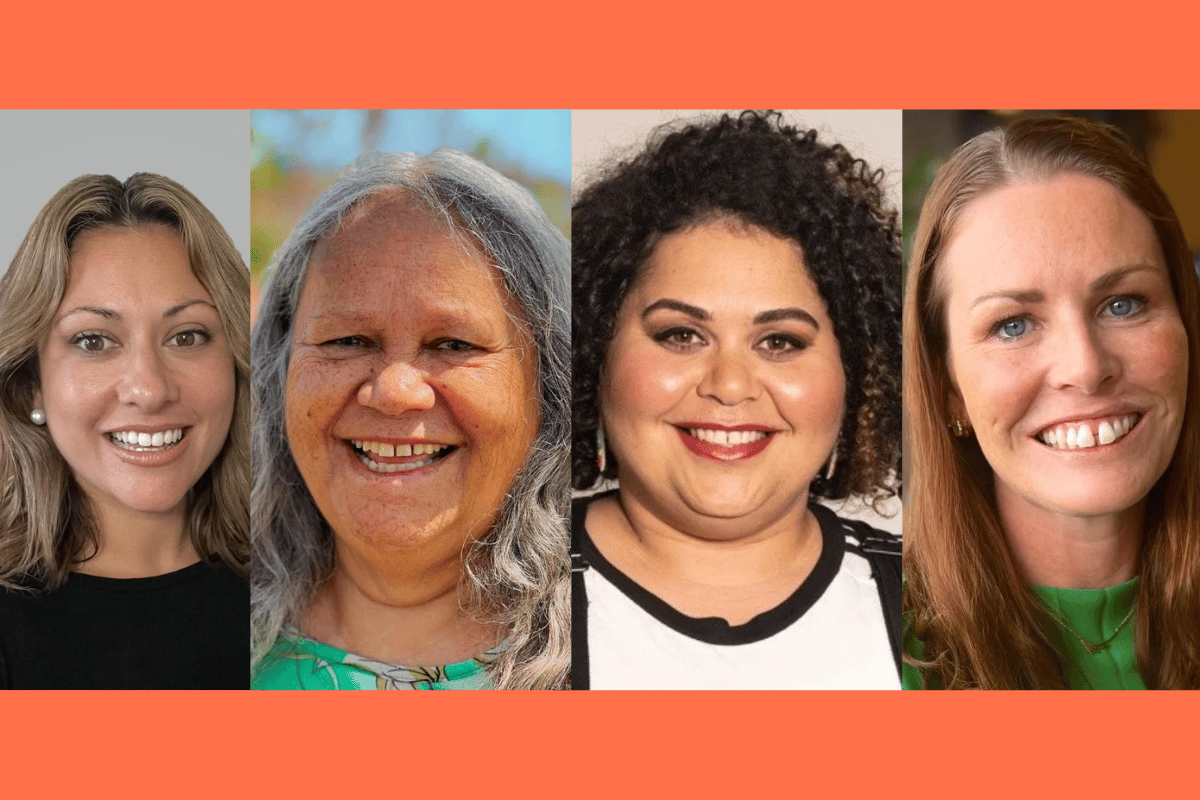 It's time for Australians to vote on whether to change the constitution to recognise the First Peoples of Australia by establishing a body called the Aboriginal and Torres Strait Islander Voice.
Nationwide conversations are underway on the topic, and Mamamia recently spoke with an Indigenous Elder on her perspective.
Talking to the people whose lives the Voice would directly impact, we also asked four Indigenous women who are pillars in their fields to share their thoughts on how a Yes vote would change their lives.
Watch: Resilience in the Kimberley. Post continues below.
Karen Iles.
Karen Iles is the Principal Solicitor of Violet Co Legal & Consulting, a woman-led, Indigenous-led, social enterprise. She is a lawyer, consultant, board director, sexual assault survivor and Dharug Aboriginal woman.
"Respect and recognition are so important to people - all people. Can you imagine how horrible it is to be silenced, made invisible and written out of history? That's how our current constitution makes us feel. Drafted in 1901 our constitution deliberately omits First Nations people - it makes us, and our ancestors, invisible in this nation. It is now time to change," Karen tells Mamamia.