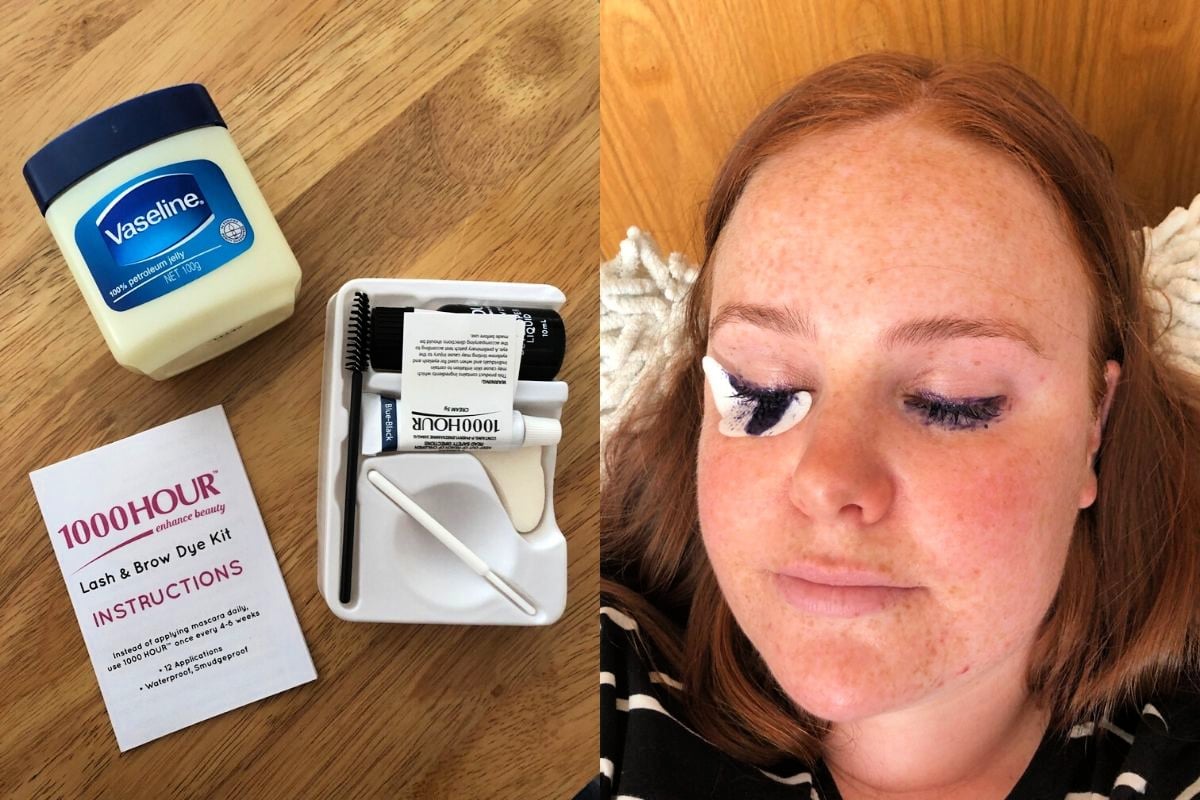 Mamamia's Tried and Tested series is your weekly review of the latest to hit our desks in beauty, health and wellness. You won't find any #sponsored content here, just honest, relatable and independent advice. This week, Senior Lifestyle Writer Amy Clark road-tested an at-home eyelash tinting kit.
If there was one thing I could change about my face, it would be my eyelashes.
Sure, I wouldn't mind if my double chin could jog on too, but swapping my light blonde lashes for a set of perpetually black, glossy ones would be pretty lovely.
Side note – the Mamamia team tried magnetic eyelashes to find out if they're fab or just a fad. Check it out below, post continues after video.
This is because I hate wearing mascara day-to-day and always forget to book in to get my eyelashes tinted before it's too late. By too late, I mean before my eyelashes legitimately disappear, taking the shape of my eyes with them.
Depending on where you go, a standard eyelash tint will set you back around $15-30 and takes between 10 and 20 minutes. Times that by once every four to six weeks and it's a decent financial and time commitment.
It got me thinking, maybe I should start tinting my own lashes at home. Here's how that went.
How to tint eyelashes at home.
Below, you'll find an honest but informative recap of what my at-home eyelash tinting experience was like, how to do it yourself and the mistakes I made so you can avoid them.
Step 1: Buy the 1000 Hour Eyelash Tint.