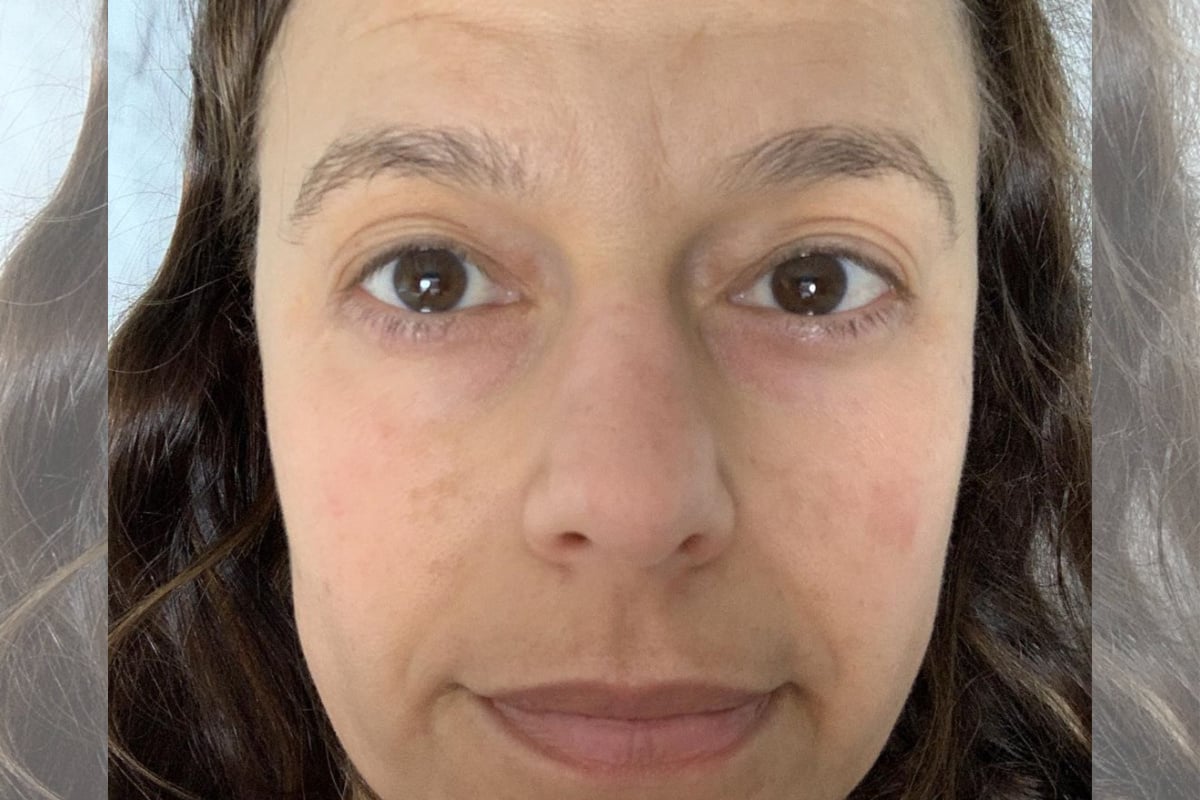 I feel bad about my eyelashes.
If ever there was a more absurd, embarrassing or privileged sentence written or sentiment felt, I'd like you to tell me about it – because I think I just won the Nobel Prize for Insufferability.
But I've been thinking about my eyelashes in bad ways – just in the background – and I've had a bit of an ah-ha moment about that, that I thought I should share. Because I'm hoping someone – anyone – will say "Oh! Me too!" and I'll feel like less of a d*ck.
It started just a couple of months ago when I noticed that my eyelashes seemed thin. Thinner? Thinning? Yes, I think so. They just seem to have… thinned out. And maybe they're shorter?
Watch: Mamamia road test magnetic eyelashes. Post continues after video.
I dismissed this as just A Thing That Probably Happens As You Get Older like sheet marks staying on your face until lunchtime and hearing the words "I'd like to speak with the manager" coming out of your mouth when faced with unacceptable service. Do you have a feedback form please? I have some thoughts.
But then I kept noticing my thin eyelashes and I kept feeling bad about them. That was until a couple of days ago, when I realised exactly what had happened.
Beauty standards had changed over the past year or two and I missed the memo. Maybe you did too.
Now that eyelash extensions have become mainstream and I'm seeing them on women I know and women on Instagram, on newsreaders and celebrities (and obviously on Kardashians), my eyes have adjusted and what used to look a bit drag-queeny and overdone has become the new baseline in my subconscious for what eyelashes should look like.
Not what they can look like.
Not what they look like when you have extensions.
That's not what I register when I look at them and then at my own face. My subconscious has tricked me into thinking this is what 'normal' eyelashes 'should' look like.