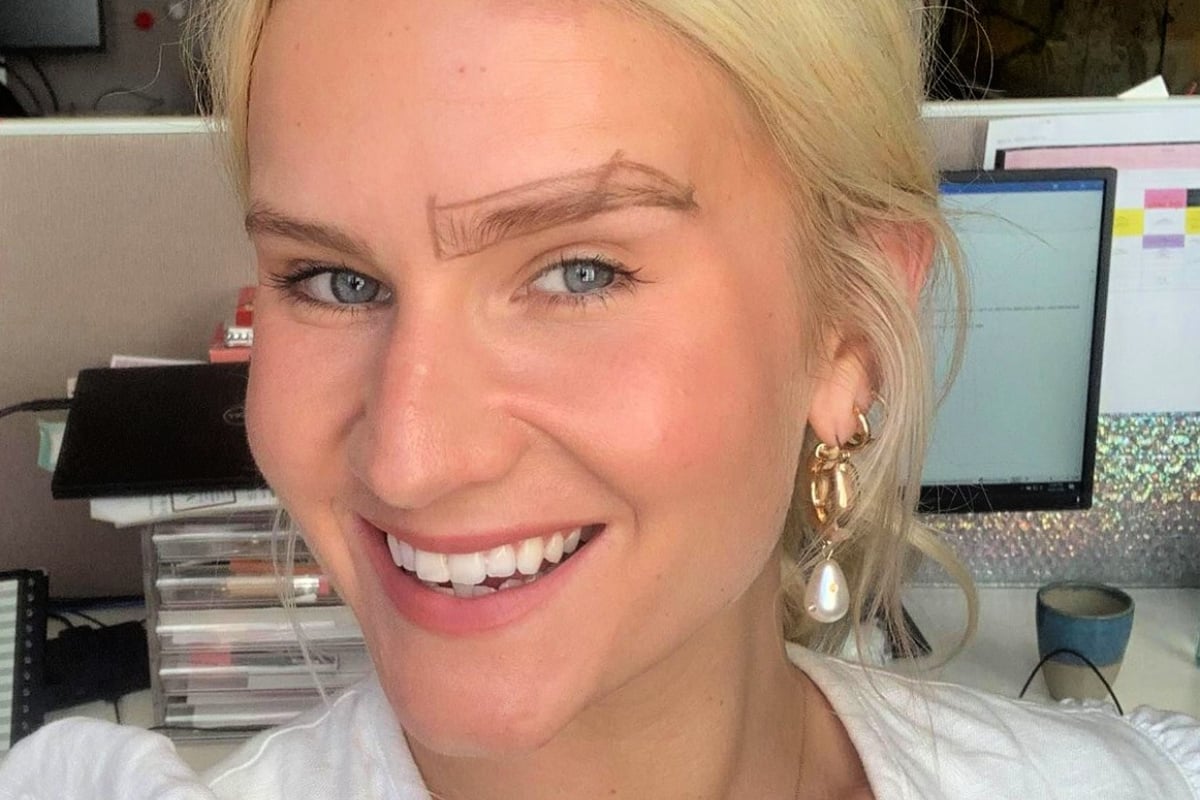 Hey, just checking in. How are your eyebrows going?
I know – now we're all working from home and living in isolation to help keep Australians safe from the spread of COVID-19 (you can find out the most up-to-date coronavirus information here) for the near future, how your brows are looking isn't the most urgent priority.
WATCH: How to do your eyebrows at home in a few easy steps. Post continues after video.
That doesn't mean you aren't allowed to feel mildly concerned about what your eyebrows will look like in the coming weeks/months if you're A) someone who has regular eyebrow tinting and shaping appointments or B) are at risk of over-plucking them out of sheer boredom in self-isolation.
The good news (for your brows) is you can absolutely do your eyebrows yourself at home… with some helpful advice from a person who does brows for a living, Benefit National Brow Artist Hannah Mutze.
Below, you'll find a step-by-step guide on exactly how to tweeze, pluck, tint and wax your eyebrows to see you through until your next professional appointment, as well as the few things you probably shouldn't do yourself to avoid finding yourself in this situation: