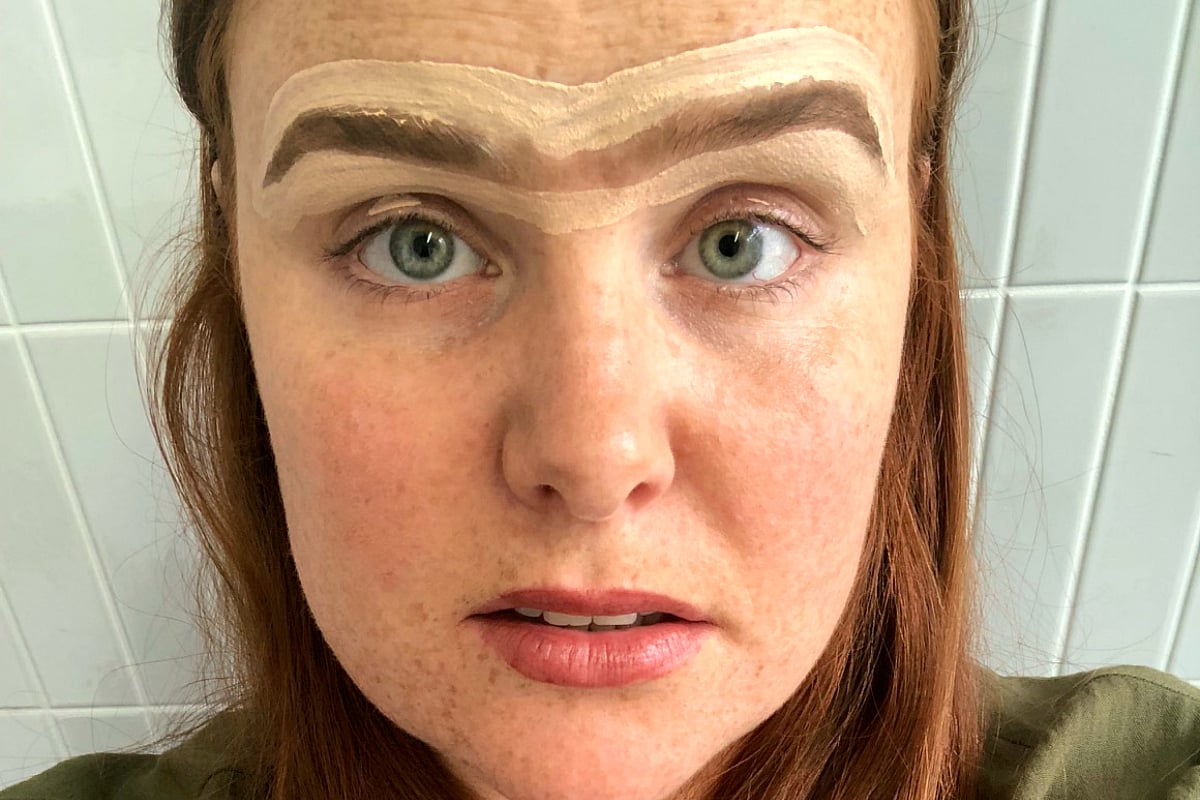 I was roughly 24 minutes deep into an Instagram beauty blogger makeup tutorials hole when I saw them.
Or more accurately, it.
In the place of two separate eyebrows on a beauty blogger's face was a single monobrow. The most perfectly manicured monobrow I'd ever seen.
I should point out here that the monobrow was but a step in a longer beauty tutorial to achieve perfect brows.
Precisely painted on with a fine eyeliner brush and outlined with a thick layer of concealer before blending, the monobrow is used by Instagram and YouTube beauty bloggers to create intensely defined brows that fade in from the middle and taper out to a sharp angle at the end.
After my first sighting, the hectic brow and concealer combo were everywhere I looked. The monobrow was a trend.