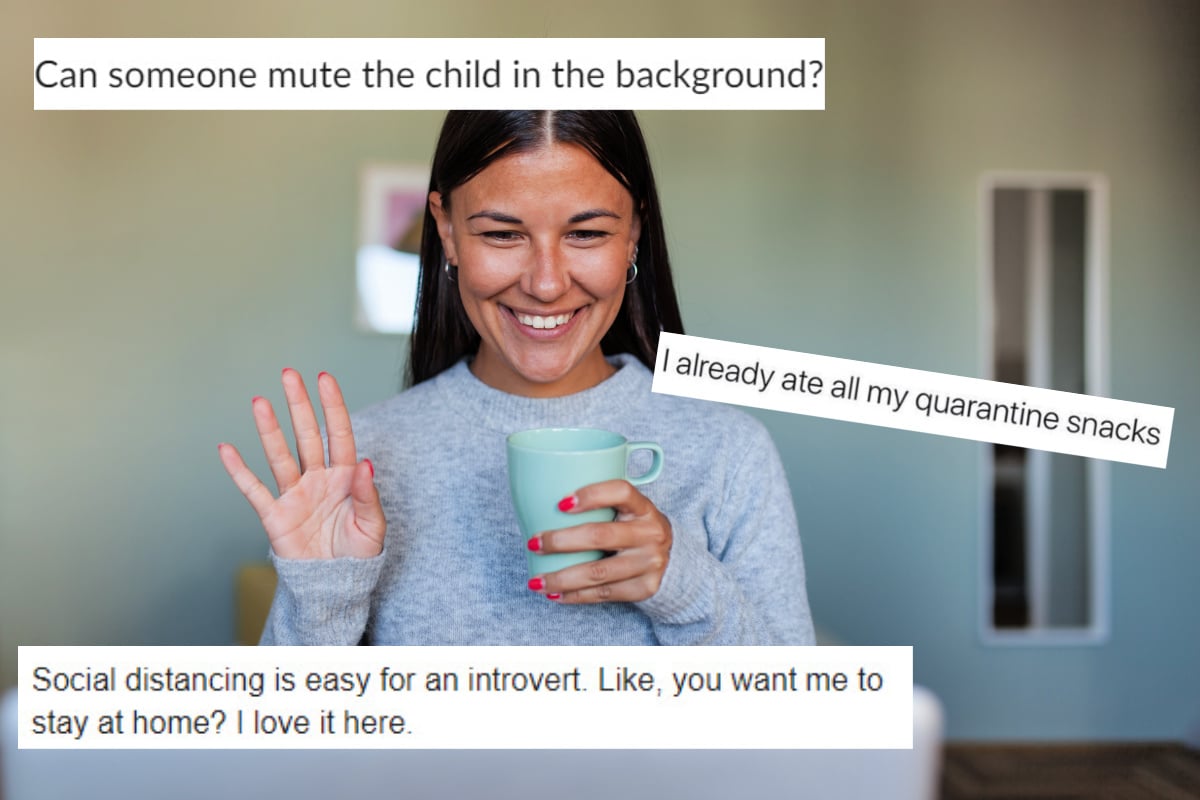 Question: how's your working from home situation going?
Whether you're hunched over your laptop on the couch, set up in a junk-filled spare room with a candle lit, or yelling at children/partners/housemates to PLEASE KEEP IT DOWN, working from home to stop the spread of COVID-19 is an adjustment.
Our very own Claire Murphy breaks down your most answered questions about COVID-19. Post continues below.
It also brings up some common truths, like not having to wear a bra every day is quite nice and working in your pyjamas actually makes you feel like you're basting in your own sweat.
Below, scroll through the very best of the memes, tweets and internet thing-ys that accurately sum up what working from home in the time of social distancing is like – the good, the bad and the hilarious.
Some will make you laugh. Some will make you want to sob under your doona. But let's remember, we're all in this together.
Keep calm and carry on. And snacks. Eat snacks.
READ: For an update on what you need to know about COVID-19 today, read our news recap here.
Social distancing is easy for an introvert. Like, you want me to stay at home? I love it here.

— i.Mogul ⚖️ (@IngaNandiwillis) March 16, 2020