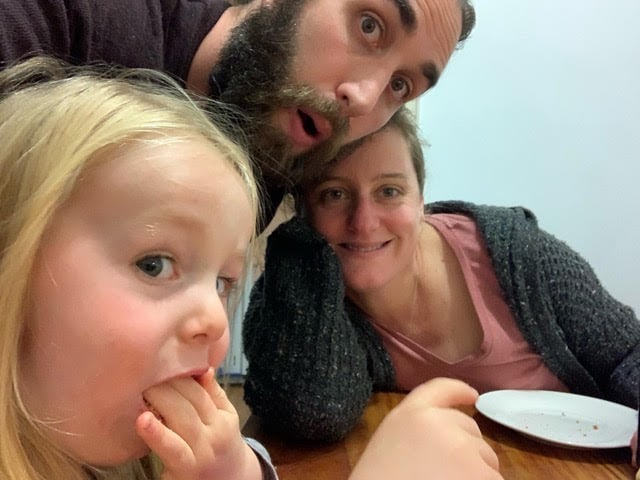 This post deals with miscarriage and might be triggering for some readers. 
As a girl I learnt about tsunamis - giant, crashing waves towering over a beach and then swallowing all in their way. I'd watch waves rolling in and wonder if I'd have enough breath to swim down and hold on to the sand whilst the wave passed over me.  
In truth, tsunamis don't happen in one enormous crash… they slowly creep towards the edge of the water and then push with slow, insidious horror.
As does miscarriage. 
Watch: Tina Arena talks to Mia Freedman about her miscarriage. Post continues after video.
While I applaud those who are finally speaking about what happens to women who miscarry (one in four pregnancies), social media posts mostly depict a giant crashing wave. Lost angels. Fallen spirits. Soaring hearts and shocked feelings. Tears and grief. All true. But for those who haven't experienced miscarriage, and even those who have, it's also a complex tale of stealthy torture that's hard to put into words. 
I barely recognise myself in a mirror. My drawn eyes and withered features are hiding in all the extra kilos gained from recurring pregnancies. I've had five miscarriages, the first before my two-year-old son's birth, and in the last two years, another four, resulting in the loss of six babies. Not 'products'…'foetus'…'embryos' … six babies. 
I've had one natural miscarriage, used medication, had hospital procedures, complications, a twin pregnancy and even caught a baby in my hand in the toilet. I've exploded in blood at the hairdresser's and secretly shoved tissues in my undies at a work conference. I've pretended I'm fine while writhing with cramps and sweating profusely. What I've been through is not uncommon. And yet I've felt so alone. 
Physically, I'm withering. I've been in the first trimester of pregnancy for 12 months, longer than any normal pregnancy, and spent the other year recovering and grieving.  Yo-yoing hormones played havoc with my moods and my body became unrecognisable compared to the woman who once completed a mini-triathlon. I feel like one of those poor donkeys who haul people up and down the Grand Canyon – bone weary but relentlessly taking careful steps up an almighty hill. 
Around my weary puddle of a face is home. Brimming with dust, clutter, chaos and clothes that don't fit. Truth is, the human toll of miscarriage extinguishes the mundane so chores get bumped down the list, again and again, until one day you walk into your sanctuary to be crippled by the realisation it's like your body – weary, bloated and in desperate need of tenderness.