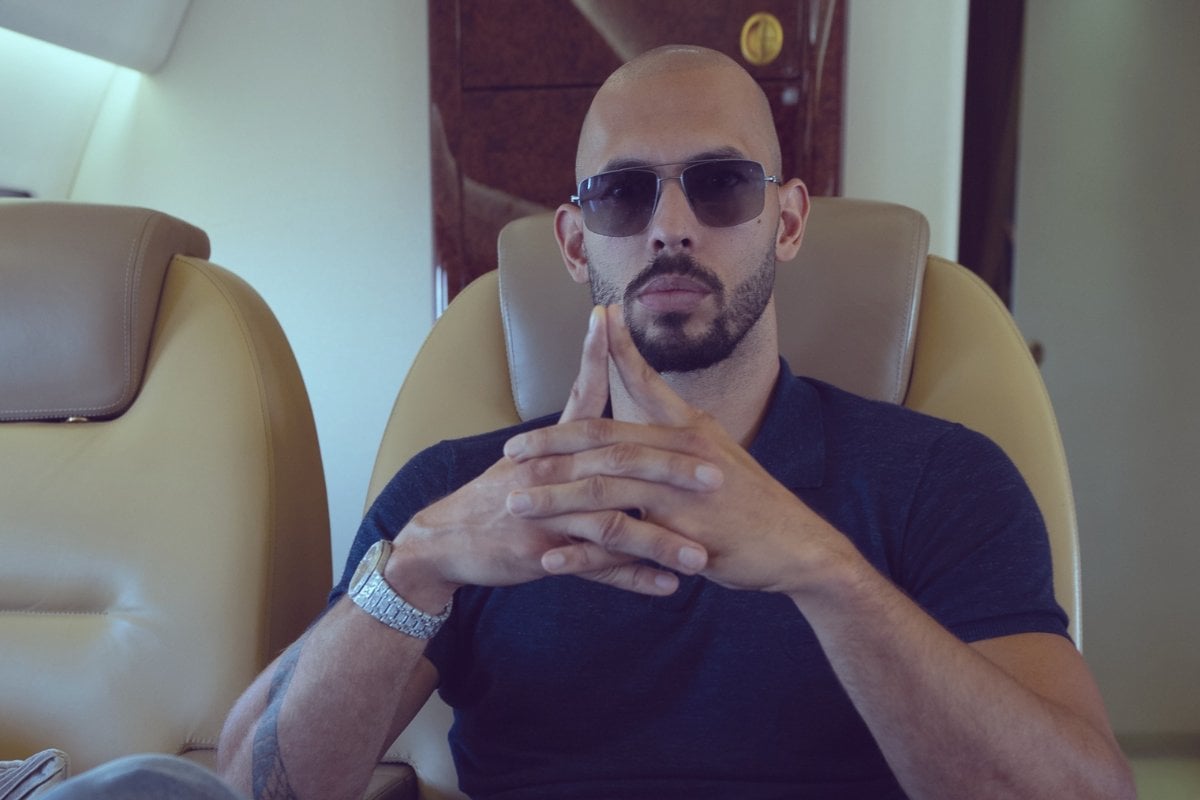 Former kickboxer and social media personality Andrew Tate has established himself as one of the most influential – and controversial – voices on the internet.
The so-called 'king of toxic masculinity' first came to international attention (and gained international notoriety) in 2022, with an explosion in audience numbers across his social media accounts including TikTok, Instagram and YouTube.
His videos gained billions of views and his name was googled more than Kim Kardashian's or Donald Trump's in July of last year.
Watch: Andrew Tate is challenged during a BBC interview. Post continues below.
Tate gained traction quickly among social media users for his divisive brand of social commentary. While he concentrates in part on business, money and lifestyle advice, his messaging is also fundamentally misogynistic. Tate has been deeply criticised for spreading sexist ideologies to young men in particular, including ideas that women "belong" to men, that victim-survivors of sexual assault and harassment should "bear responsibility" for what they have experienced, and for encouraging sexual violence and coercion against women.