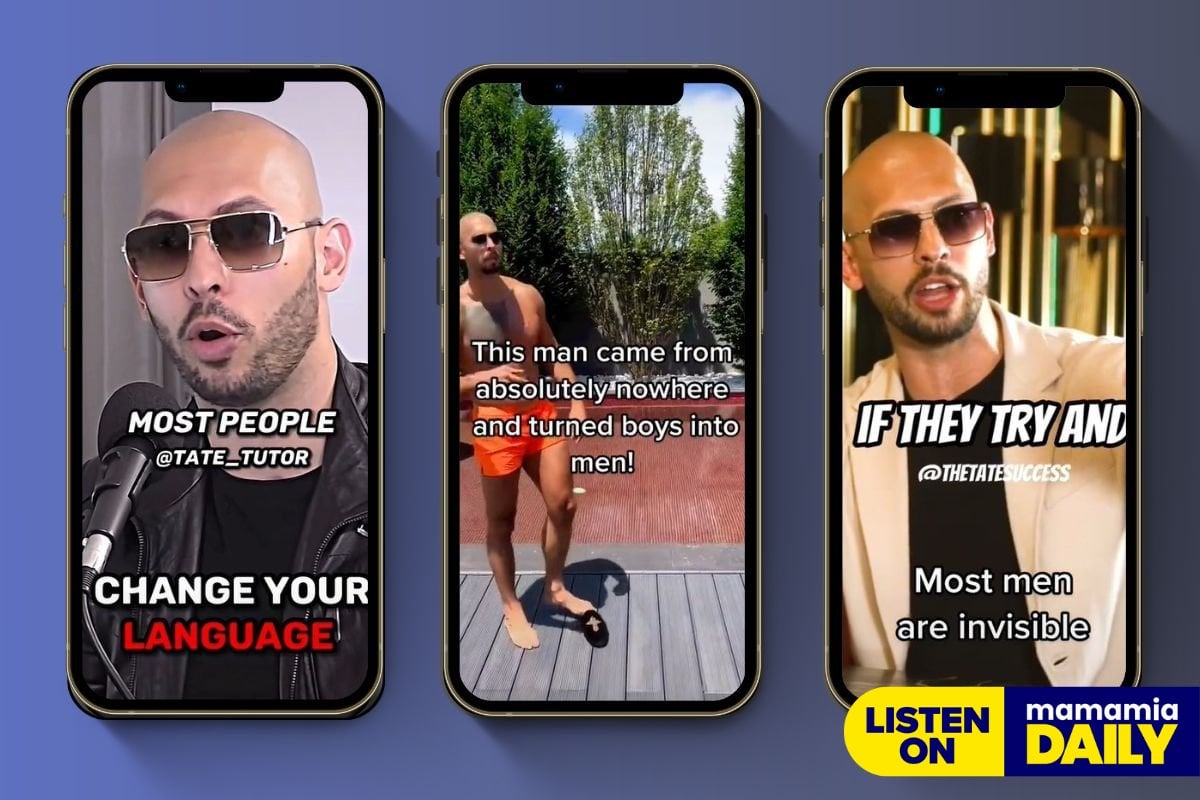 Listen to this story being read by Gemma Bath, here.
Warning: This post mentions domestic violence and graphic descriptions of abuse and may be triggering for some readers.
This week I found myself in a hole. A TikTok hole. 
I'd been seeing one particular man popping up in my feed a lot. He was misogynistic, rude, bigoted and problematic. So, buoyed on by my annoyance, I decided to dive further. 
What I witnessed, when I properly delved into the depths of 'Andrew Tate Tok', terrified me. 
Tate is a British-American former professional kickboxer turned entrepreneur and content creator, who runs an online course in "modern wealth creation" at his self created 'Hustler's University.' He touts himself as 'one of the most famous men on the planet,' and in 2016 appeared on Big Brother UK.  
On Instagram, he has 3.4 million followers. On TikTok, he has 1.4 million, but videos of him have surpassed five billion views. He has numerous podcasts including Tate Speech and Jet Talk, and he's a big deal on Twitch; an interactive livestreaming service for gaming, music and sport.
The 35-year-old is currently the most viral person in the world. More people are searching for his name on Google than Kim Kardashian.
He thinks suicide is for cowards. 
He likes Donald Trump because he's "grabbin' bitches by the pussy," and "I like that."