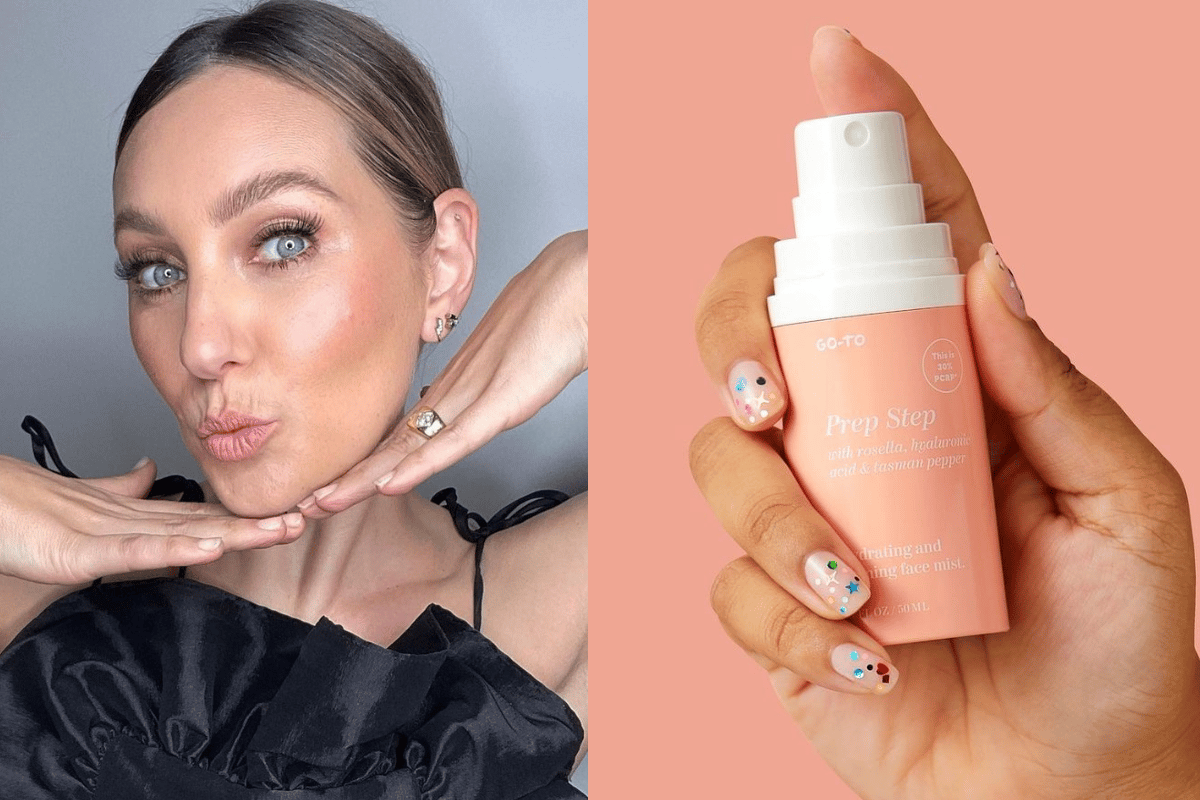 In case you haven't been slinking around the internet this morning, everyone's favourite peachy skincare brand, Go-To, just dropped a shiny new launch.
Please meet: Prep Step, $29.
Ain't she cute?
Prep Step is a hydrating mist that's formulated with ingredients like hyaluronic acid along with wild rosella extract, and Tasmanian pepper berry and leaf (sounds fancy!). 
Not only will it boost hydration, calm and soothe the skin, but it'll also help prime your skin for better product absorption. Because as all good skincare afficionados know - slapping serums on dry skin is like using a dry sponge to wipe a table. 
Not ideal.
Watch: Want luminous skin? Of course you do. We all do. Here are three steps to achieve glowing skin. Post continues below.