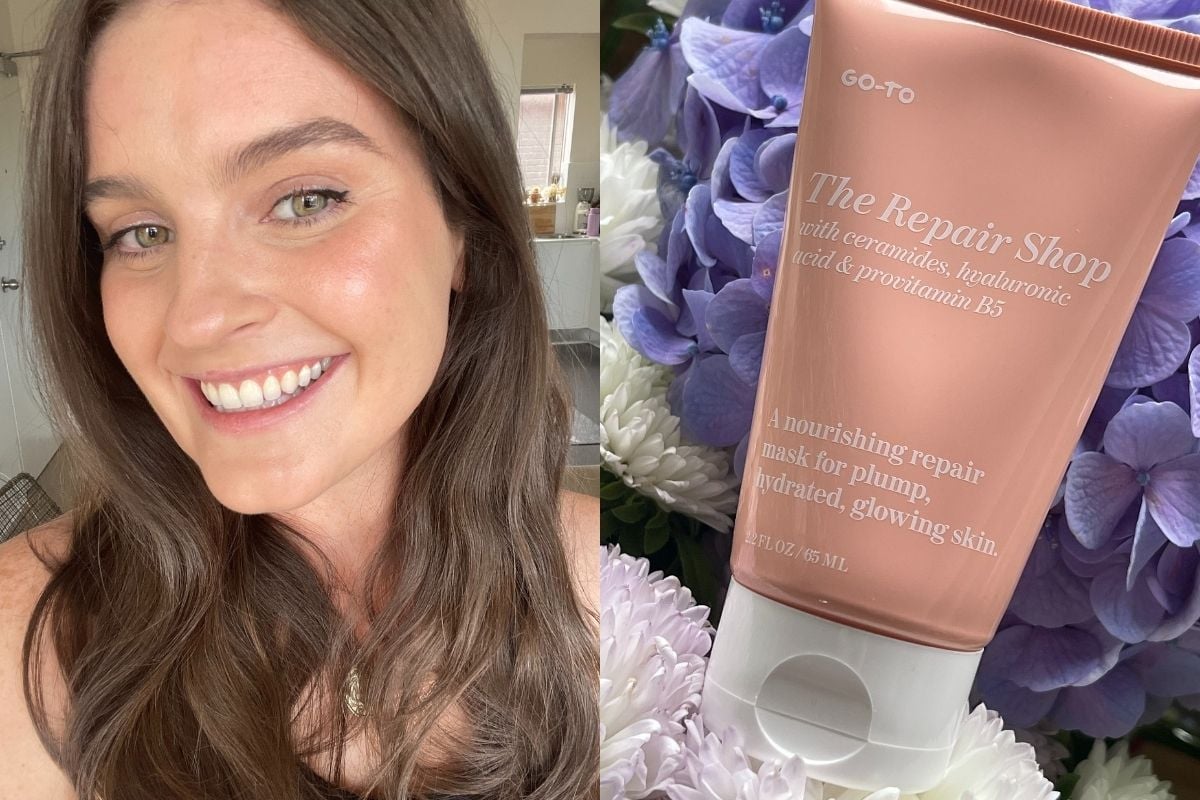 Mamamia's Tried and Tested series is your review of the latest to hit our desks in beauty, health and wellness. You won't find any #sponsored content here, just honest, relatable and independent advice. This week, Mamamia's Senior Health and Beauty Writer reviews Go-To's The Repair Shop. 
As I've said more times than anyone would care to know, I have dry skin. She's sensitive. Loves throwing out a red patch (or ten). Doesn't like fuss. Resents my job as a beauty editor.
All of this means that I froth over anything with the word 'hydrating' slapped on the front. So, when Go-To kindly sent me a sample of their soon-to-be-released-into-the-wild product, I was thrilled. 
With ingredients like ceramides, vitamin B5 and hyaluronic acid, this nourishing repair mask just sounds like a really good time for a walking flake like me.
Watch: How Zoe Foster Blake's makeup routine has changed since becoming a mum. Post continues below.
So, I decided to give it a whirl. And give you a very real, very honest opinion of what it's actually like.
Okay, are you ready? Hurry up, put your shoes on!
Here's what I thought about Go-To's new mask - The Repair Shop.
Go-To The Repair Shop, reviewed.
The product! Let's talk about the product. A hydrating repair mask. 
On the box, it promises to nourish, smooth and restore your skin's barrier, leaving you with soft, revived and plump skin. Ooft! So many good things. 
It also says it's supposed to be a good follow-up product to The Removalist clay mask - which is another of Go-To's most recent launches.
While it's good for all skin types, it's especially magnificent for someone with dry, tight, sensitised or stressed skin. (ME. IT'S GOOD FOR ME).