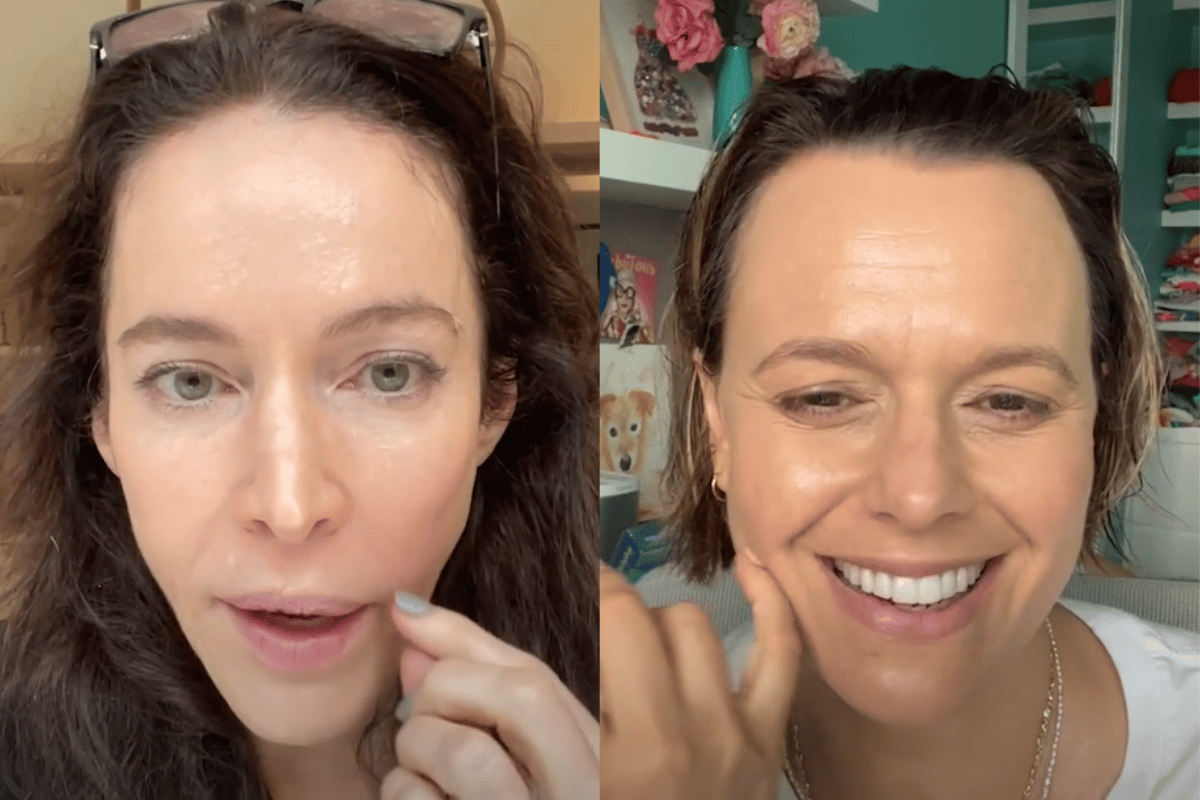 A question for you: When was the last time you updated your makeup look? You know, switched up your usual routine?
We're nosy, we know. But hear us out. Because the thing is - your skin changes a lot as you shimmy on into your 40s and 50s. And once you hit perimenopause, you'll start to notice even more changes.
Things like lines and wrinkles around your mouth, forehead and eyes, maybe some pigmentation, dryness and all that other fun stuff. This means that makeup starts to sit differently on our faces. 
That's why Mia Freedman sat down with celebrity makeup artist Rae Morris in a three-part series, to nut out exactly what tweaks we can make to our makeup routines as we age - starting with, quite literally, the foundation.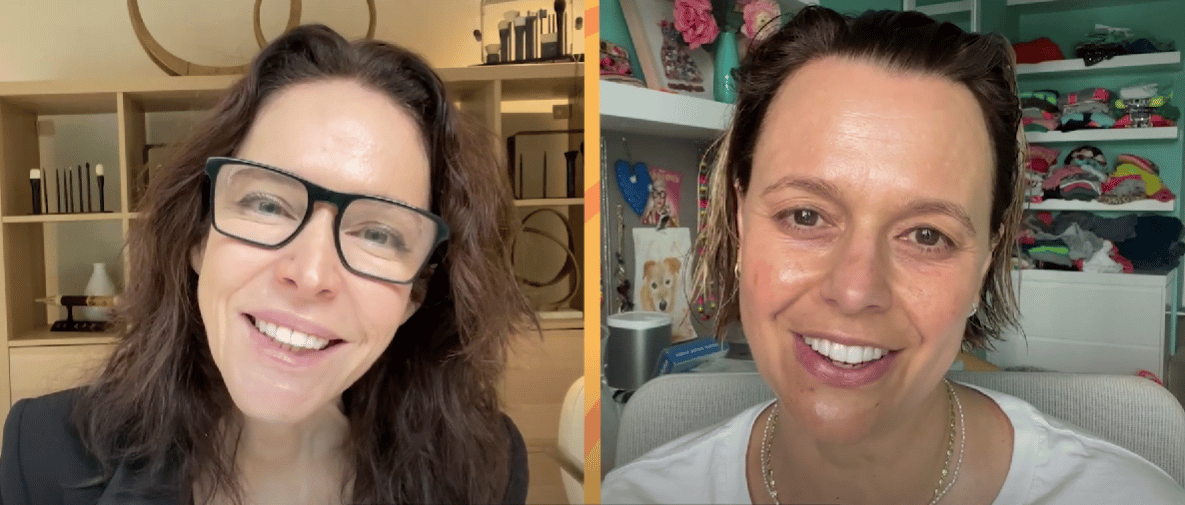 Image: Rae Morris and Mia Freedman.
Here's exactly what Rae Morris told Mia Freedman to do when it comes to nailing her makeup base.
Ready? Grab your brush and let's go.
1. When it comes to foundation, less is more.
While there are some very good formulas out there for mature skin, more often than not, you'll probably find that they all just end up hanging out in your fine lines. Right? 
Well, as Rae tells Mia, a lot of it comes down to how much foundation you're putting on your face. Because when it comes to foundation and mature skin, apparently more... does not equal more.
"When we get older, our skin has more movement, so you have to put less on the skin," she said.
"The more foundation you put on it, the more it's going to crease. It's all about using products with the pigment that you want, but using less amount because our faces are more flexible."
UNLOCK
Unlimited access to the best content for women