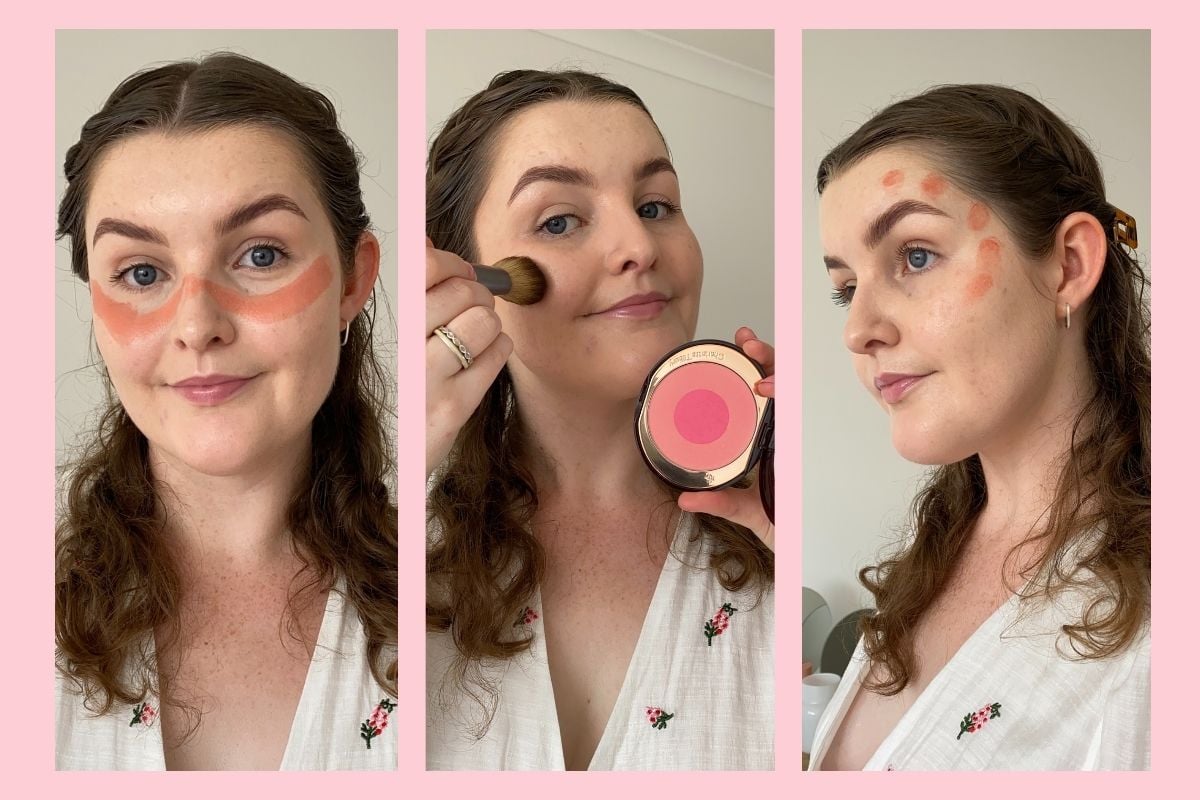 Let me start off by saying I love blush. 
If I had to pick only one make up category to keep, it would be blush. In my opinion, it's the best way to brighten your complexion and bring life to your cheeks.  
Watch: The simplest fix for your broken blush or eye shadow. Post continues below.
There are so many ways to include blush in your daily makeup look, but I thought I'd round up four different trends that keep popping up on my feed and share how you can try them too!  
Blush draping.
Blush draping, also known as blush contouring, is a bold and dramatic look that harks back to beauty looks of the 80s (picture the iconic Debbie Harry). 
It basically looks like using a blush shade in place of where you would usually put a contour or bronzer shade to help add a glow and lift to the face. As an added bonus, it sits high enough to give definition and be visible above your face mask. 
The easiest way to describe it is to think of softly draping the blush across the top of your cheekbone and then sweep it up to the temples in a "C" motion. 
Or as you can see below, I've used a cream blush in a stick formula to dot that shape on first before blending.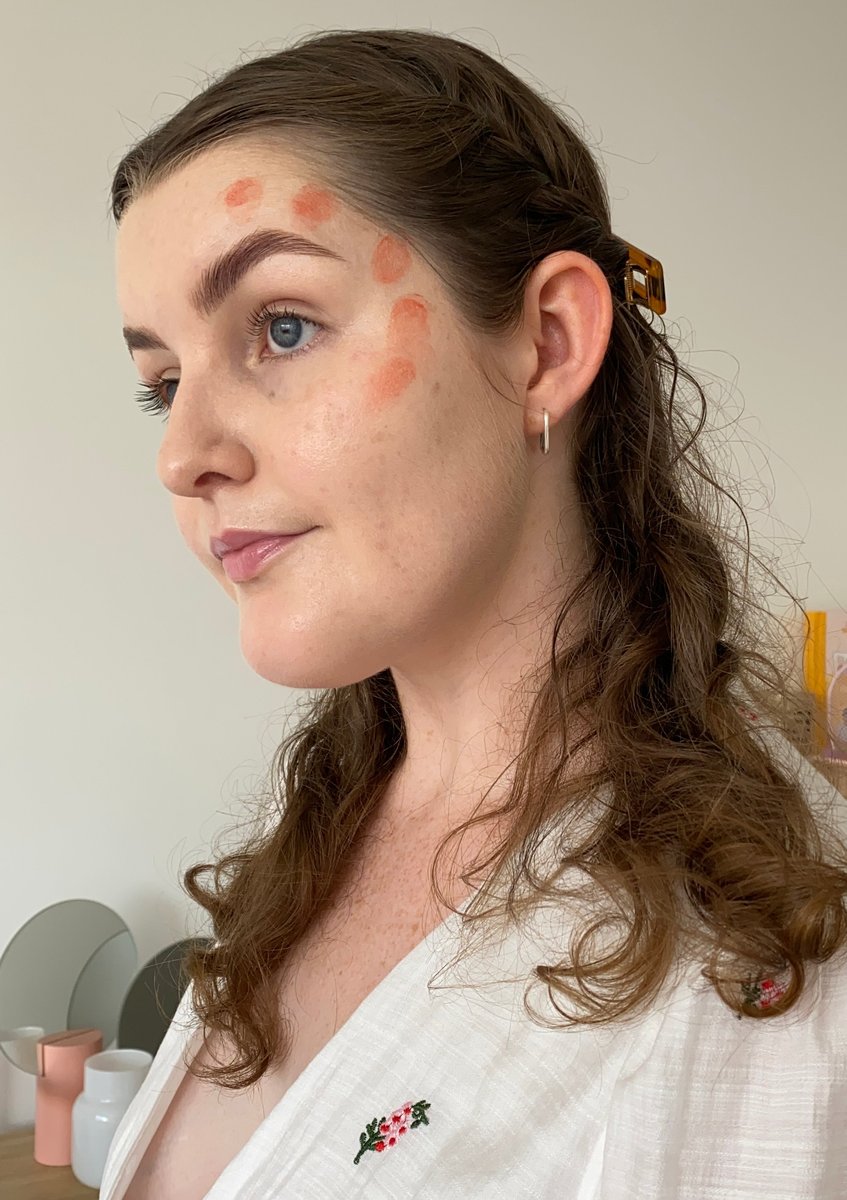 Image: Supplied