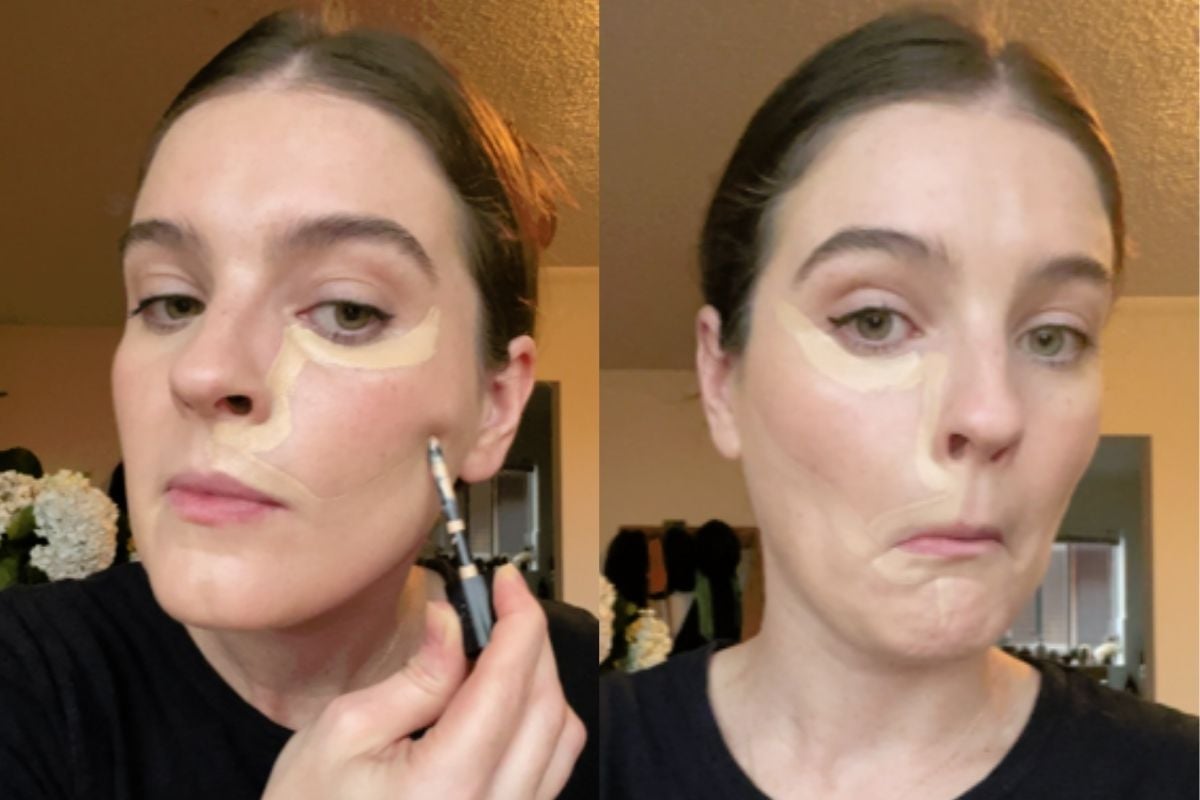 In news that surprises absolutely no one, TikTok is full of some very questionable beauty 'hacks'. Like, some of them are terrible and downright dangerous (I'm lookin' at you, nasal tanning sprays).

As a beauty editor and co-host of You Beauty news, I try a lot of these viral beauty hacks so that you don't have to (you're welcome, friends). And look, most of them are terrible. 
But you know what? Hidden deep amongst all the confusing mess of DIY mole removal and teeth filing, are some nuggets. Some golden nuggets. And this viral concealer hack is one of them.
Watch: 'I tried the lube makeup trick. And the results kinda surprised me.' Post continues below.
I just want to preface this by saying I really didn't want to like this concealer hack. It looked fiddly, time-consuming, kinda silly and extremely questionable.
But then I tried it. And I tried it again. And now I can't stop using it. 
And you know what? I have an inkling you might like it, too.
Intrigued? Walk with me - let's talk.
Hang on. What's the viral concealer hack?
Oh, sorry! How rude of me. You haven't heard of it? You must've had your headphones in our something, cause it's everywhere right now.
Let me explain. 
In a nutshell, this viral concealer hack is all about how the tactical placement of your concealer can give your face a more 'lifted' appearance.
It all started here, on TikTok, where a user by the name of Sarah Wolak posted this tutorial:
Did you watch it? Looks like a work of art, huh?
As you can probably expect, the clip received millions of views - and for good reason. 
The way Wolak strategically applies her concealer undoubtedly boosts her entire appearance, highlighting her bone structure and just making everything look snatched AF.