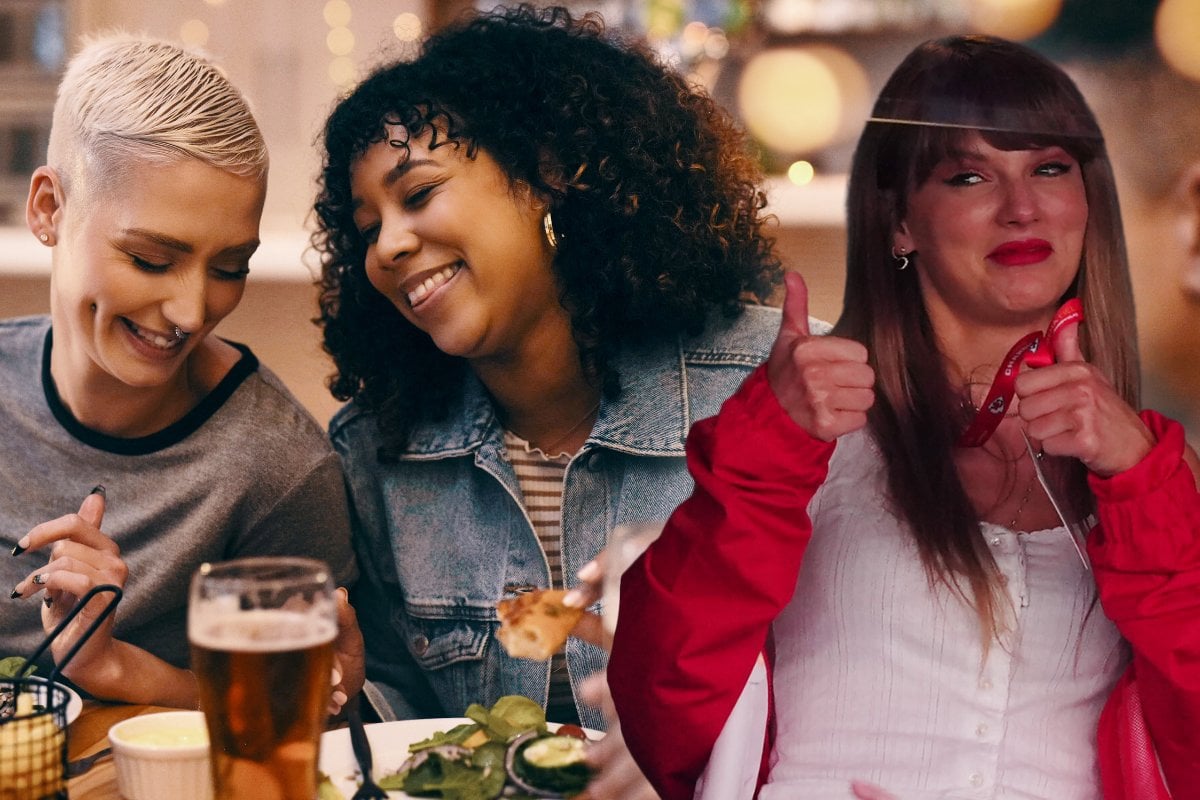 The eating habits of Taylor Swift is not a topic I think about often.
The real-life inspiration behind her new vault song? Sometimes.
The latest man she's dating? Often.
The curious addition of Hugh Jackman to her revamped girl squad? Literally, every second of every day.
But what she eats, when she eats, and how long she eats for never comes front of mind. Until now.
In a hilarious investigation by Vulture, the culture platform have visited the restaurants the 'Blank Space' singer frequented on a recent few nights out in New York City.
Between Eras tour dates, Taylor has been doing two things: dating football players with nice faces and large shoulders, and eating at boujie restaurants with various famous women.
And it was her experience at one NYC restaurant, Emilio's Ballato, which she visited with new revenge pal Sophie Turner and longtime sidekick Blake Lively that piqued my interest.
When Vulture's Rachel Handler asked an "older Italian man smoking a cigar" who she presumed was the manager what his experience with Swift was like, he replied: "What can I tell you? She eats, she pays, she gets the f**k out."
Sure, this manager might have just been messing with the Vulture writer. In other reports, a source claimed the women stayed at the restaurant for four hours... a very very long time indeed.
But even so, it got me thinking: why was this quote about Taylor eating, paying then leaving so noteworthy that it was used as Vulture's headline?
What is so wrong with a fast dinner?