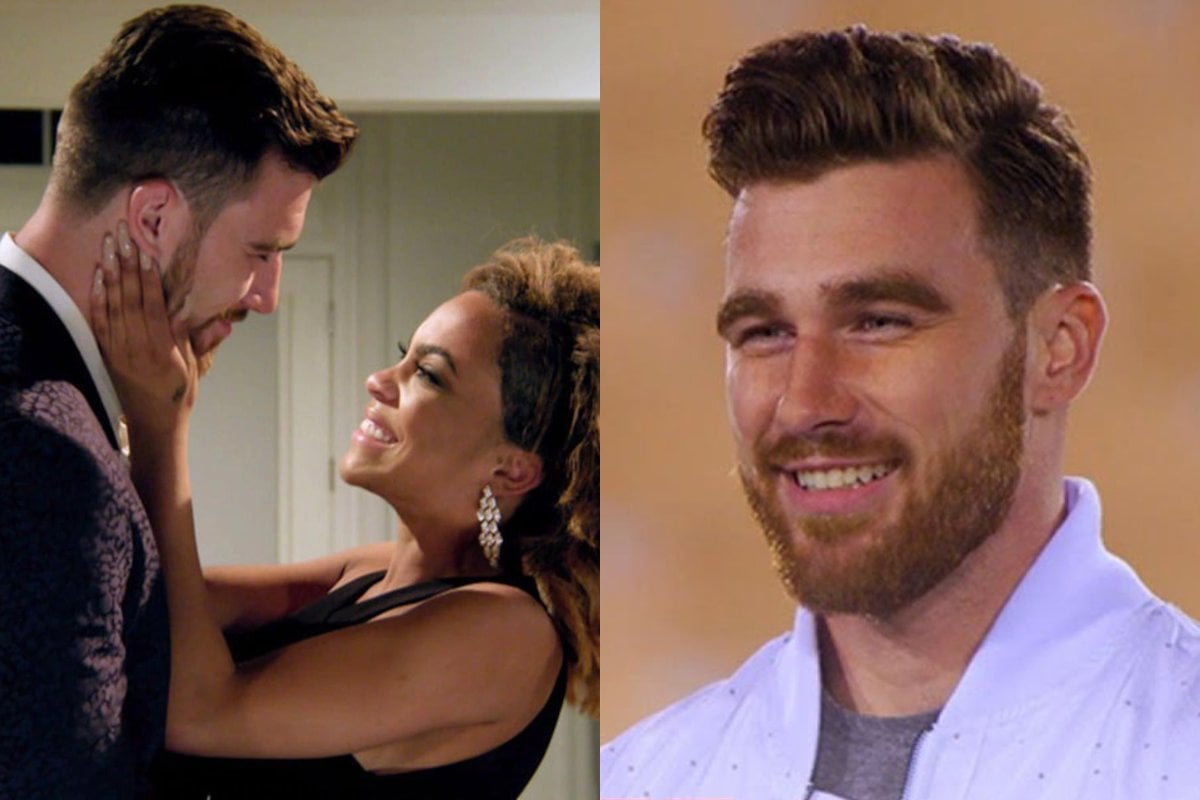 There's been a lot of talk about Taylor Swift being in her athlete era. But, uh, what about her reality TV star era???
Travis Kelce, the Kansas City Chiefs tight-end (that is a football team and allegedly also a football position), has been all over social media and homepages this week, after he publicly invited Swift to his football game... and she actually turned up.
Was it a first date? Are they dating? Will Swift be abandoned by fans of her home team, the Philadelphia Eagles, who Kelce defeated at this year's Super Bowl? Is this technically a Romeo-Juliet story, featuring rival... football teams?
Much to ponder!
But while this interest in his dating life is defiiiinitely more than he'd be used to, Kelce's love life HAS been in the spotlight before.
Via a reality dating show.
Where *he* was the catch.
Read more: Who is Travis Kelce? Everything we know about the NFL player reportedly dating Taylor Swift.
In 2016, Kelce starred in a short-lived E! dating show called Catching Kelce. I think that is also a football pun, but I've only ever tuned into a Super Bowl for Rihanna or Shakira, so I cannot say for sure.
The easiest way to think about it is as The Bachelor (With Sports). After an early mass elimination, the series looked pretty familiar, with group dates and weekly eliminations — except that the dates sometimes involved working out together. With each elimination, Kelce would banish the women back to their homes as if they would never ever be able to cross state lines again.