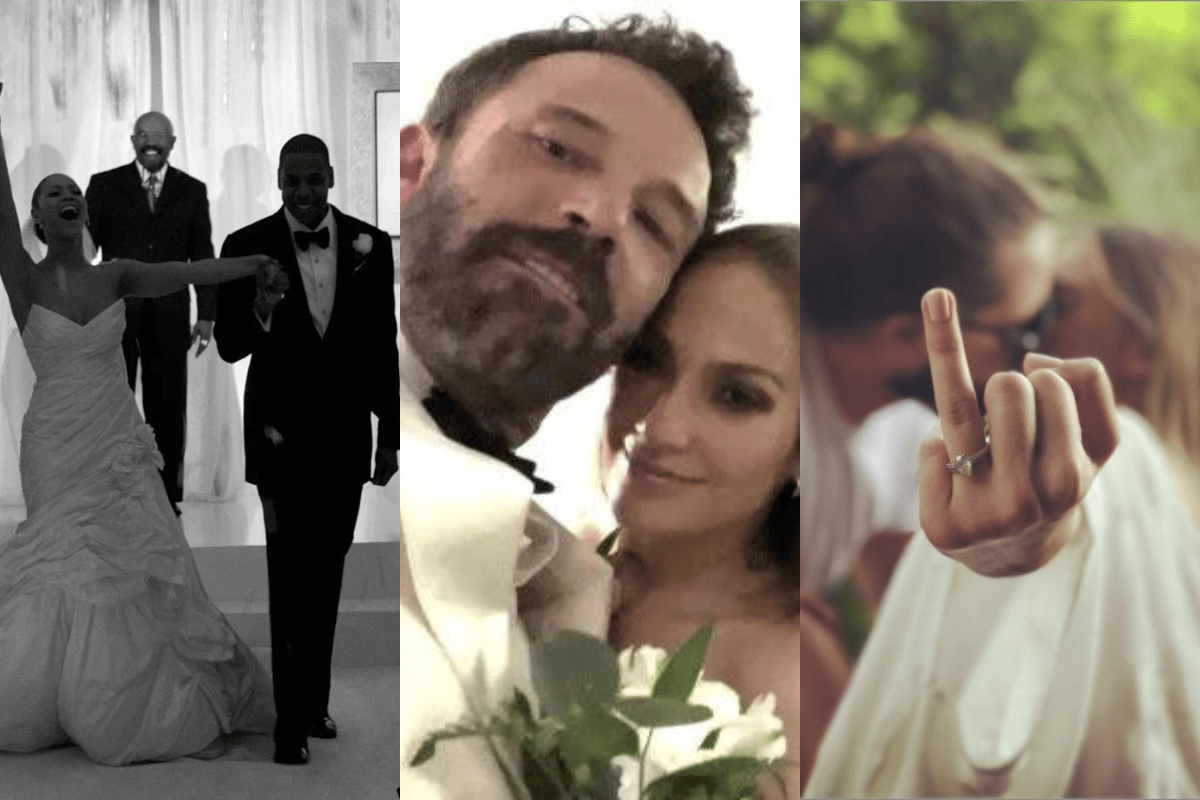 Do you hear that? It's the sound of bells ringing. 
In 2022 we've seen quite a few celebrity couples tie the knot in smaller, intimate ceremonies, and it got us thinking about all the other A-listers who have chosen to keep their own nuptials on the down-low.
Of course, we've seen plenty of extravagant weddings – and many spontaneous ones as well – but we wanted to know all about the couples who might have been happy if the public hadn't known they tied the knot at all.
Watch: How much do Aussies spend on weddings? Post continues after video.
Below are six Hollywood couples who have all had low-key weddings.
Jennifer Lopez and Ben Affleck.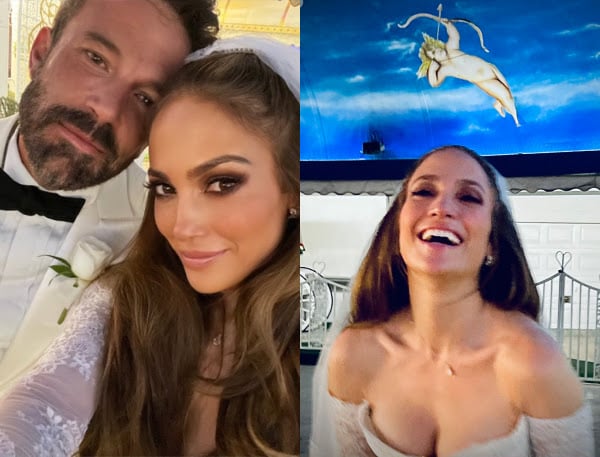 Image: OnTheLo.