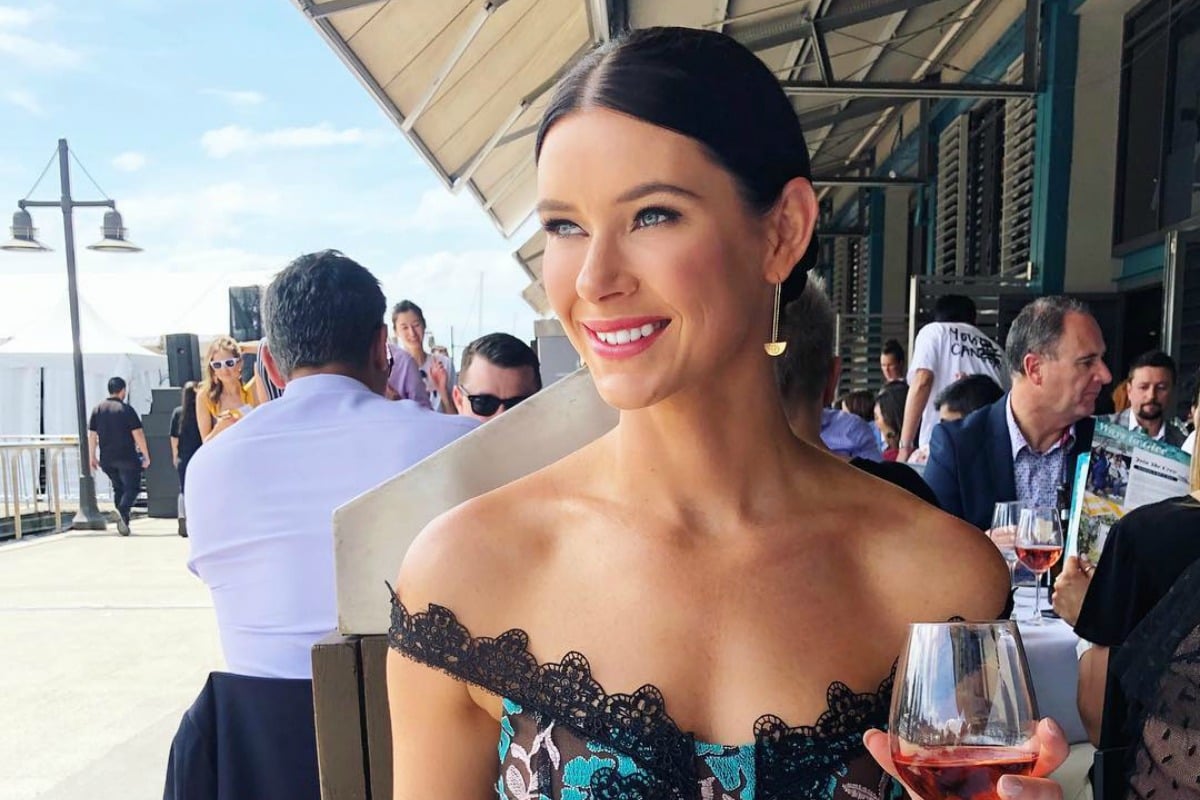 1. Brittany Hockley has strongly hinted she's heading to Bachelor in Paradise.
So it looks like the Bachelor franchise is never going to loosen its grip on our social lives and, look, we kinda don't mind.
The next instalment we already have set our sights on – even though we still have no bloody idea who will win Ali's heart – is Bachelor in Paradise.
And the latest rumour has us more excited about it than Christmas (which gets less and less exciting as you get older).
Why? It's shaping up to be all-out Bachelor season 6 reunion and we are so here for it.
Along with Brooke Blurton and Cass Wood – who were confirmed to appear on the show last week – Brittany Hockley may also be heading to Fiji to find love.
How do we know?
It's all down to a cheeky comment she made to Daily Mail Australia:
"Will I be on Paradise? I guess legally I say , 'You will have to say wait and see.'"
Oh, we will.
One thing's for sure: if Brittany is heading to paradise with Brooke and Cass, we're sure they'll have a lot to talk about over a cocktail or two…
2. Rebel Wilson responds to the backlash over her "plus-size" rom-com lead comments.

Rebel Wilson has been criticised on Twitter for claiming she is the first plus-sized woman to be the lead actress in a rom-com.
The 38-year-old Aussie will star in Isn't It Romantic – a story about a woman who finds herself trapped inside a romantic comedy, to be released next year.
While appearing on Ellen DeGeneres' show last week to discuss the film, Rebel commented on how proud she was to be "the first-ever plus-sized girl to be the star of a romantic comedy".