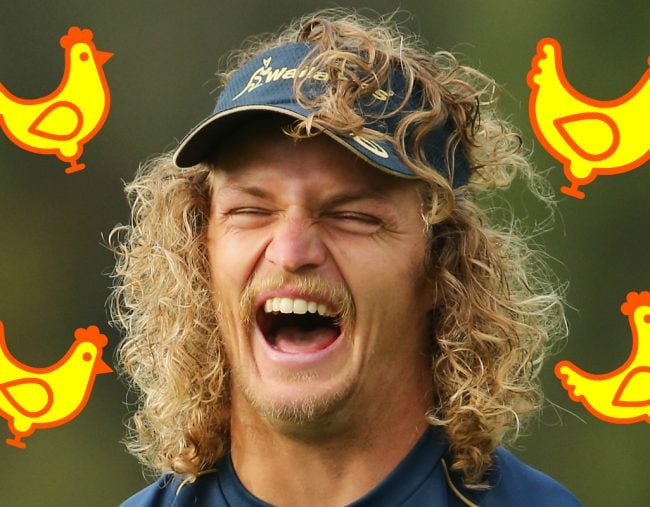 Ahem.
We have some… flavoursome news.
According to the Daily Telegraph, Nick Cummins has a new love interest… Lucy Steggles.
If that last name sounds familiar, it's because she is a Steggles Chicken heiress.
The tender pair reportedly met through a man named James Brodie, who is Lucy's sister Kristie's boyfriend.