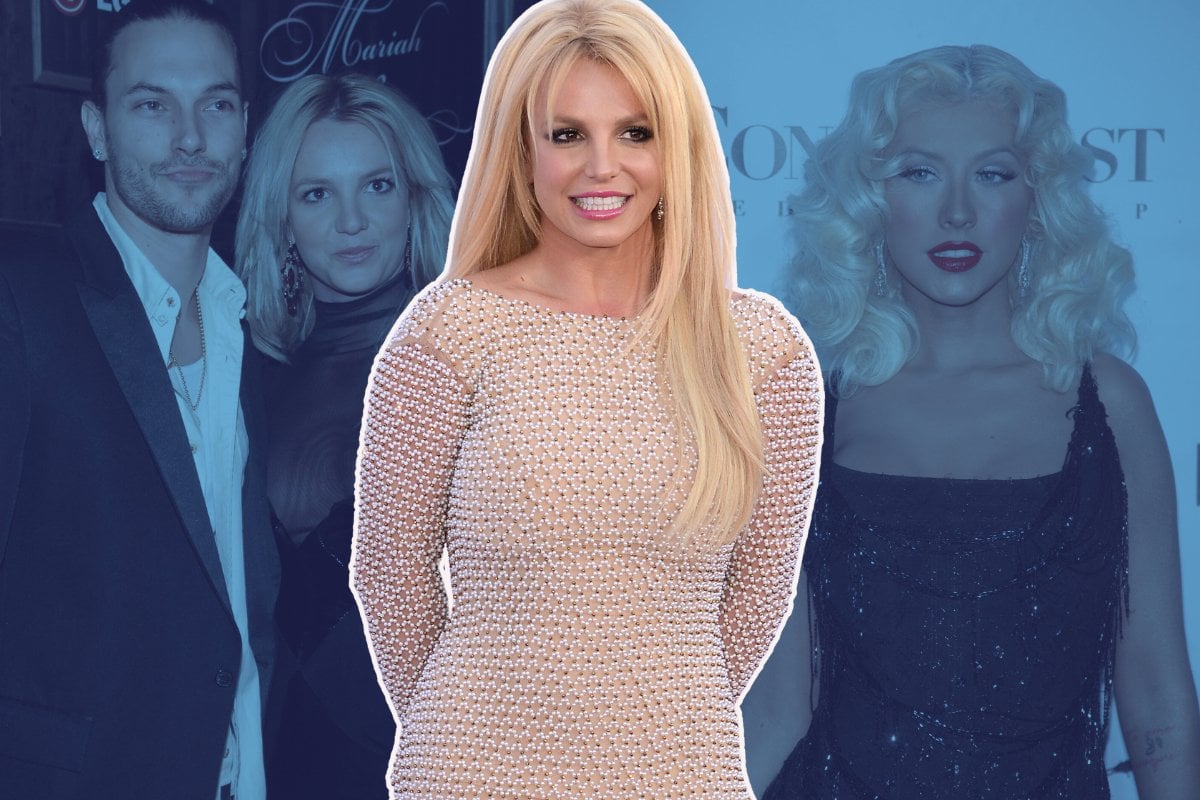 It's the celebrity memoir of all our hopes and dreams, and according to the author herself, Britney Spears, it's also made a whole lot of money.
"My book is the highest-selling celebrity memoir in history," Spears claimed to her followers on Instagram this week.
The Woman In Me charts the rise of Britney Spears from a unknown girl from Lousiana with big dreams to redefining pop music. And of course, it wouldn't be a decent celebrity memoir if it didn't feature some salacious gossip, such as Britney accusing her famous ex, Justin Timberlake, of cheating on her during their three-year relationship.
From her past relationships to her conservatorship, and her fractured relationships with her family, The Woman In Me covers a lot.
But there are a few subjects that were curiously left out – so we went ahead and rounded up the most glaring omissions.
Christina Aguilera's involvement in Britney Spears' 2003 VMAs performance.
Britney dedicated a whole section of the book to the iconic performance at the 2003 MTV Video Music Awards when Madonna kissed both herself and Christina Aguilera. She praises Madonna as her mentor throughout the book, but based on what was written, you wouldn't even know Christina was there.
Britney ommitted Aguilera's role in the performance of 'Like A Virgin' altogether.
It's unclear her motivation for excluding Christina from this part of her story, but it could be a response to something the 'Ain't No Other Man' singer said about Britney after the VMAs performance.
"Every time I tried to start a conversation with her – well, let's just say she seemed nervous the whole time," Christina told Blender in 2003. "She seems to me like a lost little girl, someone who desperately needs guidance."