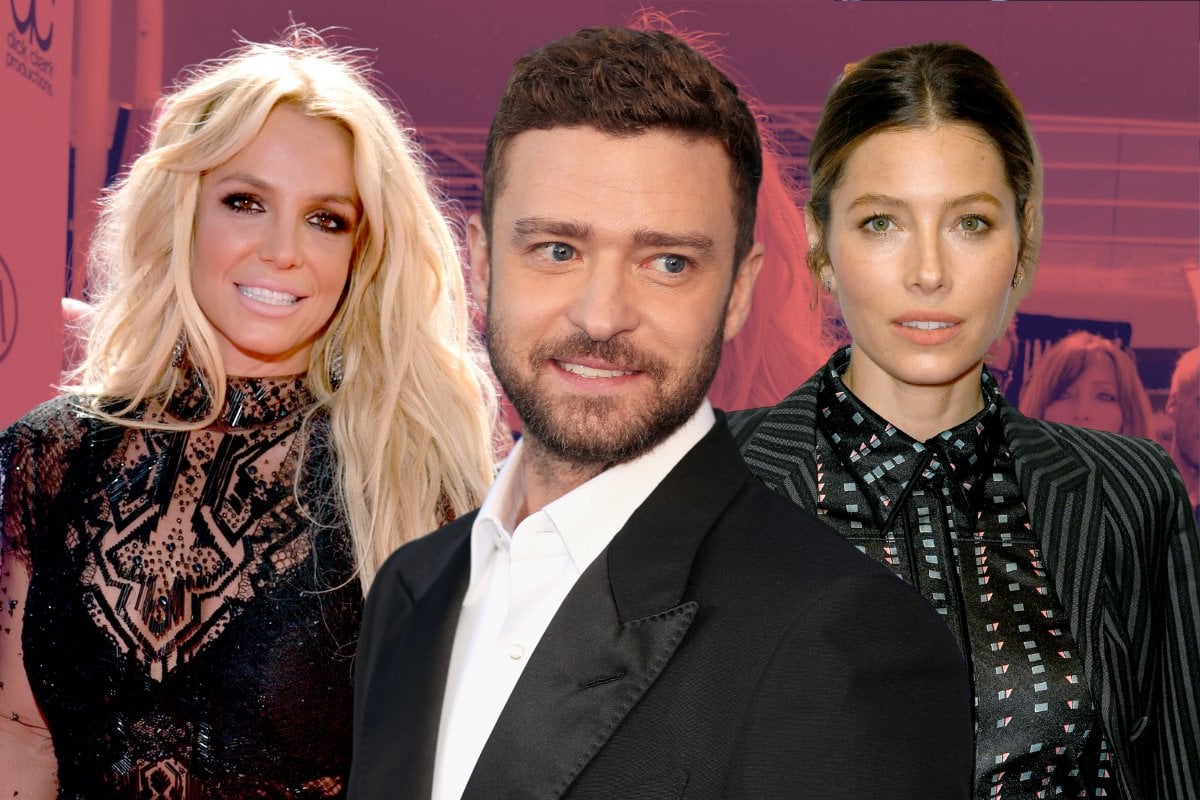 Justin Timberlake and Jessica Biel are one of the more solid marriages in Hollywood, but that doesn't mean it's always been smooth sailing.
The couple have been married for over 10 years, welcoming their first son, Silas, in April 2015 and second child, Phineas, in July 2020.
The birth of their second child came eight months after Timberlake, 39, was in the middle of an alleged cheating scandal (which he outright denied) with his Palmer co-star Alisha Wainwright in November 2019.
The accusations of cheating preceded Britney Spears reportedly accussing her ex-boyfriend of cheating on her with a mystery celebrity during their three-year relationship, as alleged this week by gossip site TMZ.
The cheating claim is expected to be detailed in the pop singer's upcoming memoir, The Woman In Me.
Ahead of the book's release, here's everything we know about Jessica Biel, 38, and Justin Timberlake's relationship.
The cheating scandal.
In November 2019, photos of singer-turned-actor Justin Timberlake holding hands with his co-star Alisha Wainwright spread like wildfire through the internet, accompanied with whispers of cheating allegations.
In images published by The Sun, Timberlake was seen on a balcony bar in New Orleans as he laughed with his colleague, seemingly engaged in a flirtatious manner. The publication stated he was not wearing his wedding ring.
"At one stage he grabbed her hand and rested it on his knee. She then gently started stroking his leg," a source told the publication. "Then he clutched her hand with both of his and was playing with her hands."