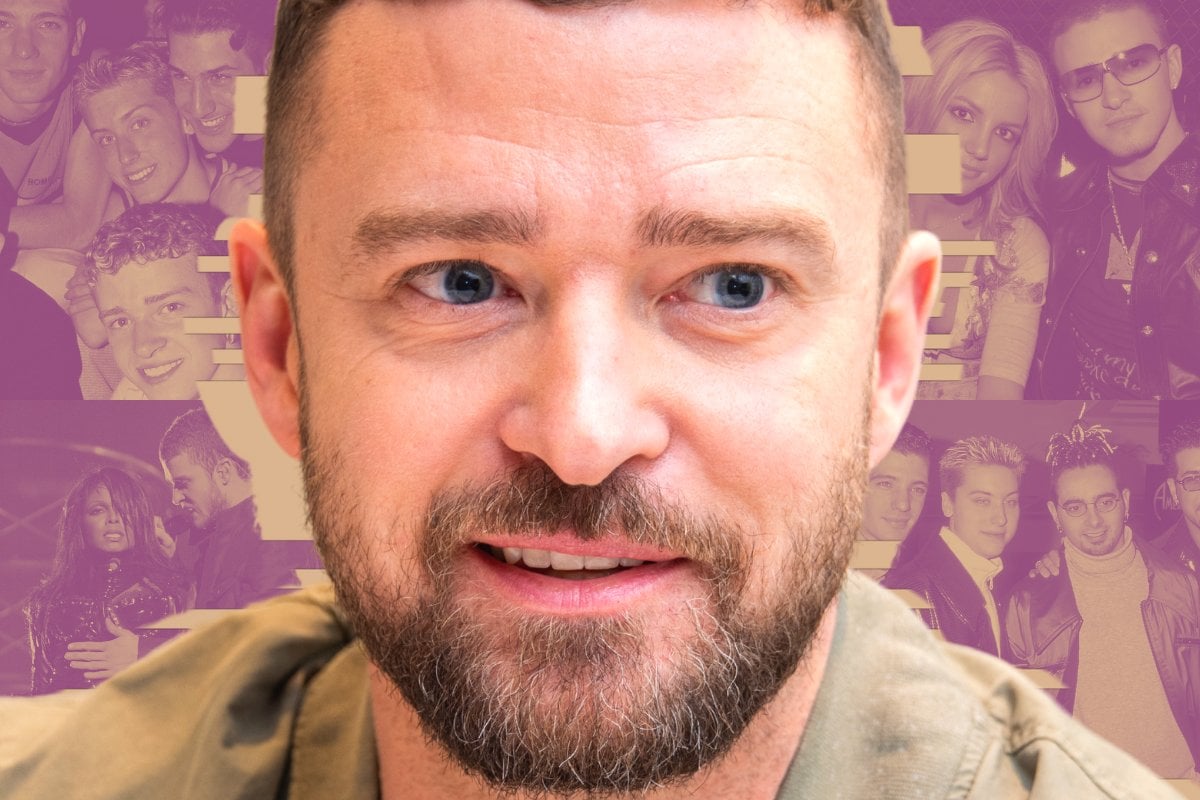 In August 2002, Justin Timberlake performed at the MTV Video Music Awards, where he premiered his debut solo single for the first time.
Singing 'Like I Love You', the moment marked the beginning of the singer's successful, enduring solo career after a stint on The All-New Mickey Mouse Club show as a child and years of fame with boy band NSYNC.
He was from that performance, a solo star.
Watch: Justin Timberlake and Zane Lowe on the Janet Jackson SuperBowl incident. Post continues below video.
What followed was years of popularity, dozens of singles, a film career and a number of controversies, after which he always emerged unscathed. But finally, in the past year or two, Timberlake's reputation has taken a series of knocks as people re-evaluate the treatment of celebrities, especially in relation to women and minorities.
The shine of Timberlake, now 42, has worn off, leaving an uncomfortable tale of a man who continually succeeded off the back of other's losses.
A reframing of Timberlake's story entered the mainstream after New York Times' documentary, Framing Britney Spears, delved into the treatment of his ex-girlfriend during the 90s and 2000s.