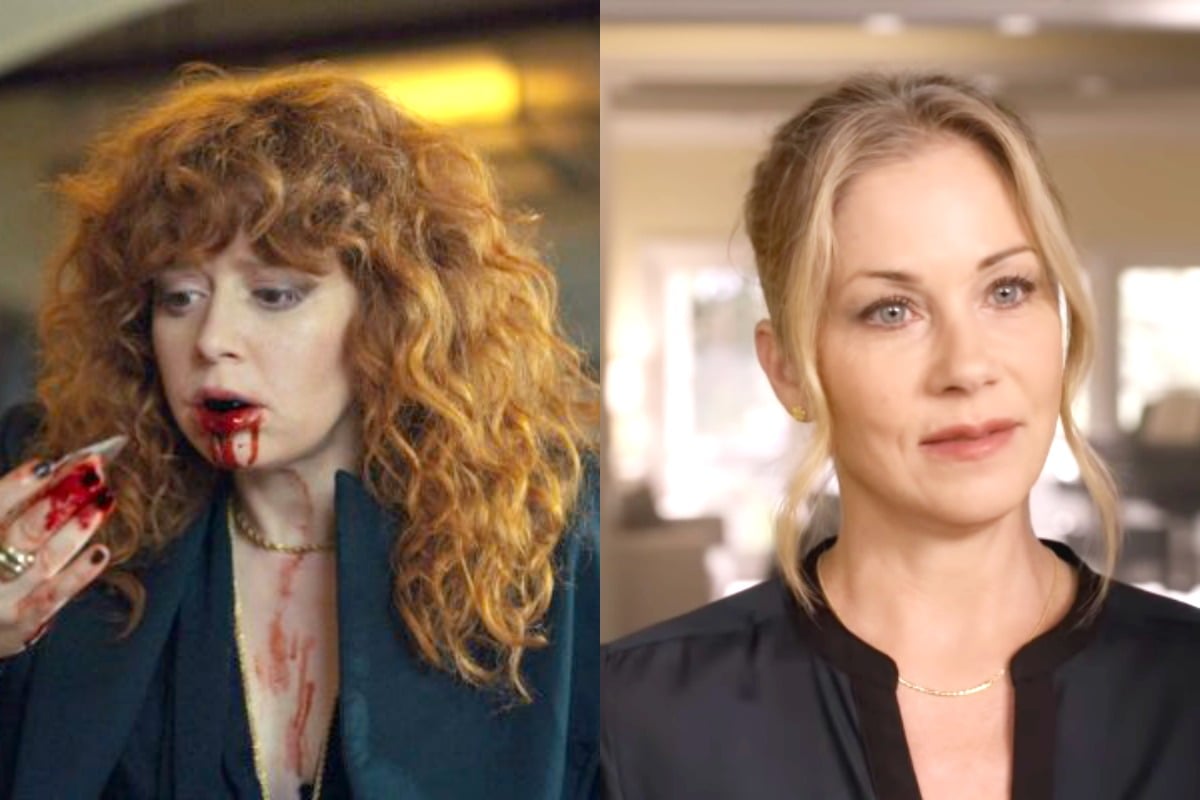 We are only halfway through the year and already we have been blessed with seven brilliant new TV shows.
From dramatisations of real-life disasters to wickedly funny new teen offerings and shows that examine friendship, life, and death, here is a round-up of the unmissable new TV shows you need to devour immediately.
The Act: Dee and Gypsy Rose
Watch the official trailer for The Act below. Post continues after video.
The Act: Dee Dee and Gypsy Rose is based on real-life events that are almost stranger than fiction. This prestige series tells the story of Gypsy Blanchard (Joey King), a young girl who is attempting to escape the toxic relationship she has with her very overprotective mother, Dee Dee (Patricia Arquette). It's a chilling and well-crafted tale of Gypsy's quest for independence from her mother. A story that ultimately leads to both a prison sentence and a murder.
Watch it on Foxtel. 
Russian Doll
Russian Doll, a series created by Natasha Lyonne, Amy Poehler, and Leslye Headland, has been compared to the hit movie Groundhog Day. Even though it takes the idea of having to live the same day over and over again to a much more grotesque level.
Natasha Lyonne stars as Nadia, a game coder who is killed on her 36th birthday. Through a strange twist of circumstances, she is forced to live the night of her ill-fated birthday party over and over again, dying in a new and wonderful way each time before she is once again resurrected.
It's a visceral and darkly funny TV viewing experience.
Watch it on Netflix.