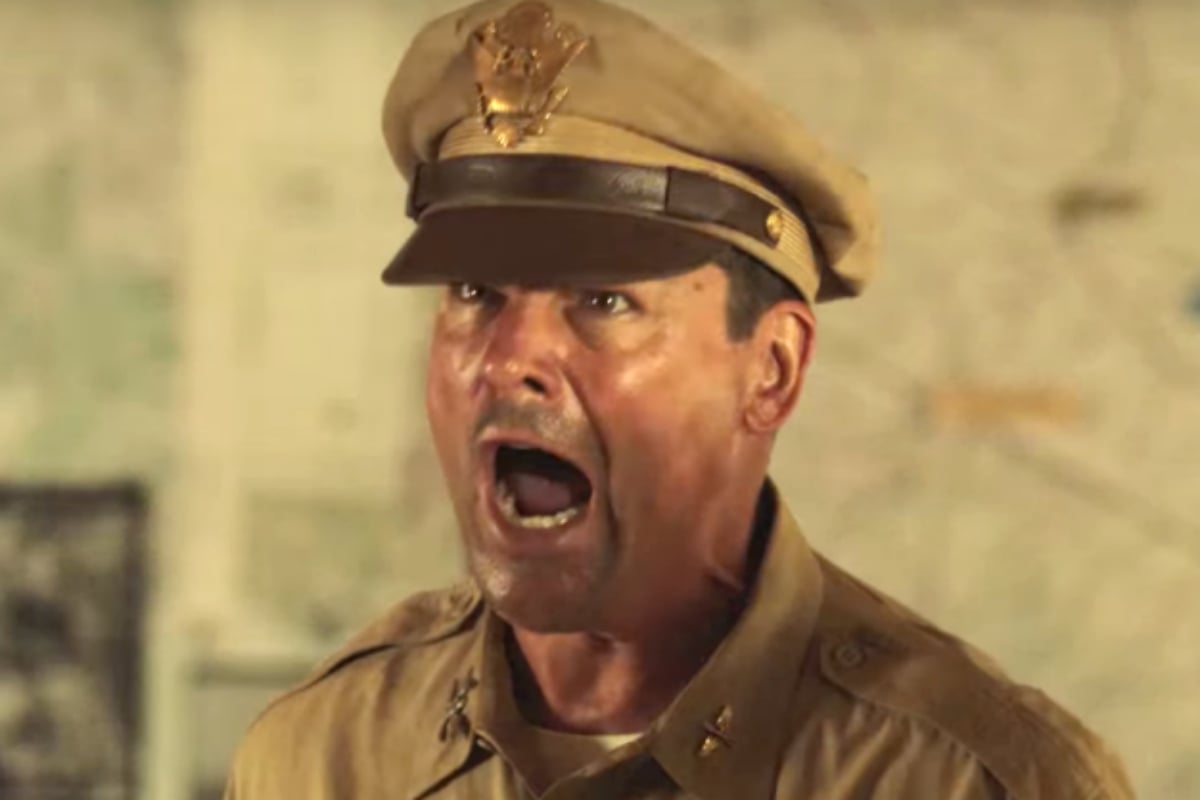 Once upon a time, a young schoolboy named George Clooney was tasked, along with the rest of his classmates, with reading the novel Catch-22.
It would turn out to be a story that would stay with him for decades, right up until the moment the Academy Award-winning actor, celebrated director and executive producer would take the source material and use it to create his prestigious series on Stan.
The six-part series, which marks the return of George Clooney to TV decades after his breakthrough role on ER, will tell the compelling story of World War II US Air Force bombardier John Yossarian (Christopher Abbott) who, from the opening scenes of the series, has quite a few problems on his plate to sort out.
Firstly, there's the pesky little problem that hoards of people he has never met are trying to kill him and then there's the fact that his own army and workplace superiors keep increasing the number of missions the men must fly to complete their service. Effectively giving them a chance to inch closer to death.
If Yossarian makes any sort of attempt to avoid or postpone his assigned his military assignments, he'll be in violation of Catch-22.
Catch-22 is quite a cruel and twisted bureaucratic rule; in the US, men who are deemed insane are no longer eligible for military service. If a man is willing and happy to fly in dangerous combat missions, should he not have his sanity questioned and be relieved from duty? However, this also highlights the concern for one's own safety in the face of true danger proves that the person is in possession of a rational and sound mind.
That's what we call a 'Catch-22'.
There are plenty of reasons to be excited about this new addition to the Stan lineup (and not just the fact that it dropped all in one day, making it the ultimate binge-watch) and one of them has to do with the all-star cast.
Take a look at the trailer for Catch 22, post continues after video.
Along with former Girls star Christopher Abbott, Catch-22 also stars Kyle Chandler (Friday Night Lights) as Colonel Cathcart and Hugh Laurie (House) as Major — de Coverley, along with Clooney himself, who plays Lieutenant Scheisskopf.
However, in order to truly understand the importance of what you're watching on screen, you must first understand the backstory of how Catch-22 not only became a best-selling novel, but also an enduring work of cultural significance.