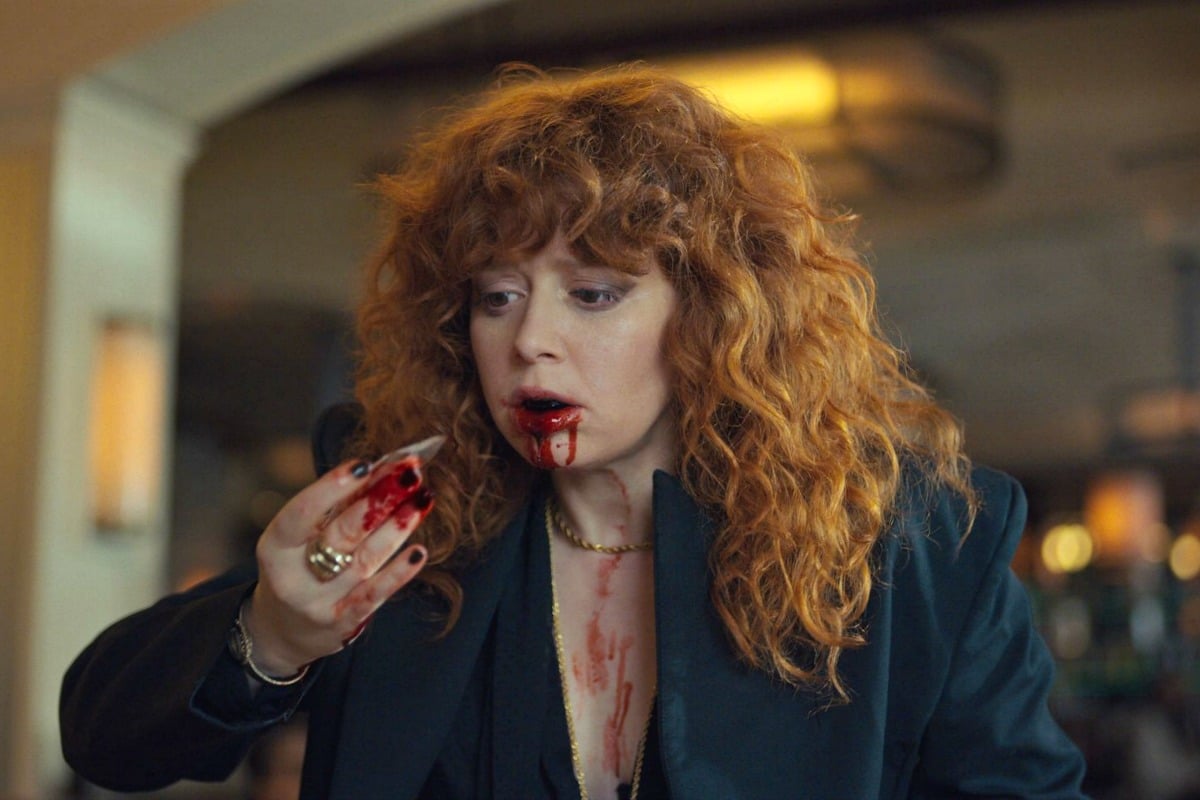 Russian Doll is the latest Netflix offering enticing viewers to sneak home from social events and sit behind a screen.
The eight-episode drama has understandably been compared to the Bill Murray classic Groundhog Day, since it involves a woman who dies and is then forced to live the same night over and over again.
But in this case, Russian Doll dares to go to much more grotesque and confronting places than Groundhog Day ever dared to tread.
The Netflix series, which was created by Natasha Lyonne, Amy Poehler and Leslye Headland, stars Natasha Lyonne as Nadia, a game coder who is about to celebrate her 36th birthday. It's a difficult milestone for her as it aligns with her mother's death.
While celebrating her birthday at a New York loft party she hooks up with a smug academic, pays a visit to a bodega and then takes to the streets to look for her missing cat. Things take a turn for the fatal, however, when she is hit by a passing taxi and killed.
Luckily she doesn't stay dead for long, suddenly finding herself back from the dead and forced to live the night of her birthday party over and over again, dying in a new and wonderful way each time before she is once again resurrected.
With Russian Doll, Netflix has served up a perfectly bingeable series, in fact, it's not so much a series as it is a TV event. One that you sit down and consume in one sitting, a viewing experience that's not altogether enjoyable at all times, but also makes you feels like you've witnessed a particularly well-crafted art project playing out on your TV screen.
The series, which sprang from the mind of  Natasha Lyonne, who is best known for her role on Orange is the New Black and who is making her TV writing debut with Russian Doll, is perfectly framed and executed.