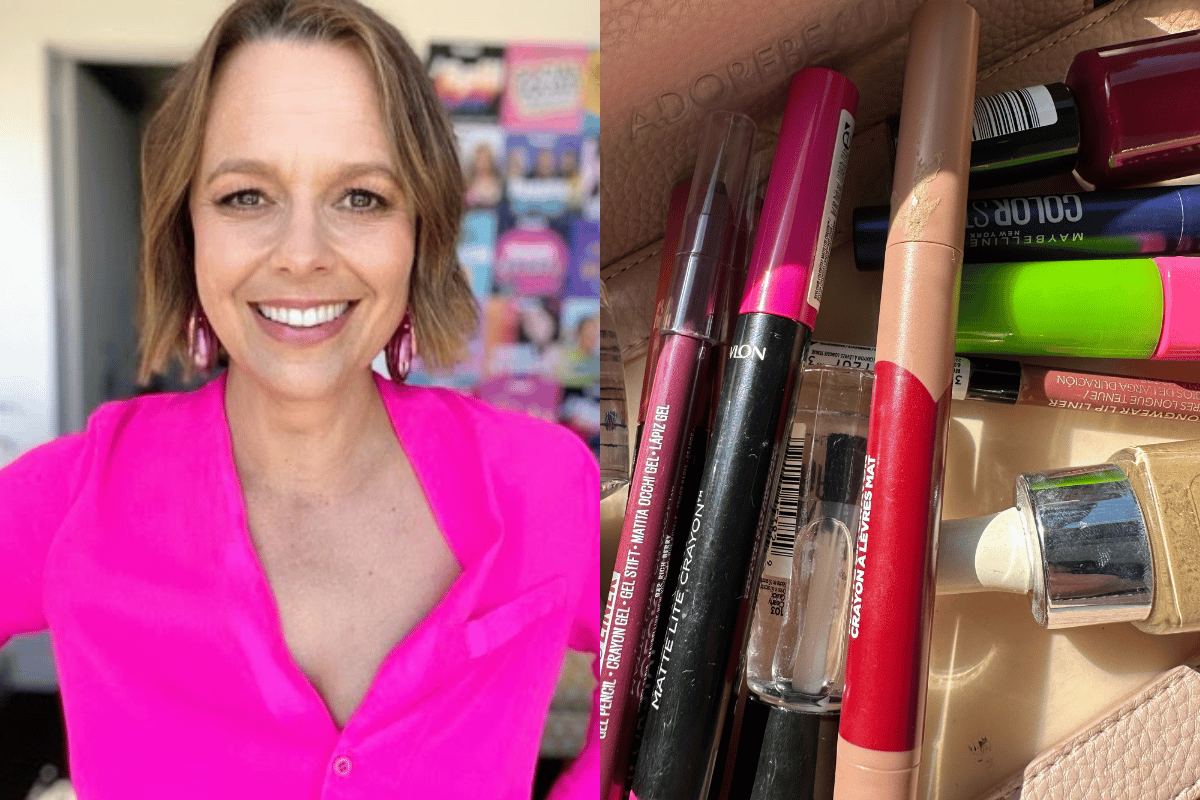 I spend a lot of time in chemists. Waiting for prescriptions to be filled mostly. But also because chemists are just so filled with promise. Everything in them has the ability to make my insides and outsides better and that's exciting.
You can also find some very brilliant beauty products in chemists. This was especially true during lockdown when all other shops were closed and the only opportunity to browse IRL was at the chemist while you were waiting for your meds.
Oh, the things I discovered.
I do a lot of beauty shopping at the chemist; just because something is sold at Sephora or Mecca for more money it doesn't not necessarily make it better than something you can buy at a pharmacy for less.
Here are some of my favourite make-up items that you can buy at the same time as your HRT patches or asthma inhaler.
This is genuinely my favourite foundation for when I don't want too much coverage which is almost always. If you're looking for something a bit thicker, there is also True Match Foundation ($33.99), but I find this does the trick, especially in summer and especially as you get older when a lighter foundation actually looks better.
My favourite foundations also have skincare ingredients so they're multi-tasking on my face and so it is with this product. You can build it up if you want some more coverage. I like to put it on with a sponge but it also goes well with your fingers or a brush. It comes in LOADS of shades.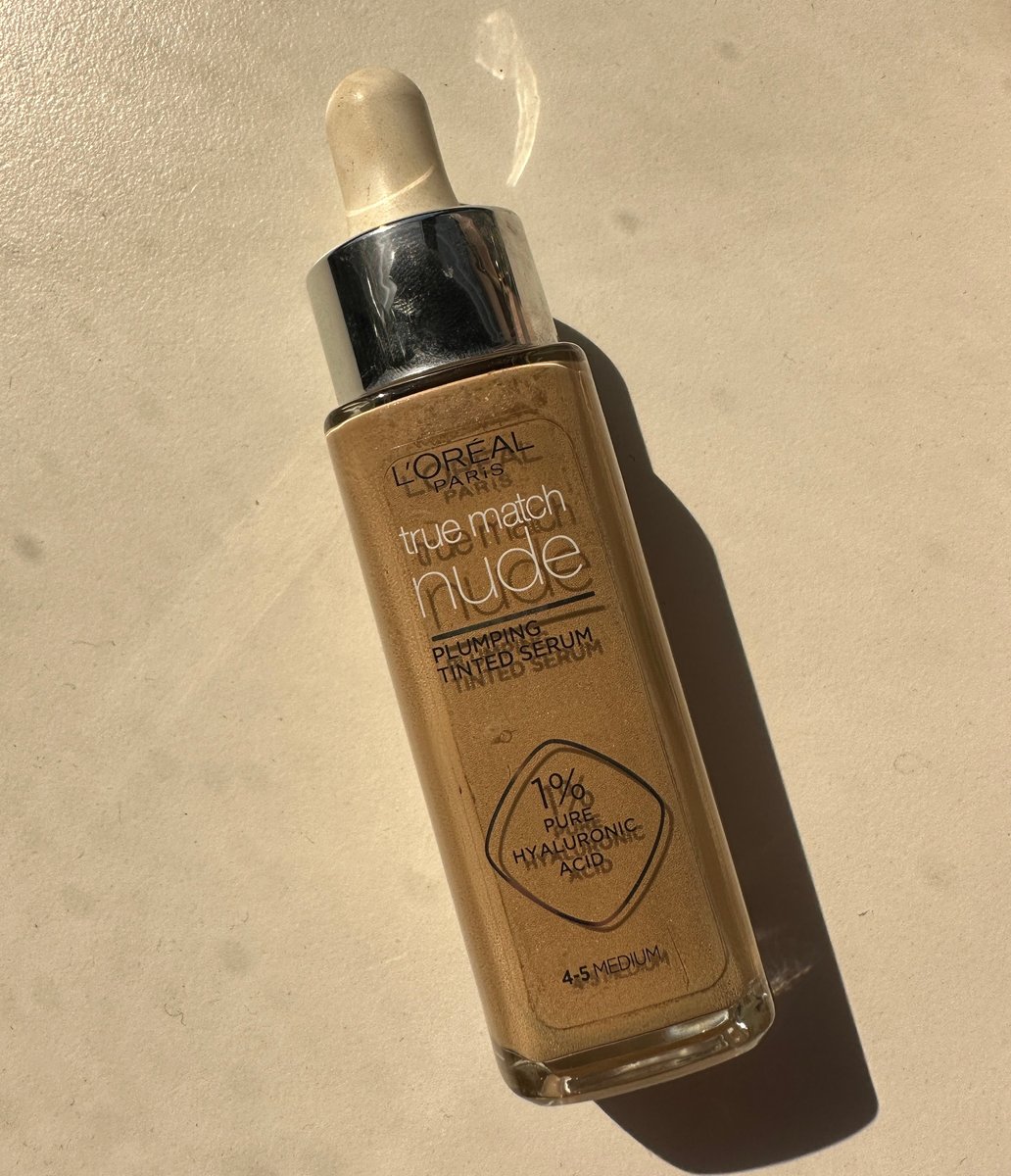 Iconic. Supermodels were always photographed with it backstage in the 90s and who am I to argue with those women?
I've fallen into the trap of trying more expensive mascaras and thinking that more money meant better but really, it's mascara. What I want is no clumps and the thing with mascara is that you shouldn't keep it for too long.
This one ticks all my boxes and I always return to it. It's like the perfect white t-shirt of mascaras. And it comes in a waterproof version too which I always have at home for weddings and funerals.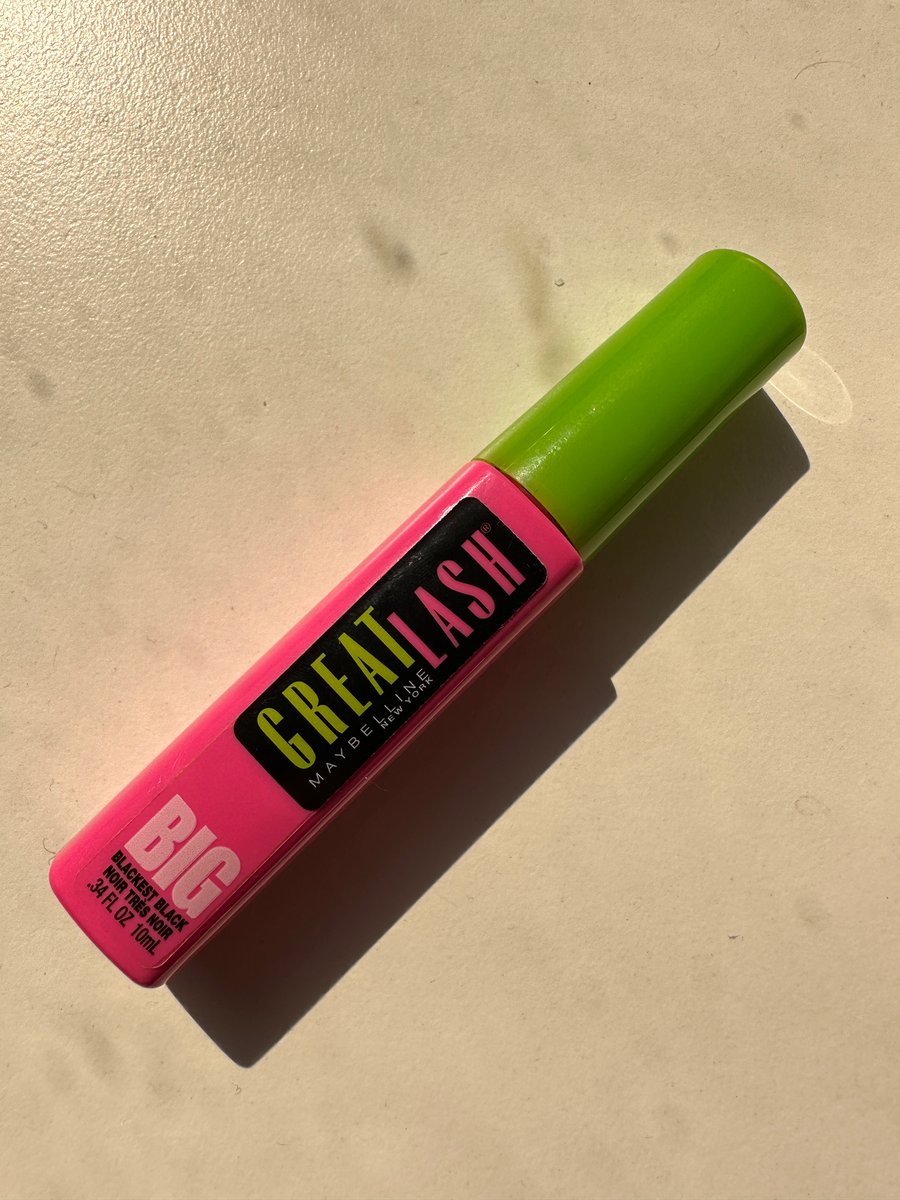 This is a fun and easy way to do a smokey eye. I assume it comes in lots of shades and you might prefer to go more neutral but this dark blue is more interesting. The formula is easy to apply though because it's a powder but it has it's own spongey brush thing that has a point so you can use it finer or smudgey and you don't have to dick around with a separate brush.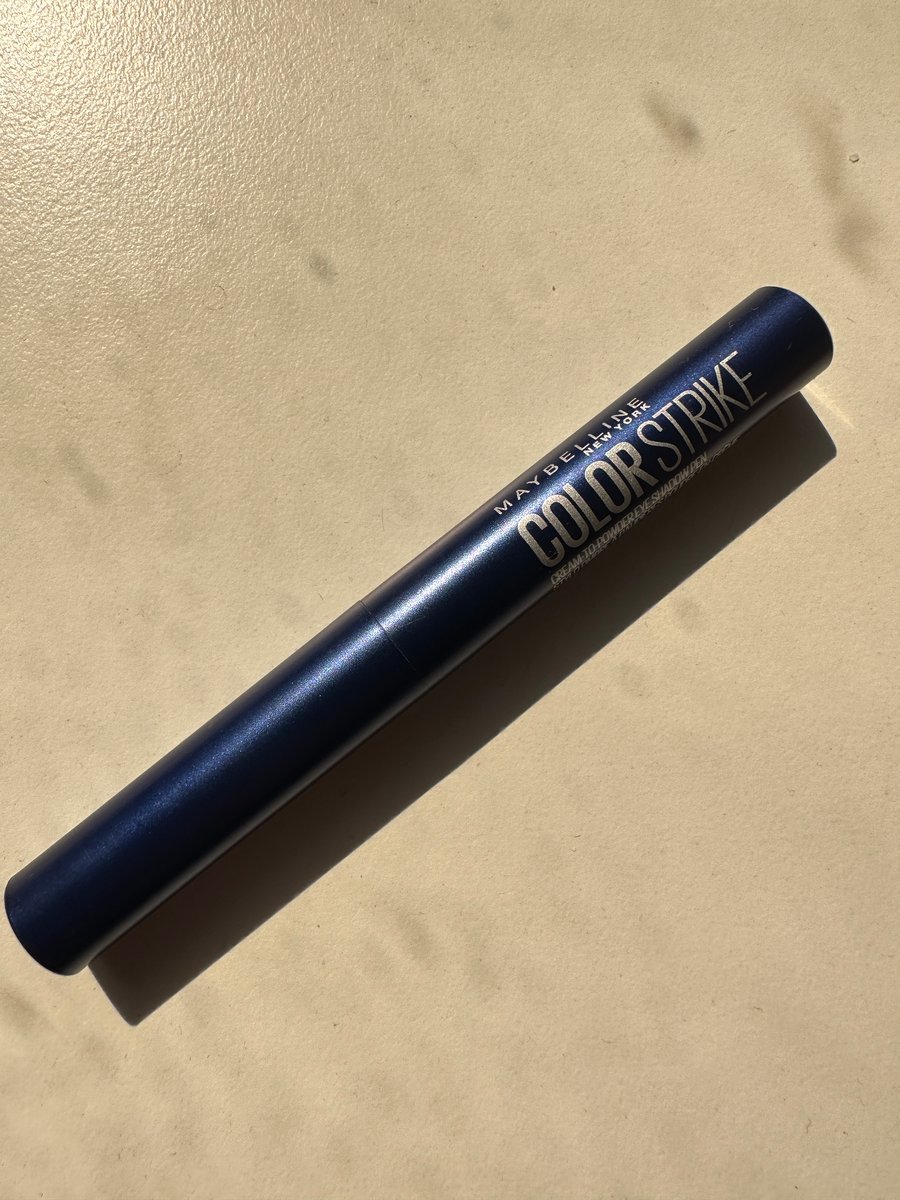 Who doesn't love a multi-tasking product and this does three things so I'm in.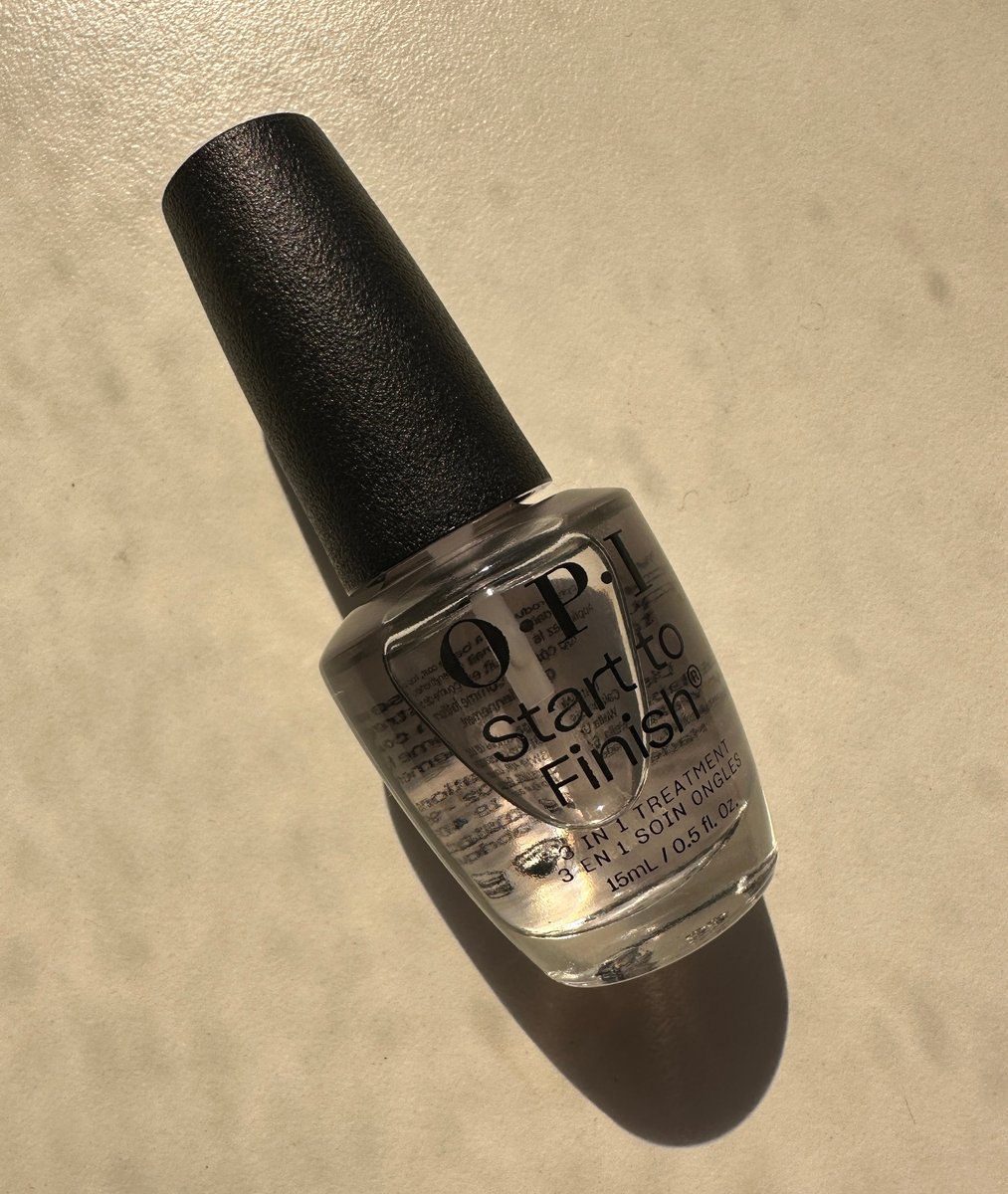 You can't really see here but this bottle is quite small which is what you want when you're buying coloured polish because bigger bottles go gluggy. Dark red on nails is a neutral. Fact.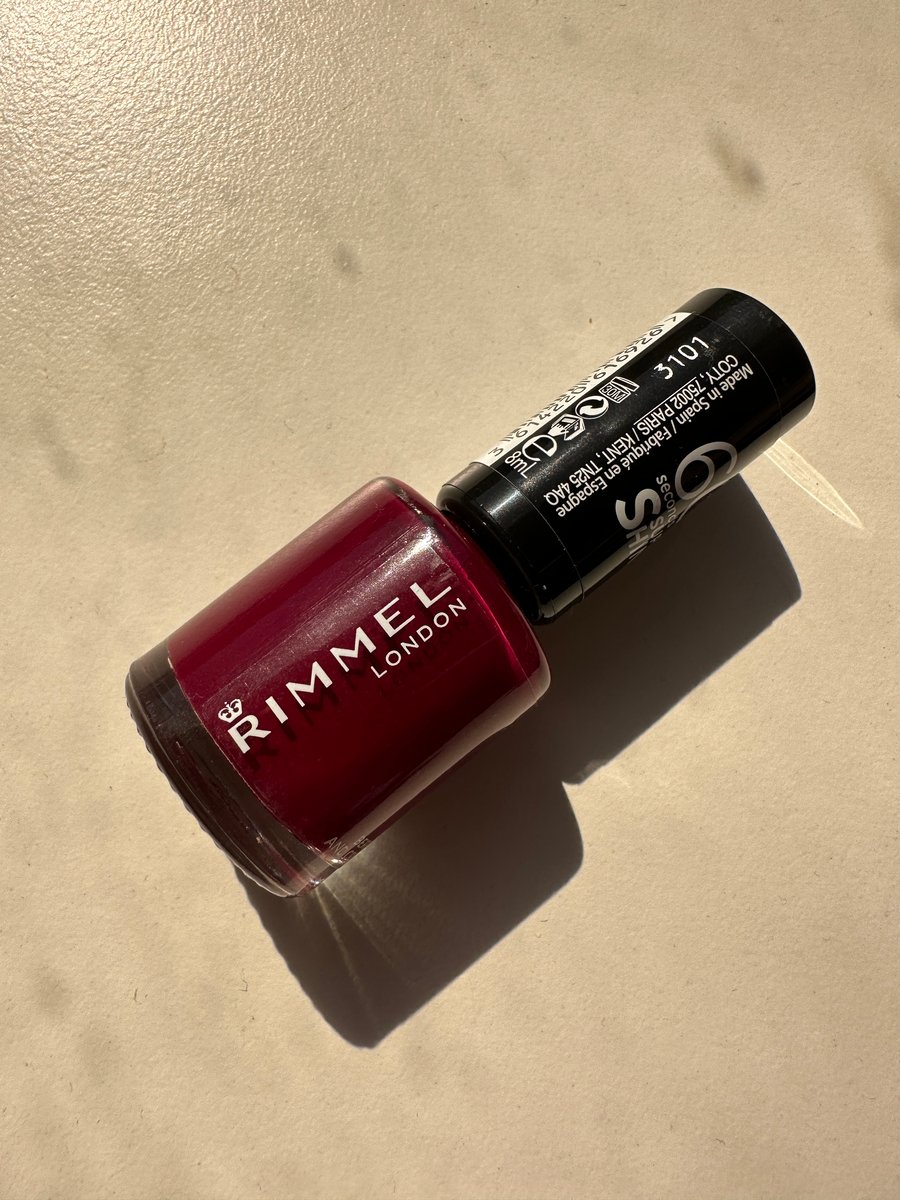 This doesn't multi-task but what it loses on that it gains in being 'insta-dry' because time never passes more slowly than after you've painted your nails and you're waiting. Except at a child's birthday party.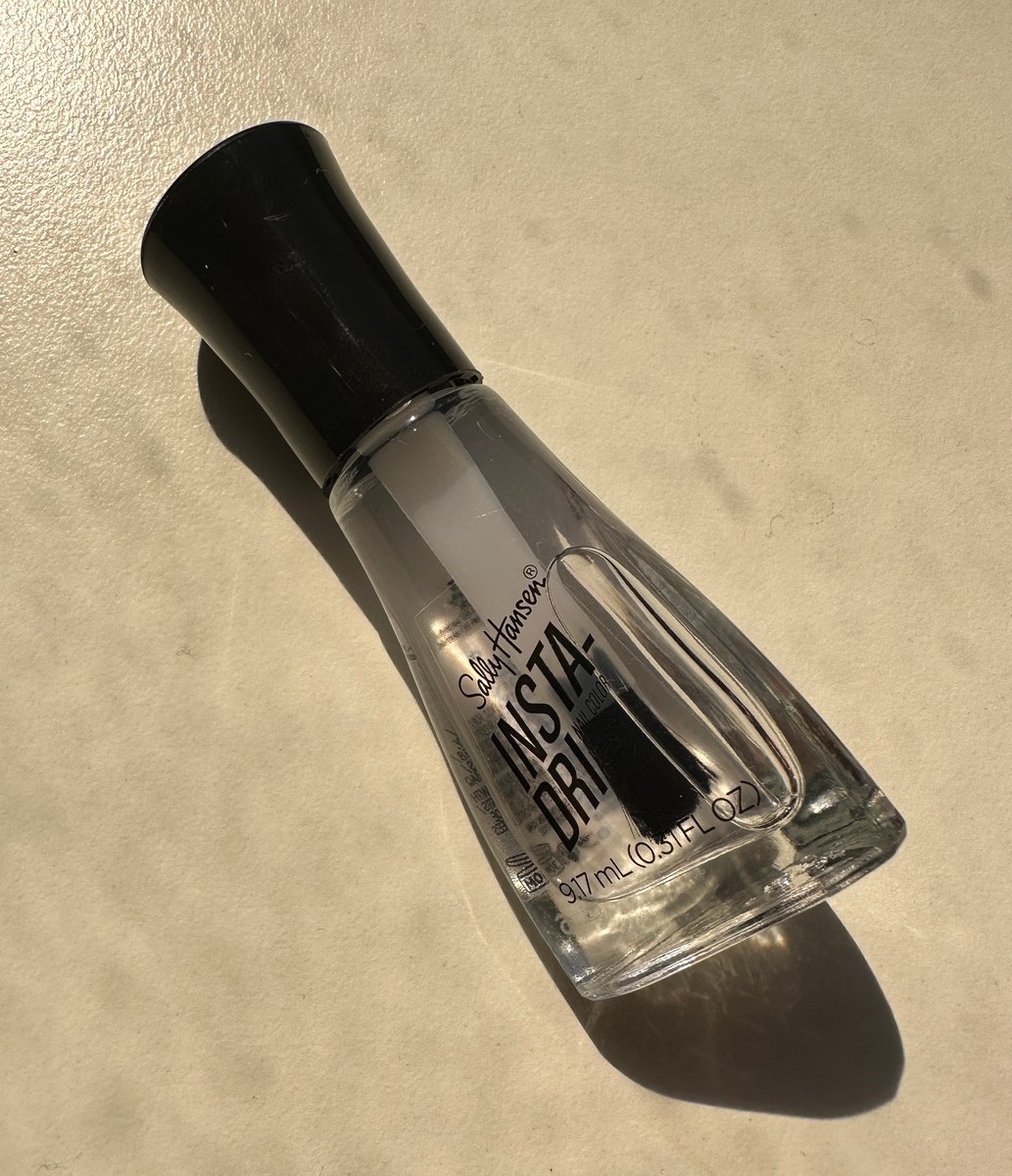 I couldn't love this product more. I have it in several shades, a bright orangey-red and also a brick red. This is the dark berry and they all last so long on your lips without making them dry. Superb.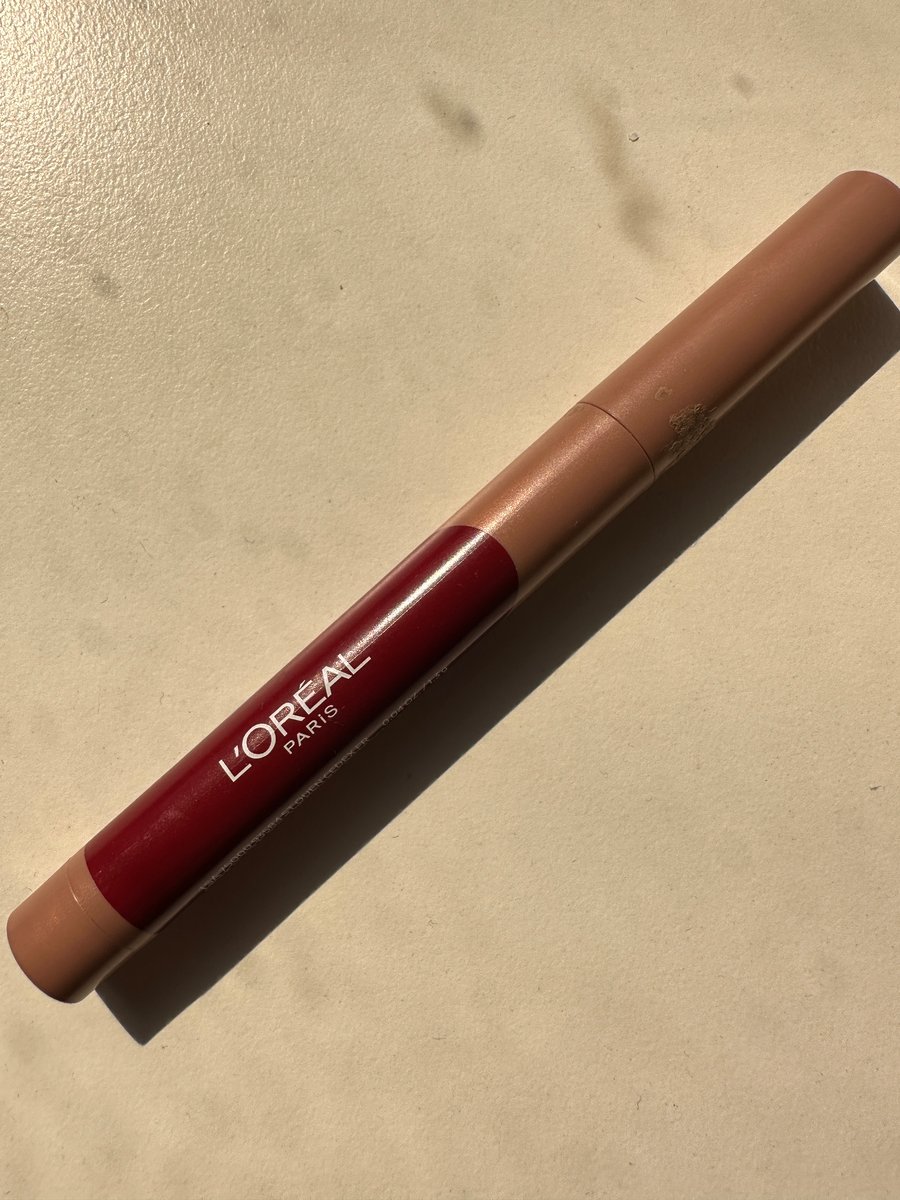 Also just brilliant — bright-coloured lipstick needs some precision so instead of a tube I usually try for something more like a pen or a crayon. These have excellent staying power.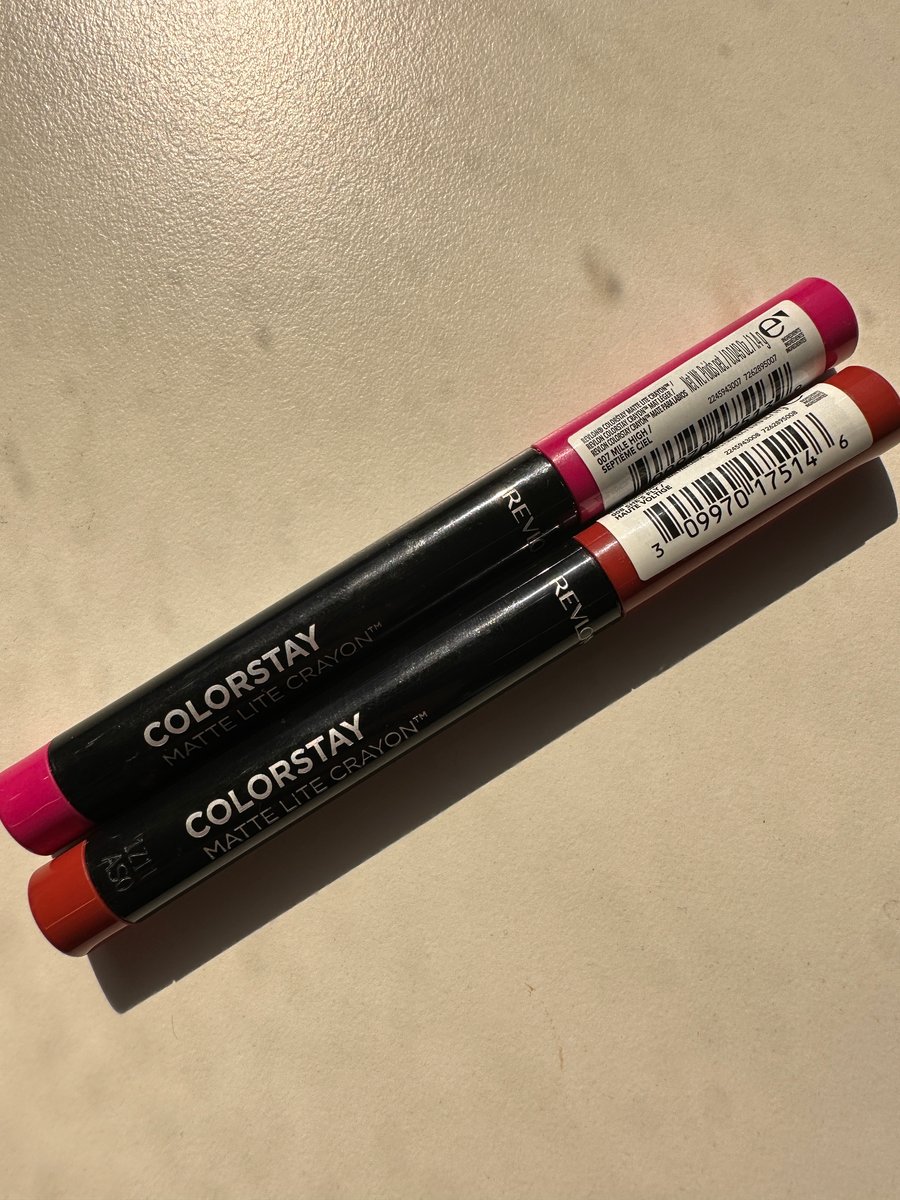 Something about my eyelids means they eat my eyeliner if I ever wear it which is why I usually don't. These pencils though... they aren't kidding about the tattoo part.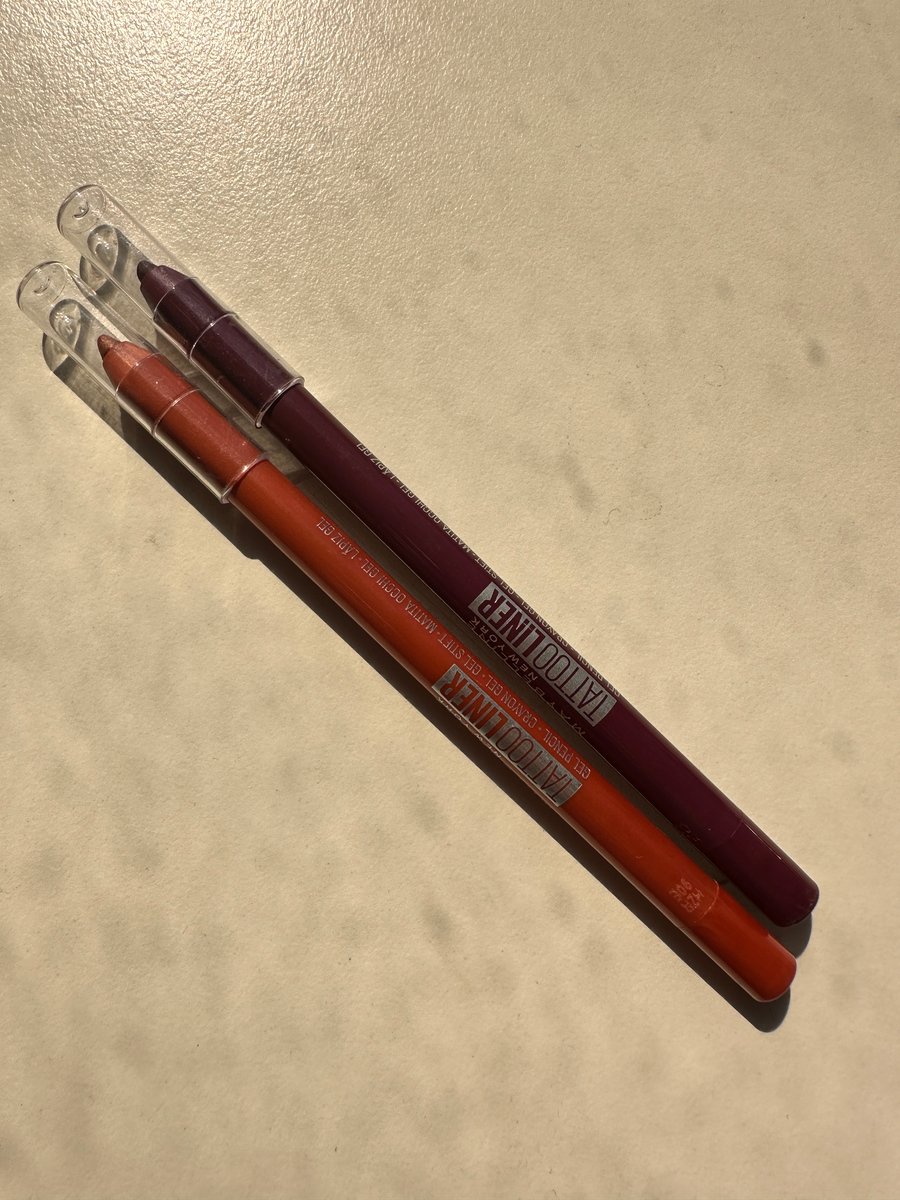 I haven't used lip liner in the longest time but I recently remembered that some neutral lip liner and some gloss or a neutral lip liner has longer staying power. This is an easy one to keep at home.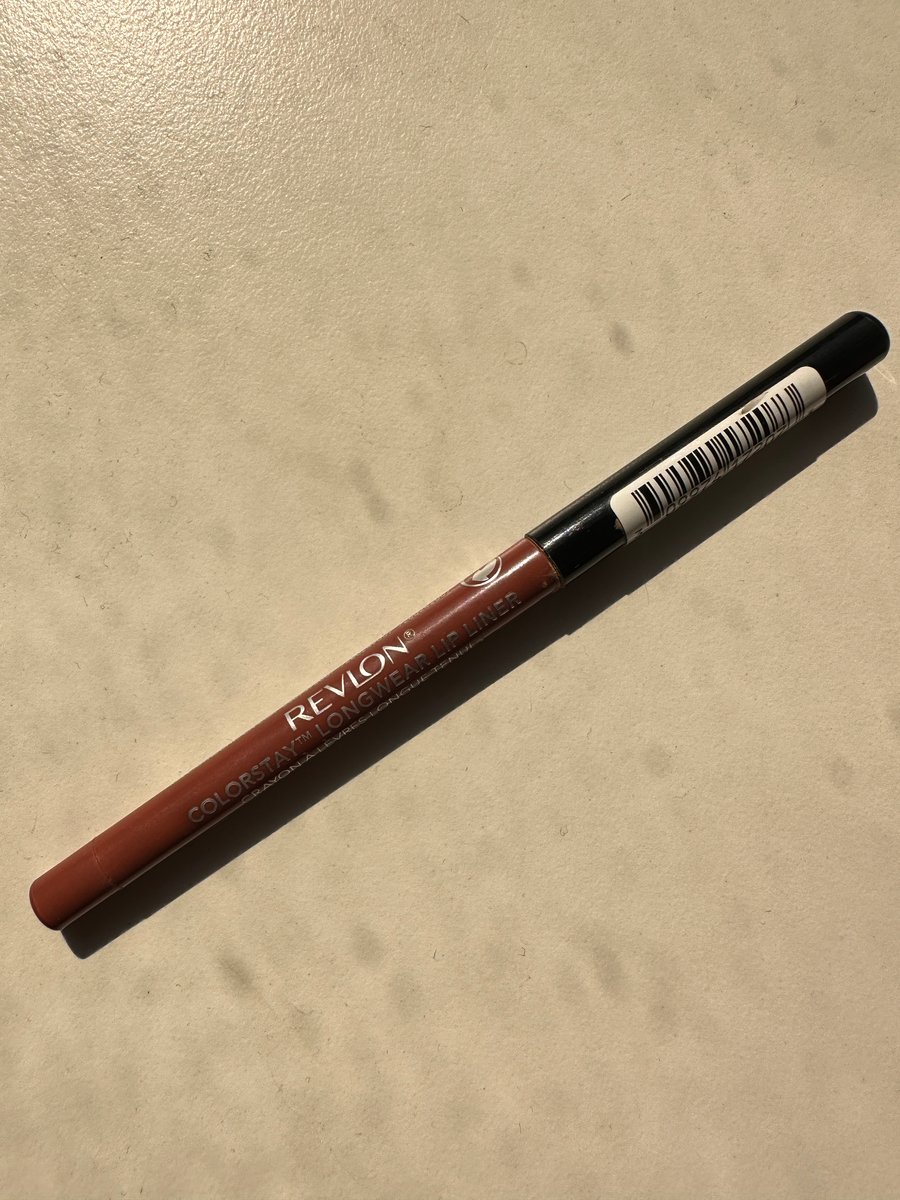 What are your favourite chemist buys? Tell us in the comments section below.
Feature image: Supplied.
Do you have any Streaming Video Services in your household? e.g. Netflix, Binge, etc. We want to hear from you! Take our survey now to go in the running to win a $50 gift voucher.
Unlock unlimited access to the best content for women