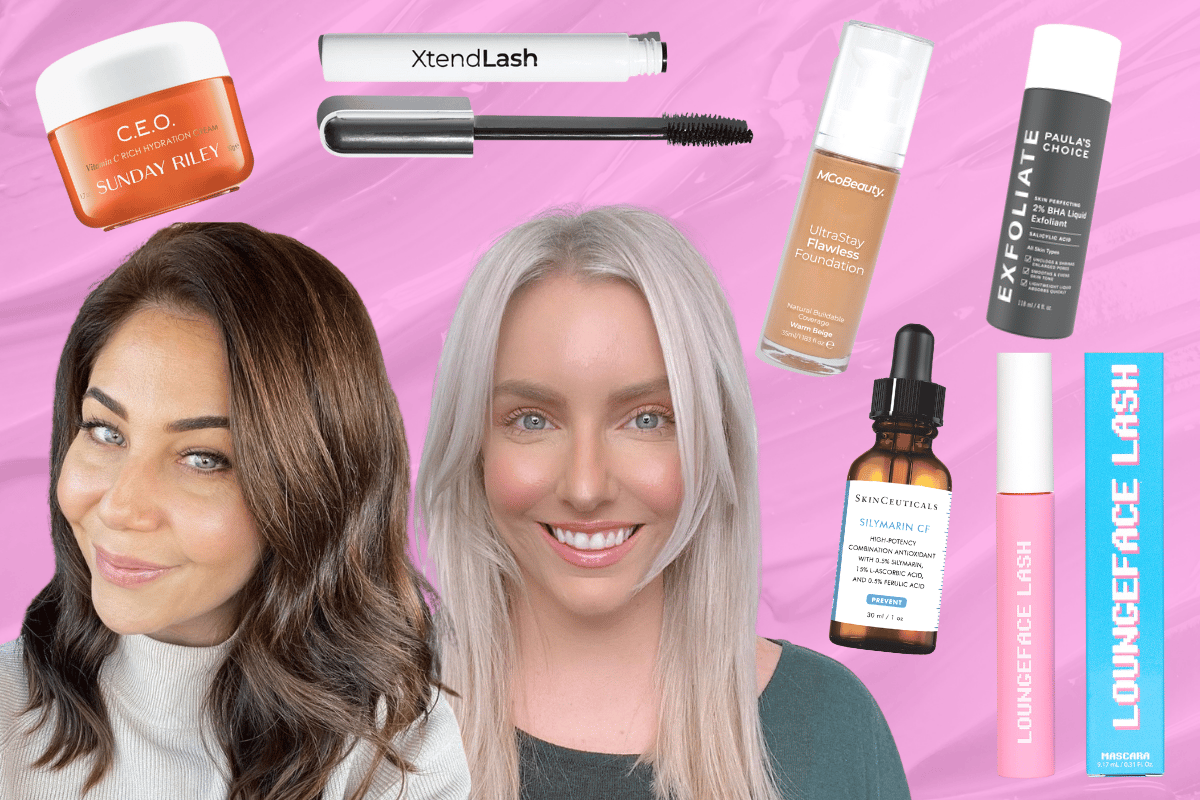 It's that time of year again: You Beauty's ultimate round-up of absolute favourite beauty products for the ENTIRE year.
Both Kelly McCarren and Leigh Campbell have chosen three 'spendys' and 'saveys' each, so that only the best of the best is recommended!
"I decided to recommend things I only discovered this year, and I chose products that might not necessarily have excited me the most, but have consistently impressed me the most," Kelly said on the podcast. 
Leigh noted, "Mine are also all from this year. I basically asked myself: 'What do I keep reaching for?' So that was my criteria, and what would I personally spend my money on?"
So without further ado, let's get into it!
Watch: You Beauty Q&A. Post continues below.
Kelly and Leigh's Spendys.
Leigh recommends this SkinCeuticals serum. "Yes, it smells like ham and is over $200, but it is a beautiful, high-quality vitamin C serum," Leigh said on You Beauty.  
"It's been around for years and I got back into it this year! I do purchase it with my own money, especially when Adore Beauty has a sale. Not all vitamin C products are made equal, and this one stands out."
Use it in the morning on fresh skin, and follow it up with a gel-based moisturiser and then some SPF.