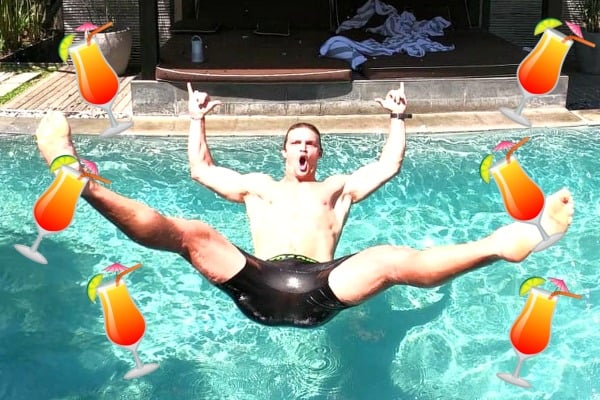 1. Uh. Apparently Nick Cummins has been asked to join Bachelor in Paradise.
Mango daiquiris at the ready please, the Honey Badger could be making his second Bachelor appearance, because the first one went so smoothly.
According to New Idea, very lucrative financial offers may have been made to lure the 31-year-old back to the franchise, and they seem confident that he just may make a little appearance.
"The pressure is on and they are really trying to strong-arm him into this," said their source.
"They have been chucking ridiculous financial offers his way and just figure he will crack eventually
"There is a good chance Nick may make an appearance."
 

View this post on Instagram

 
Although we're all for another round of the ex-Wallabies' badgerisms, there is, of course, the tiny issue of a few awkward encounters from the very women he's already rejected – Cass Wood and Brooke Blurton have already been confirmed, with Romy Poulier and Vanessa Sunshine also reportedly on the show too.
He might also still be dating Lucy Steggles of the Steggles Chicken fame but ehhh… details.