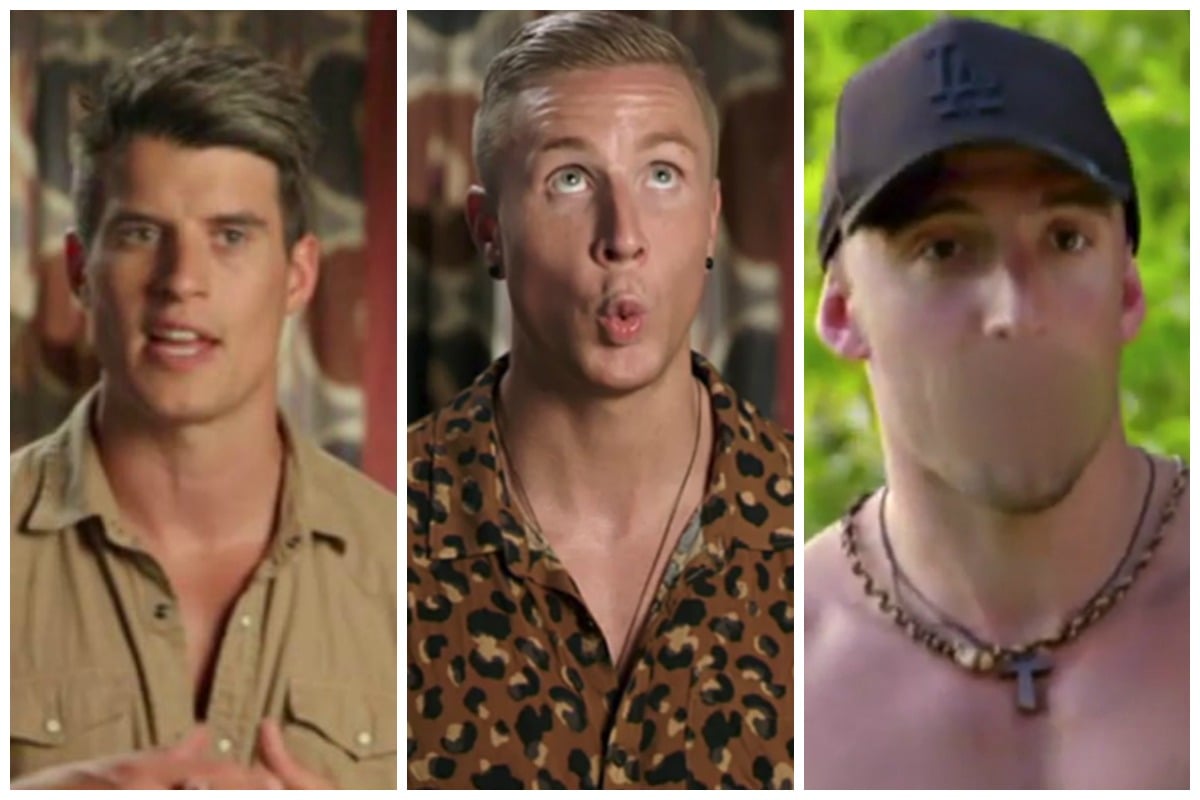 As we enter the final week of Bachelor in Paradise, we can't help but find ourselves fixated on one aspect of the season.
And no, it's not the vibrant collection of Hawaiian shirts Osher has amassed.
It's the sheer toxicity of the male contestants.
From Ivan's terrifying obsession with Tenille, Paddy's fetishisation of Brooke and Alex, and Jules stringing along Alisha to of course Bill's gaslighting of Florence and dishonesty to Alex in one fell swoop – it's been an eye-opening few weeks in paradise.
Reminding us of the various ways we as women can be mistreated by men in the dating world.
…Pretty scary stuff for prime time television.
We've sat uncomfortably through it all, wondering how, in 2019, men still think this behaviour towards women is OK.
Understandably, it's been a season rife with outrage from viewers, with even host Osher Gunsberg weighing in on the problematic behaviour while watching back on Twitter.
The boys, yes boys, in this series of Bachelor in Paradise are embarrassing. The gaslighting, manipulation and abuse is something that every woman I know has had to deal with at some point. Be fucking better guys #BachelorinParadiseAU

— Jessica (@JessLarum) April 24, 2019