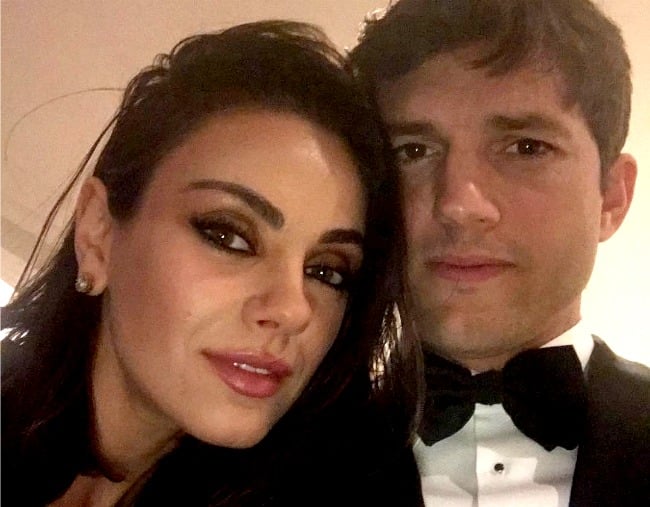 1. Mila Kunis got very candid about her relationship with Ashton Kutcher and details now please.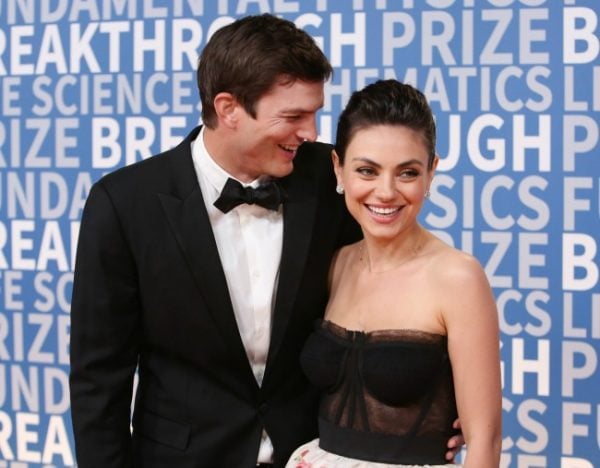 When Ashton Kutcher and Mila Kunis ran into each other at the 2012 Golden Globes, they agreed on a relationship very similar to the one depicted in Kunis' romantic comedy from the year before – Friends With Benefits.
It was before Ashton and his wife Demi Moore had publicly announced their split, so the pair agreed to keep things casual, No Strings Attached-style.
"I did a movie called Friends With Benefits. He did a movie that was very similar called No Strings Attached. We lived our movies out," the actress shared on the WTF with Marc Maron podcast.
"We were just like, let's just hook up. Let's have fun. We're both single. We both trust each other. Everything's great."
But just three months later, their agreement was quickly banished, as the pair agreed to go official.
"He showed up to my house and he was like, 'move in with me' and I said ok," the 34-year-old added.
The couple, who first met when they starred as teen lovers Jackie and Kelso on That 70s Show are now married with two children, Wyatt Isabelle and Dimitri Portwood.
Kunis also spoke about her husband's past marriage to Demi Moore, who was 15 years his senior.
"They had a normal, real relationship," she said. "They had three kids they were raising. It was a normal life. Yeah, he was younger but he loved those kids."
2. At the ripe old age of five, North West has landed her second magazine cover.
https://t.co/o4bETQsWzS pic.twitter.com/SISKerTQcU

— KANYE WEST (@kanyewest) August 2, 2018
Following in their famous family's footsteps, siblings North and Saint West have landed a major magazine cover.
North, five, and Saint, two pose alongside dad Kanye West on one of Harper's Bazaar's September issue covers.
The magazine has created six different covers for its 'Icons: The First Families of Music' series, which also feature musicians such as Christina Aguilera and Lionel Richie with their children.
This marks the first magazine cover for Saint, but North is a step ahead of her younger brother. She also appeared on the cover of Interview with mum Kim Kardashian last year.
Kim and Kanye's youngest child, Chicago West is yet to make her magazine debut - but we don't imagine that is far off.
3. Margot Robbie does nude scenes for this empowering reason.

Our fave-home grown actress has just owned Hollywood in the most kickass way.
Working in an industry that often objectifies women and sexualises their bodies, Margot Robbie has hit back by saying that being naked on screen is actually "empowering".
In an interview with Yahoo Be, the 28-year-old said "If I see it in a character that is using it as a weapon…like in Wolf of Wall Street, she's wearing a short dress for a reason, it's her currency and knows she's going to get her own, that feels empowering."
The actress also acknowledged she would only do nude scenes on her own terms, and refuses to be "taken advantage of" by directors.
"[If] it's not used in an ironic, subversive way then I don't necessarily agree with it."
"In anything, an office job, it comes with age where you start being like, 'no this is how I feel about it [and] actually I'm going to say something,' it's a wonderful thing."
And we thought we couldn't love her any more than we already do.
4. In your latest dose of Royal Wedding news, Princess Eugenie has just announced her bridesmaid.
Ever since Meghan Markle had actual (very adorable) toddlers as bridesmaids instead of grown women, we've been awaiting a royal wedding with adult bridesmaids.
This is why we are so excited that Princess Eugenie has chosen her sister, Princess Beatrice, as the maid of honour for her wedding later this year.
Eugenie will be marrying her boyfriend of eight years, nightclub owner Jack Brooksbank, in St George's chapel in Windsor on October 12.
"Euge is amazing. She's a very modern bride," Beatrice said of her sister in an interview with British Vogue.
"It's very nerve-wracking because you want it to be perfect but then you realise that you're going to be with the person you love forever and nothing else really matters," Eugenie said about her big day.
As adorable as Princess Charlotte was at the royal wedding in May, we are very excited to see dresses and shoes we can gush over in our size.
5. Lindy Klim got married in a stunning Tuscan ceremony and  our eyes are drooling.

Lindy Klim has married her British property developer partner Adam Ellis in an intimate ceremony in Tuscany, Italy this week.
And the pictures are stunning.
Her dress was a layered tulle masterpiece and the couples tied the know at the luxury wine resort, Conti di San Bonifacio.
Read the rest of the story and see all the beautiful pictures here.