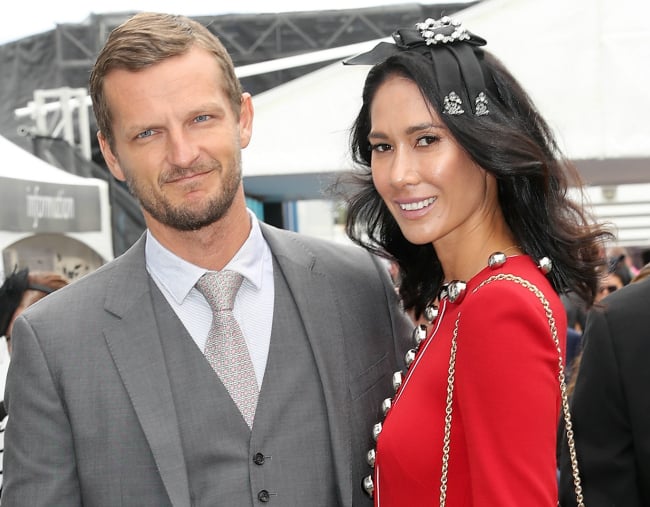 Lindy Klim has married her British property developer partner Adam Ellis in an intimate ceremony in Tuscany, Italy this week.
The fashion designer and ex-wife of retired Olympic swimmer Michael Klim tied the knot at a luxury wine resort, Conti di San Bonifacio.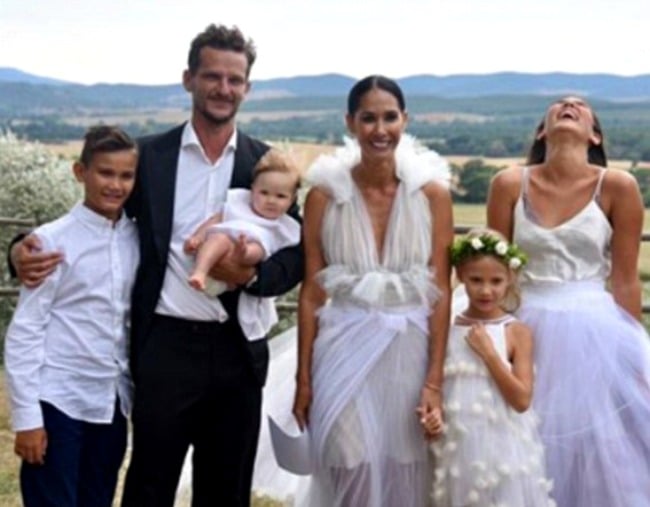 The 40-year-old's children with Michael - Stella, 11, Rocco, nine, and six-year-old Frankie - as well as her and Adam's eight-month-old daughter Goldie, were close to their parents as they exchanged vows.
Guests shared photos of the happy couple, beautiful setting and guests enjoying their dinner on Instagram.
Lindy wore a Toni Matičevski creation and went barefoot, while her children were also dressed in white.
In a video shared Adam can be heard toasting before the meal: "To my mum and dad, and [Lindy's] mum and dad, and everybody, I just want to say how much I love you and how much I'm grateful for coming all this way."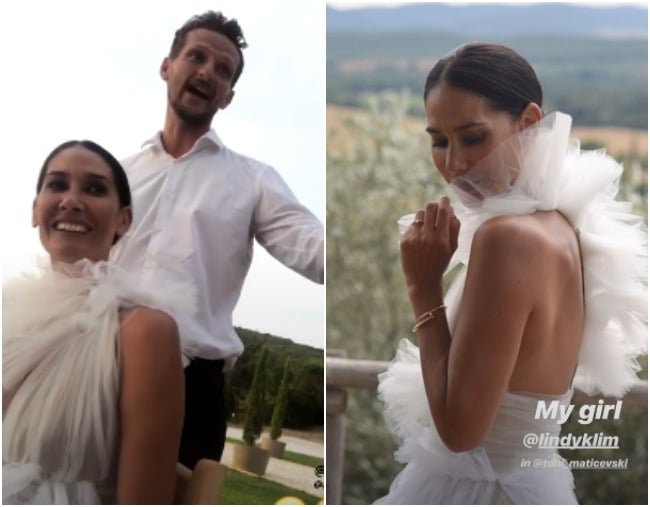 Michael did not appear to be at the wedding of his ex-wife, who divorced him in 2017 after discovering he had a secret girlfriend while she tried to save their 10-year marriage.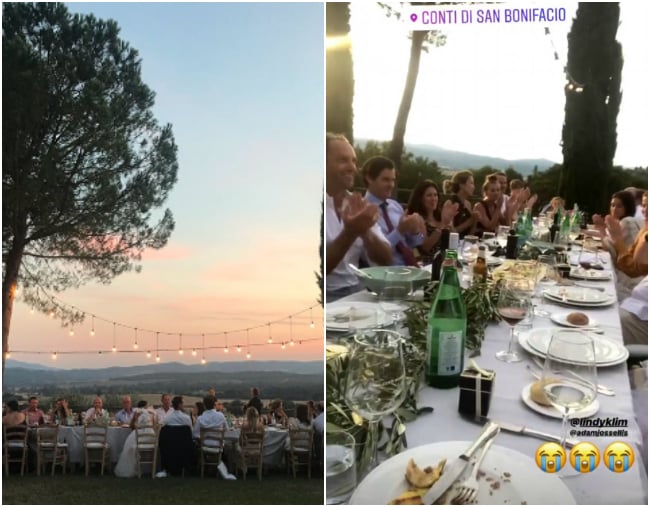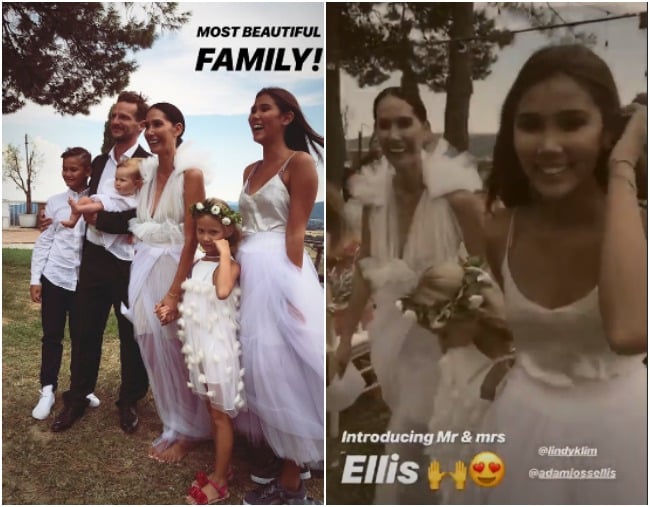 Lindy met Adam shortly after she and Michael announced their separation in February 2016. By October they were married and by the following March they were expecting their first child, Goldie, together.
Congratulations to the happy couple!
Love weddings or getting married and need to ask all the questions about venues, flowers, photographers, wedding dresses, EVERYTHING? Come join Mamamia's wedding planning podcast Facebook group Hitched.