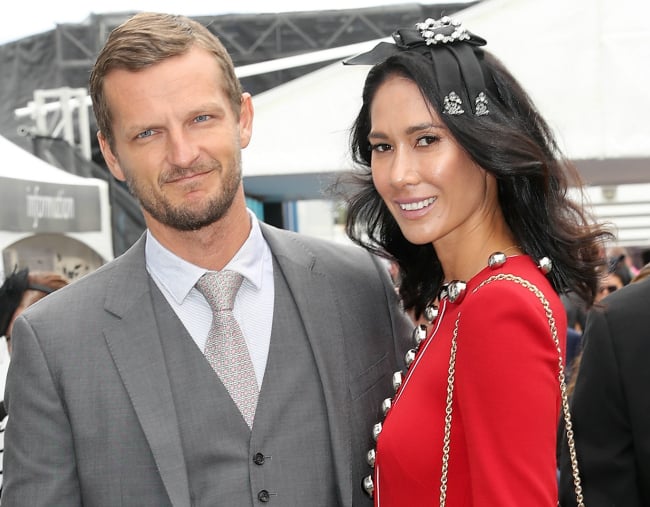 Lindy Klim has married her British property developer partner Adam Ellis in an intimate ceremony in Tuscany, Italy this week.
The fashion designer and ex-wife of retired Olympic swimmer Michael Klim tied the knot at a luxury wine resort, Conti di San Bonifacio.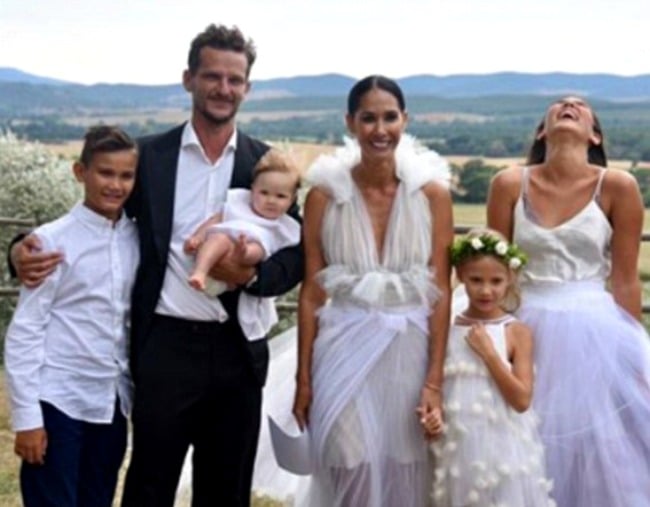 The 40-year-old's children with Michael - Stella, 11, Rocco, nine, and six-year-old Frankie - as well as her and Adam's eight-month-old daughter Goldie, were close to their parents as they exchanged vows.
Guests shared photos of the happy couple, beautiful setting and guests enjoying their dinner on Instagram.