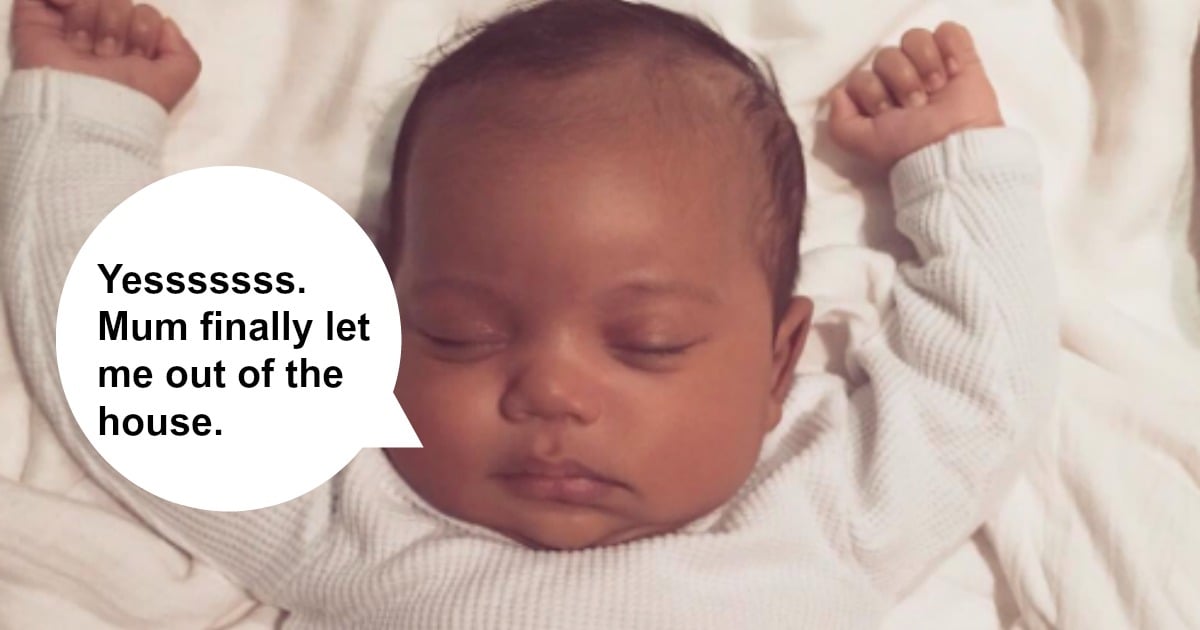 If you thought the announcement that Blac Chyna is carrying a mini Kardashian inside of her was the biggest Kardashian news of the day, then you have stupidly underestimated how much Kim K makes sure the headlines are hers.
Because what's better than stealing the thunder from your sister's boyfriend's ex, who is now carrying your brother's baby? Nothing, I hear you say. And you'd be right.
Because today Saint West made his first public appearance, and we can only assume he had absolutely no idea what was going on. Probably because he is a baby, but also because there was a chance his little eyes may have been blinded by the onslaught of cameras pointed his way.
Regardless, the PR machine that is the Kardashian Klan were enjoying a night in Havana, Cuba while on vacation/actually filming their vacation, signalling the first time we've seen them out in public as a full family since Saint performed a few miracles, came down from heaven and was canonised by Yeesus himself.
We now know for sure Saint West's name isn't just for show and he is the real deal, for in his first public appearance he wore both white pants and a white top. Any baby that can wear white that long while keeping it crisp and clean can only be something of an angel-like, holier-than-thou presence that just performed a miracle.
Although it's the first time we have seen Saint West publicly, it is not the first time we've seen his face, with Kimmy K sharing the first photo of her second child back in February after keeping the world waiting 3 months and igniting many-a-conspiracy theory about the actual existence of this little child.
But alas, we now know for sure he exists. And he will have the spotlight for next few months before Chyna and Rob's child is born and steals all remaining spotlight.
Still confused about who the hell Blac Chyna is? And why it's weird her and Rob are having a baby? We've got you covered.