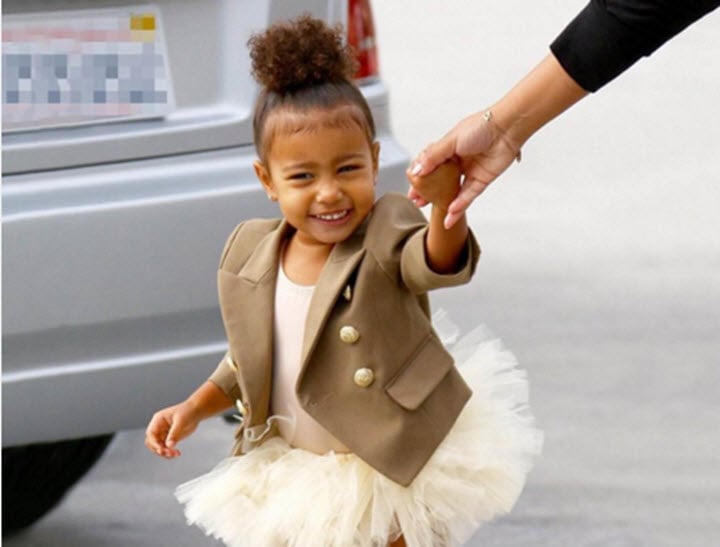 Is this OK?
"Cute", "adorable", "sassy" — these are some of the adjectives being used to describe a video of Kim Kardashian and Kanye West's daughter North, 2, on her way to her ballet class.
The teeny ballerina, clad in a tutu and a custom-made Balmain jacket, is holding the hand of her nanny as a swarm of paparazzi snap her every move.
"No pictures," she told the photographers in her tiny little voice. "I said, no pictures!"
Watch the footage here… Post continues after video.
North West is definitely cute, and quite precocious, but the idea of a toddler having to tell a pack of adult men that she doesn't want to have her picture taken is a bit upsetting.
Of course, the photographers ignore her, and the video of her telling them to essentially bugger off then goes viral.
It is the kind of invasive attention that North West is already accustomed to, and it's not likely to abate any time soon.
Kim Kardashian West is a celebrity of the highest order. Her private life is her work, and she makes millions of dollars from sharing it.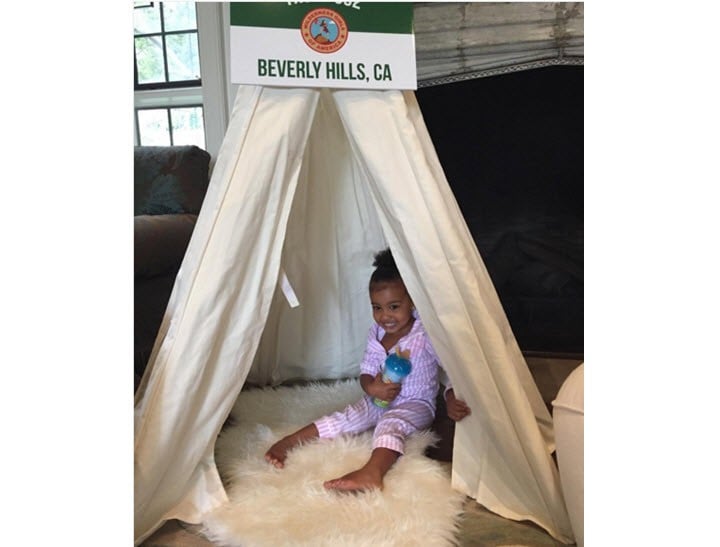 As such, North West has been a constant presence on Kardashian's Instagram feed. She attends fashion shows and sits in the front row next to Anna Wintour. She accompanies her parents to film premieres and fancy restaurants.