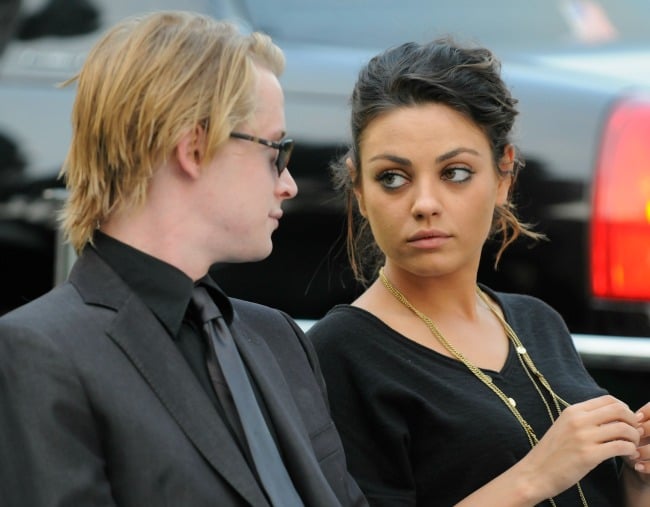 1. Mila Kunis has spoken about her "horrible, horrible" break up with Macaulay Culkin, and says she was the one to blame.
Actor Mila Kunis, 35, has opened up about her eight year relationship with Macaulay Culkin, 37, citing that she "f**ked up", as part of the reason why their relationship deteriorated in 2010.
In a new Armchair Expert with Dax Shepard podcast, Kunis, who started dating Culkin when she was just 19, explained that her age difference with the Home Alone star hindered their relationship.
"I had a horrible, horrible breakup," the Bad Moms actor revealed. "I f**ked up. I was an a–hole in my 20s and I'll be the first to admit it. And that's something that took me a long time to come out and be like, 'Yeah, you know what, I was a d—,' and accept it and I own it."
Kunis said she blamed herself for the breakup, and told the host that becoming single was an awakening for her.
"When I got to be single I said, I just need to figure myself out. I genuinely need to know why I did what I did and, like, regroup myself as a human being."
Kunis is now married to actor Ashton Kutcher, 40, with whom she has two children, daughter Wyatt, three, and one-year-old son Dimitri.