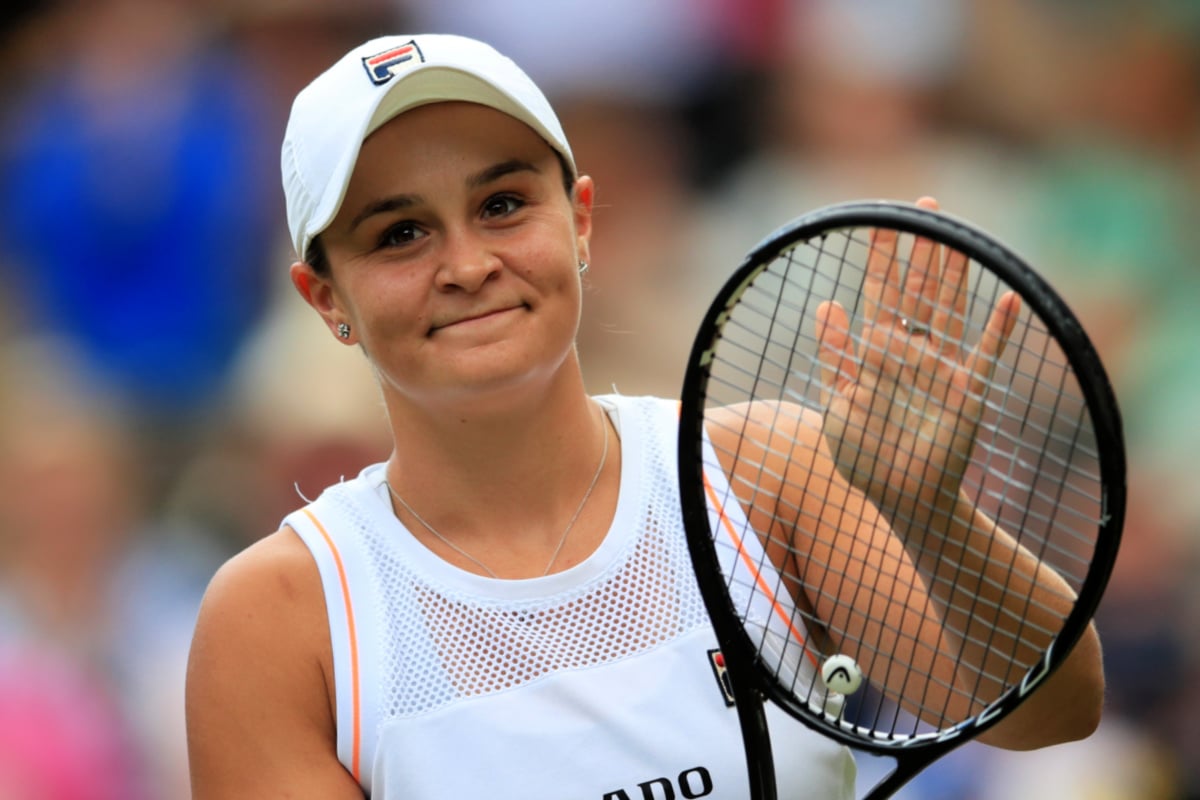 Whether they're sipping Pimm's in the English summer heat or watching the action from their living rooms, all Australian tennis fans care about at the 2019 Wimbledon tournament is Ashleigh Barty.
The 23-year-old Aussie is the face of Australian sport we can all be proud of, and after winning both the French Open and the Birmingham classic in June, the entire country is cheering her on to take out Wimbledon, too.
Despite being the highest-ranked female tennis player in the world to step out onto Wimbledon's prestigious courts this year, the world No. 1's press conferences have been littered with questions about two men.
Nick Kyrgios and Bernard Tomic.
Want to know what it takes to be an Aussie sporting hero? Mamamia investigated what separates the Bartys from the Bernards in becoming an Australian sports icon in the video below. Post continues after video.
As we've come to expect from two of Australia's most talented and worst behaved male tennis players, Kyrgios' and Tomic's Wimbledon efforts have disappointed.
On Thursday, 26-year-old Tomic was stripped of his entire $81,000 Wimbledon prize money for his lacklustre efforts during his first-round loss to French player Jo-Wilfried Tsonga. The 58-minute takedown was the second shortest men's singles match in Wimbledon's 142-year history.
When asked for her opinion of Tomic's situation, Barty kept tight lipped.
"I didn't see the match, so I can't comment," she said, News.com.au reports.